Mark O. Madsen (3-0) only needed 24 seconds to finish his third pro MMA bout, and now the greco-roman Olympic silver medalist wants to focus on more wins in the cage instead of on the wrestling mat.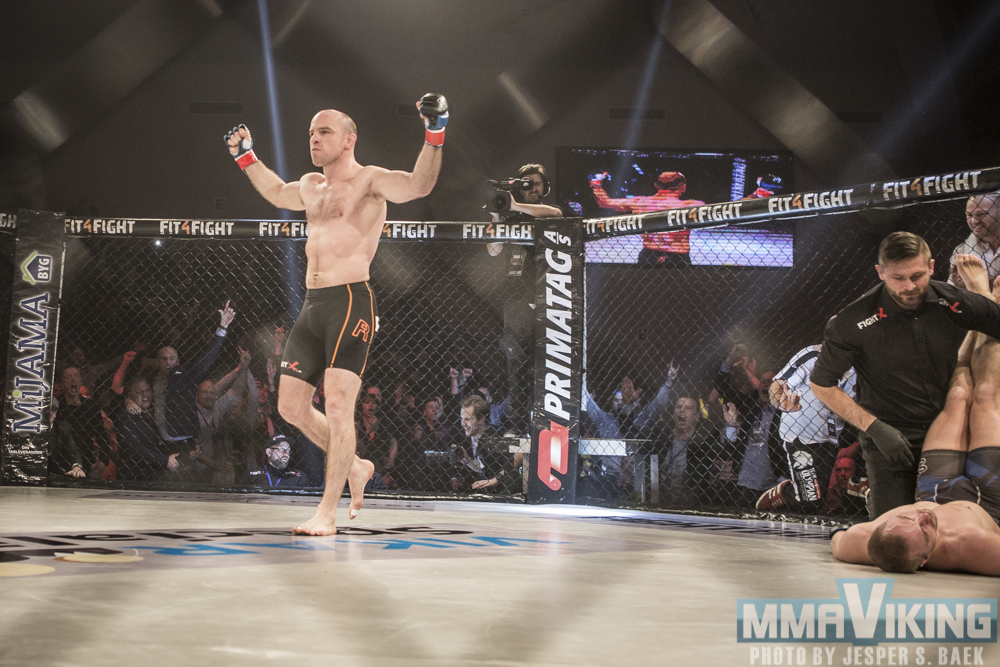 "For a long time I have been dreaming and aspiring to MMA. It has grown bigger and bigger and I know there is an expiration date and I realize it has to be done before it is too late." said Madsen today at a press conference in Copenhagen.
The Dane also revealed his upcoming participation at Danish MMA Night on June 9 at Brøndby Hallen in Denmark.
Mark has shown he is a monster in the cage, and his recent no arm standing guillotine with a gable grip at MMA GALLA 4 card at the Nykøbing Falster Hallen in January was a signal that his skills transfer to MMA.
He also won his first two fights by finish in the first round when he started his MMA career, showing that in addition to wrestling he is not opposed to big punches.  A TKO in Round 1 at European MMA 6 in 2013 and a submission at European MMA 9 in 2014 are also on his record.
Madsen is now training with UFC vet Martin Kampmann who is a coach at the new Great Danes MMA gym.