You won't find a harder or more dedicated worker inside or outside the cage than Ott Tõnissaar (7 wins & 1 loss).  While the lightweight is well known in Estonia he is only just getting on the European MMA radar.  The Aliveness Gym Estonia / Team Scared & Paranoid fighter most recently got attention in late 2012 an upset win over the much hyped Musa Amagov at Cage 19 and now looks to take a step toward his UFC dream by taking on Ayub Tashkilot (11 wins & 3 losses) for the lightweight European MMA belt this Saturday.  MMAViking talks to Tõnissaar a few days before Saturdays European MMA 8, as he goes from promotor and wrestler to the headliner of an international card.  See the interview below.
Interview
Can you tell us about your background in martial arts.
I started with martial arts when I was 13 – my choice was traditional Shotokan Karate (you know – lots of straightforward technique, fighting with imaginary opponents, pre-arranged sparring routines, breaking wooden boards and screming KIAI now and then). I was obsessed – in 5 years, I practically never missed a training. I wanted to be the best and I was willing to work for it, a lot. We also had a Greco-Roman wrestling at the borough, but these days, it didn't feel like an essential part of fighting. I learned this lesson later 🙂
I started concentrating more on wrestling when I entered University of Tartu in 2004. About the same time I visited the local MMA & BJJ gym for the very first time – Tartu Fightsport Gym (or Võimla, in Estonian), which back then was called Aliveness Gym Estonia.
Today, I like to train wrestling with wrestlers, BJJ with BJJ fighters, striking with boxers and kickboxers and then put it all together in our MMA gym. Though Tartu is my home, I train a lot all over Estonia – for example, in Tallinn at 3D Gym.
To sum it up, competing-wise: besides MMA, I am being active in wrestling and BJJ / submission wrestling.
You have a major role in the leading Estonian promotion RAJU. Can you talk about your role there.
RAJU is the biggest MMA promotion in Estonia and we have two events in a year: one in April and one in October, bringing more than 2,000 people to the arena plus about the same amount of local people to the PPV-stream, every single time.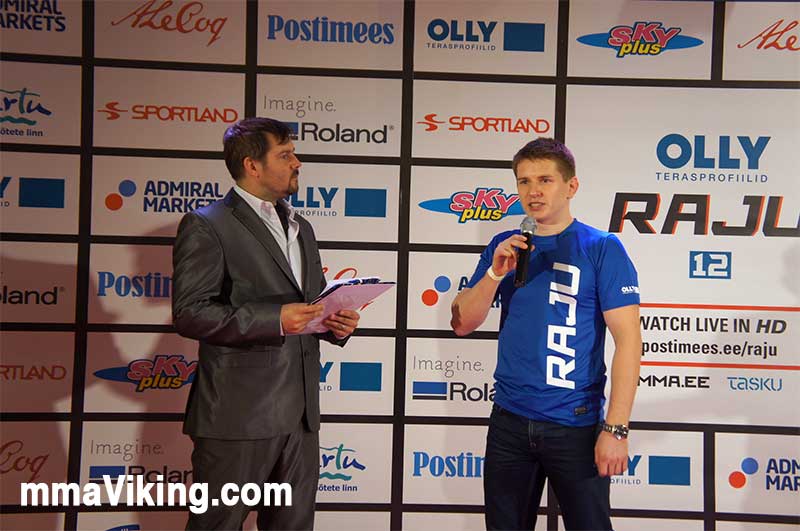 We have a great team behind all that, which I am running. Having 180 spectators at RAJU 1 (RAJU 13 in April 2014) we can proudly say – we built it up from a scratch. So today, developing a great promotion and taking Estonian fighters to the top takes the most of my time.
You had a breakthrough win over Musa Amagov back in 2012. What confidence did this give you?
It was a very tough match for me – Musa is a hard hitter with background in wrestling, in addition to his good physical attributes. Although it ended in a win, I was in a very bad place at the time – we just had RAJU about three weeks before and thanks to what I was sleep deprived, not eaten very well and my physical shape was below average. So I played it safe and gave my best with the tools and resources I had. I remember the physical pain I had in my lungs by the end of the match, it was not cool at all. But – I didn't give up, I just kept moving forward. I believe this was the part of confidence that got re-boosted the most – when the going gets tough, the tough get going.
What are your goals for 2014 and beyond?
While keeping my eye on the ultimate goals, I still take it one fight at a time, concentrating on my fight coming up this weekend in Denmark at EUMMA 8.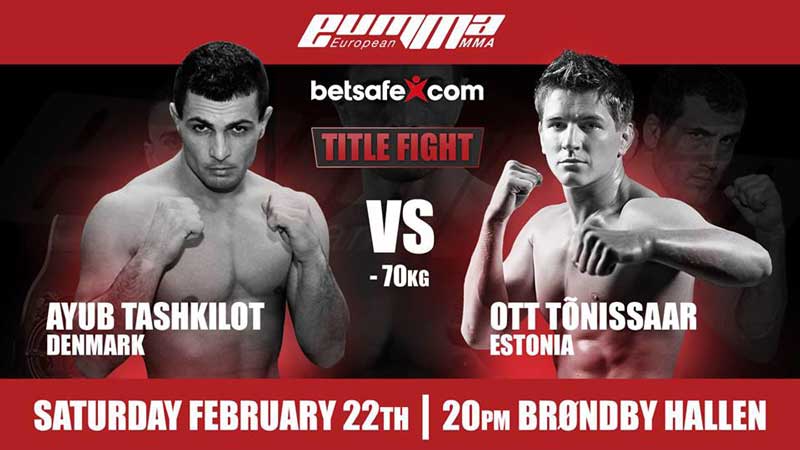 But the beginning of 2014 has been good: in the end on January I got the second place at Estonian Championships in Greco-Roman wrestling, and two weeks after that I had a victorious superfight in submission wrestling to promote BJJ and submission wrestling in Estonia. Trying to keep myself busy, and so it goes 🙂
Stay tuned to MMAViking.com for pictures, interviews, and live play-by-play of European MMA 8.