Pannie Kianzad (11-5-0) lost her short-notice fight to Julia Avila (7-1) at UFC 239 in Vegas. The fight that started off the big UFC card on international fight week went all three rounds with the American getting the decision 30-27, 30-26, 30-26.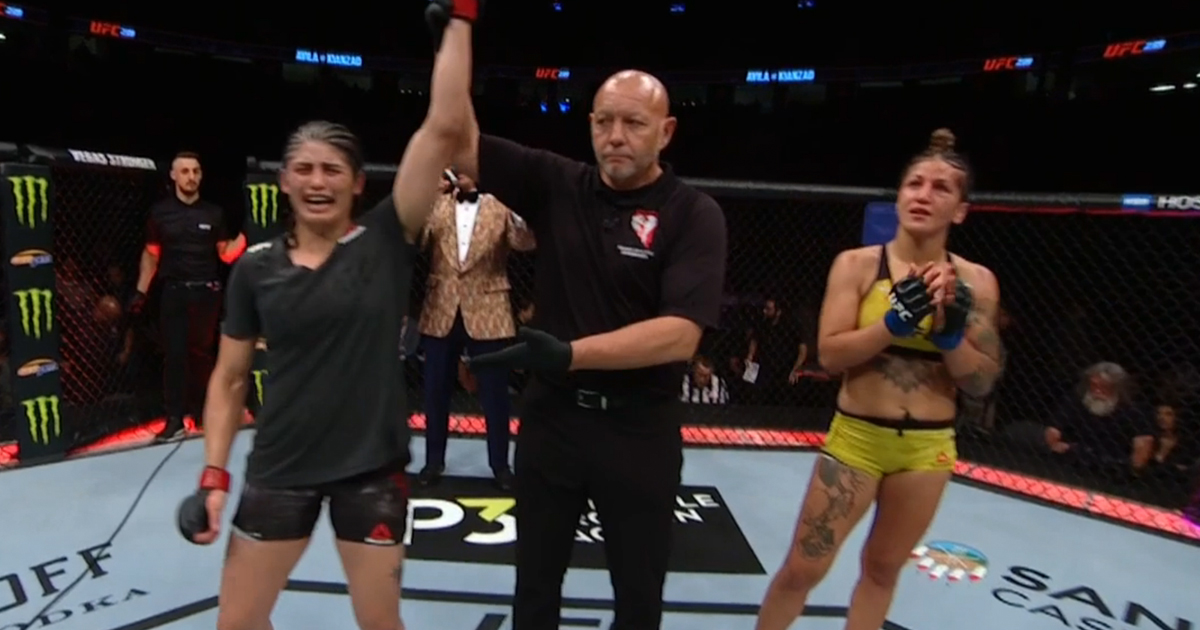 The first round saw lots of clinch action, where Avila was able to land some good knees and an elbow. "Banzai" however was able to land a good combination, and a straight right.
The Swede caught a leg in the second round and took the fight to the ground briefly. Pannie lands some good punches, then later in the round goes for a double-leg take down but it fails. Avila with a nice kick up the middle, then a spinning backfist from Kianzad that bloodies the American before a scramble to end the round.
Avila lands some more solid punches in the third, including a stunning right hand that drops Pannie. The American goes to mount and then tries to look for a rear-naked choke, but Pannie defends to the final bell.