Nicolas Dalby (16-3-1) won big at Cage Warriors 100 in Cardiff, Wales.  "Lokomotivo" stopped vet Phil Mulpeter (9-6) in the third round by TKO.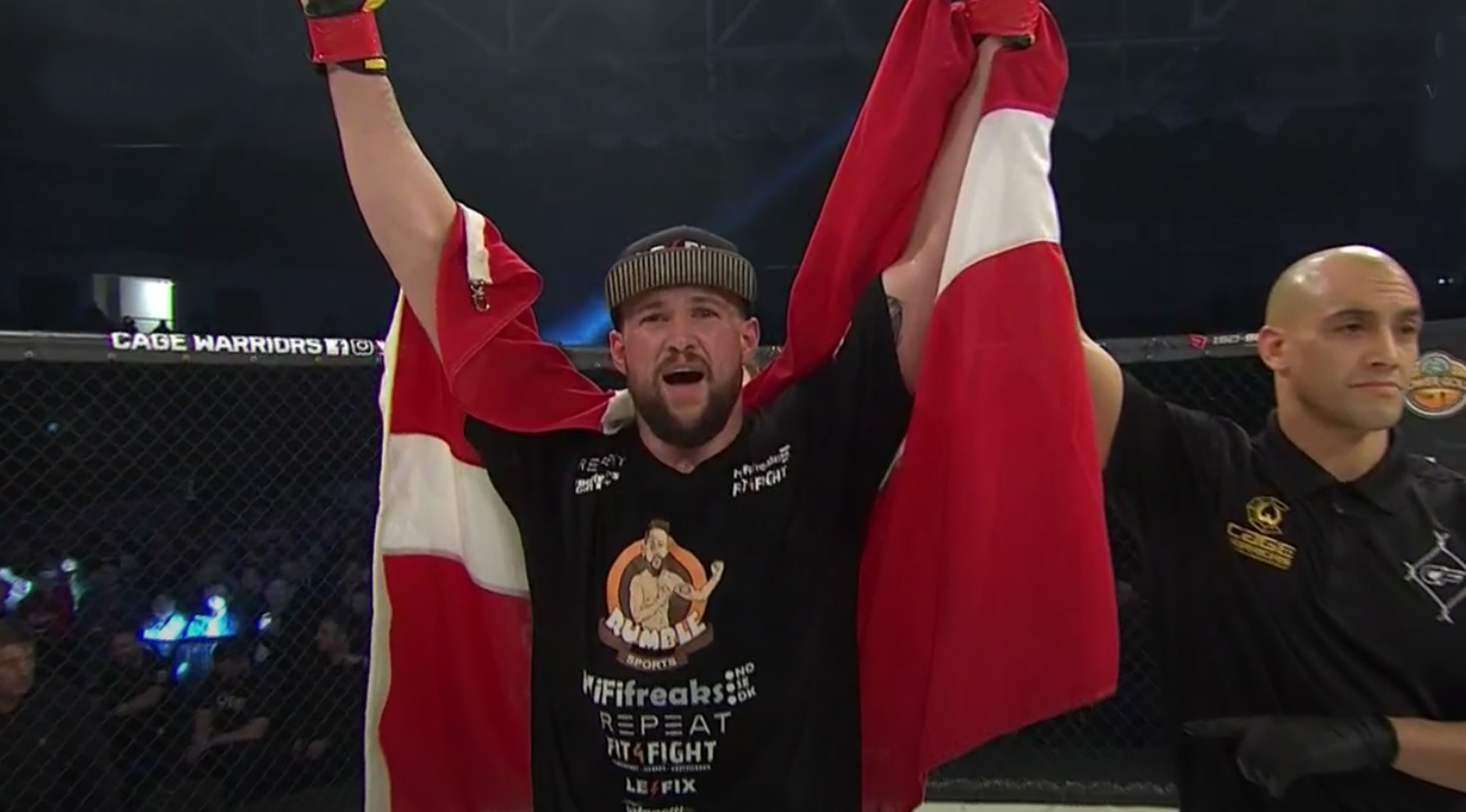 "He has a hard skull." says Dalby that eventually was able to stop the fight by punches at 3 minutes and 32 seconds of the third round.  The Irishman came in with a game plan and it was working early as he landed two take-downs to earn the first round advantage and was back for more grappling in the second.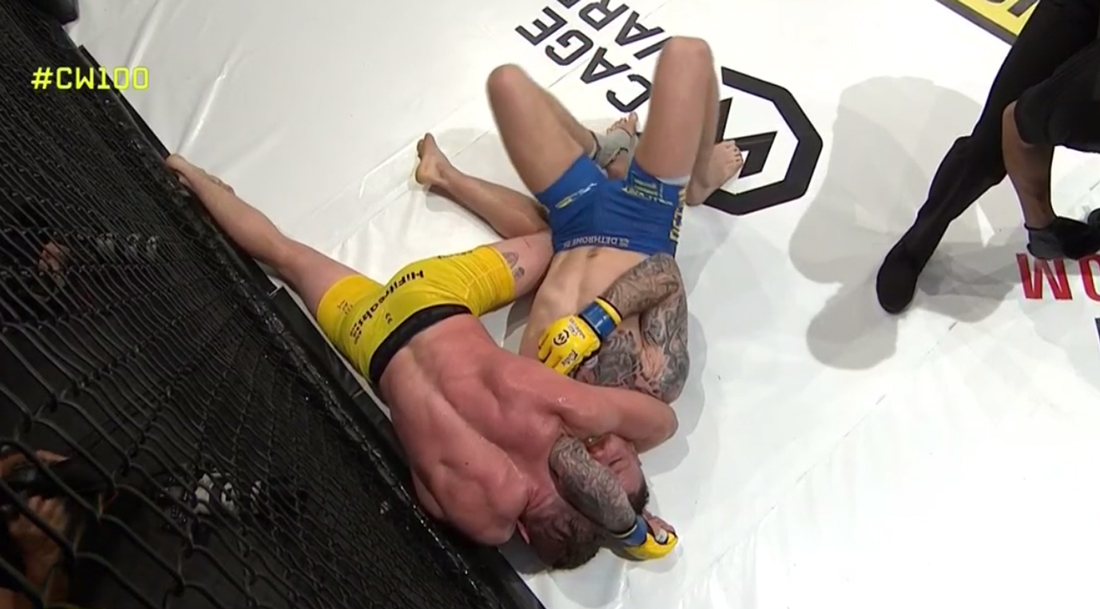 However, the Rumble sports fighter was able to get a take-down of his own in the second and nearly finish with a side choke.
Hits a switch, then a knee to the face as the cardio advantage was clear.  Another switch to counter the take-down, and the pace has picked up.  Dalby was control late, landing at will and eventually it was a series of punches against the cage to get the referee to jump in and save the Irish fighter.
Dalby called for a title shot on March 9th in Denmark against Ross Houston in the post fight interview.  The promotion announced in September that that Cage Warriors 103 event will go down in Copenhagen.