Nicolas Dalby (21-4-1) beat Warlley Alves (14-6) at the UFC event at Jeunesse Arena in Rio de Janeiro, Brazil. The Dane won the close battle on the prelim card.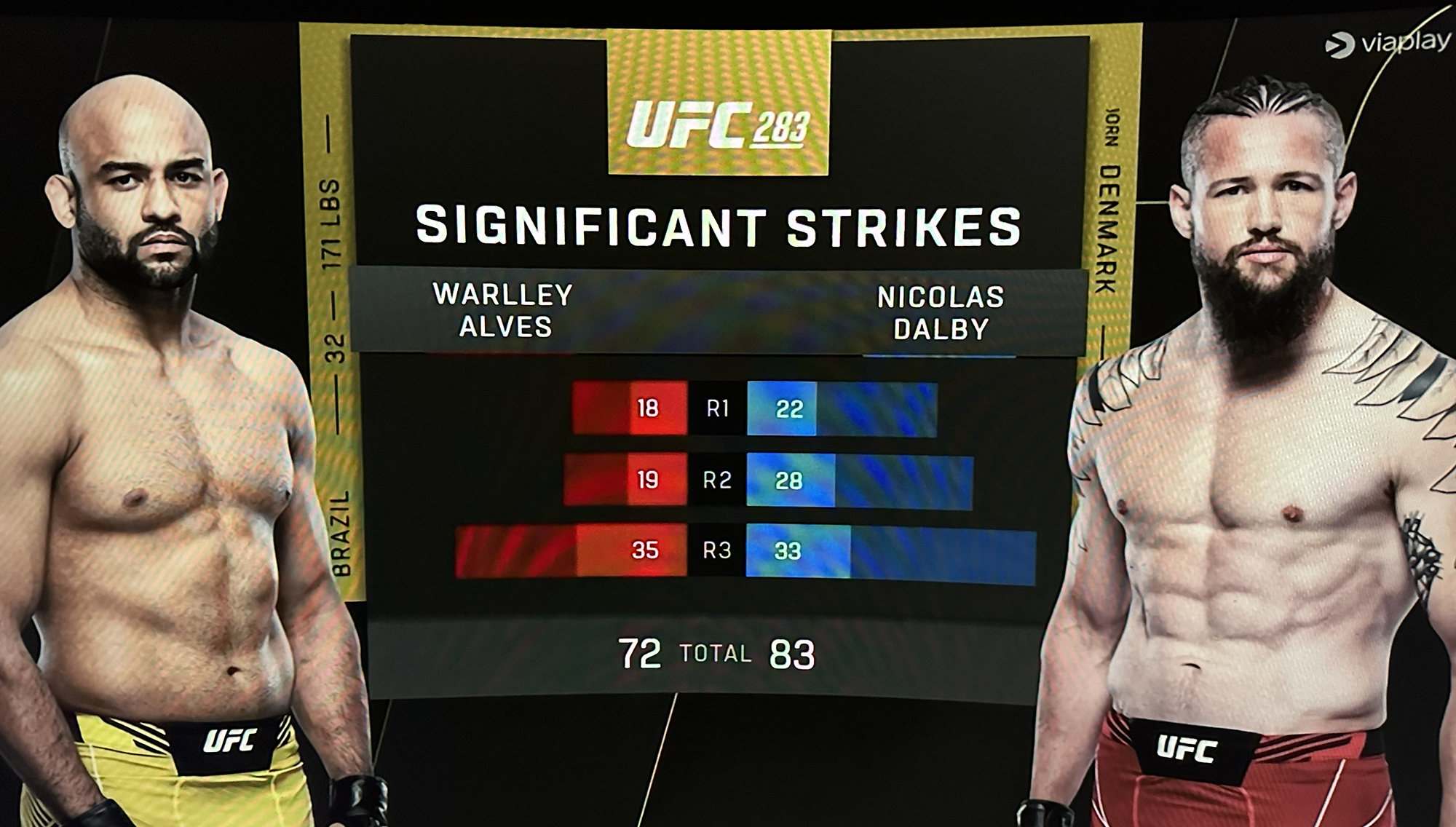 Alves came out swinging early, but Dalby was quick on his feet and landed a blow that sends the Brazilian off balance, reeling back into the fence. The fight moved to the clinch where the Dane lands good knees. Dalbooty with some nice combinations, while Warlley damages with a few low kicks. High volume attack from Dalby that is landing with nearly every punch. After another clinch, a nice right elbow and punch toward the end of the round. It was a clear round for Dalby.
The Brazilian goes for a take-down, but Dalby lands on top as they fall to the mat and tries to lock on a triangle as he moves to his back. Alves on top, but Dalby pushes away for an impressive escape. Dalby landing some good shots, but it is Alves that lands an elbow and a punch. Dalby lands a body shot and back to the head. The Dane is turning it up and Alves looks to be tiring! That might be two rounds in the bag for the former Cage Warriors champ.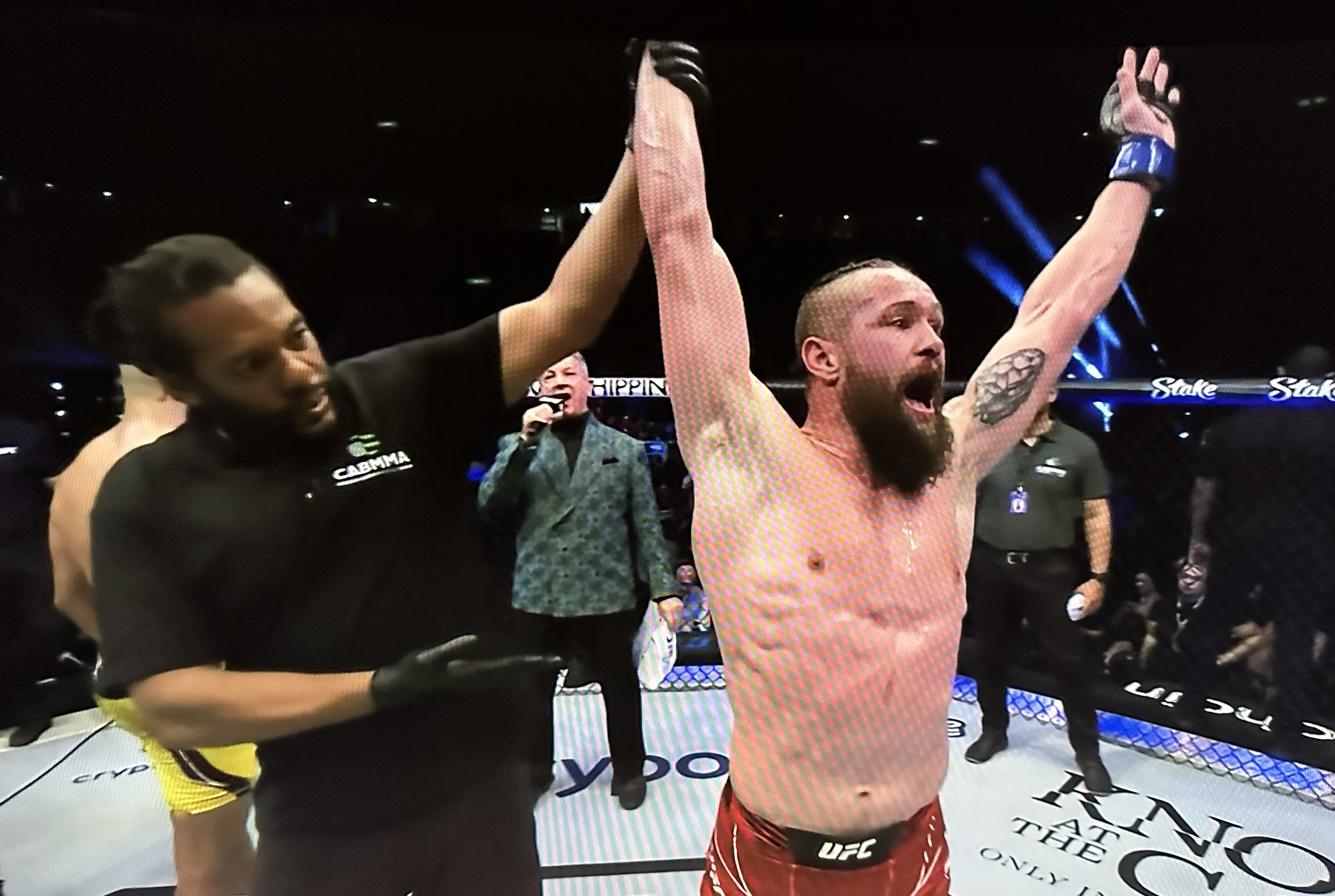 Alves cracks Dalby to start the third, and lands another. The Brazilian's cardio is holding on as Dalby keeps throwing high and low. Alves going for the kill with right punches. Dalby stepping into the fire and not afraid to let the punches go. Alves tries to rally, but it is the Dane that comes right back.
The judges score the bout 29-28, 28-29, 29-28 for a split decision in favor of Nicolas. Dalby has now won 4 of his last 6 bouts in his second run in the UFC.