Swede Pannie Kianzad (9-3) beat German Katharina Lehner (7-1) on Episode 2 of the 28th season of "The Ultimate Fighter."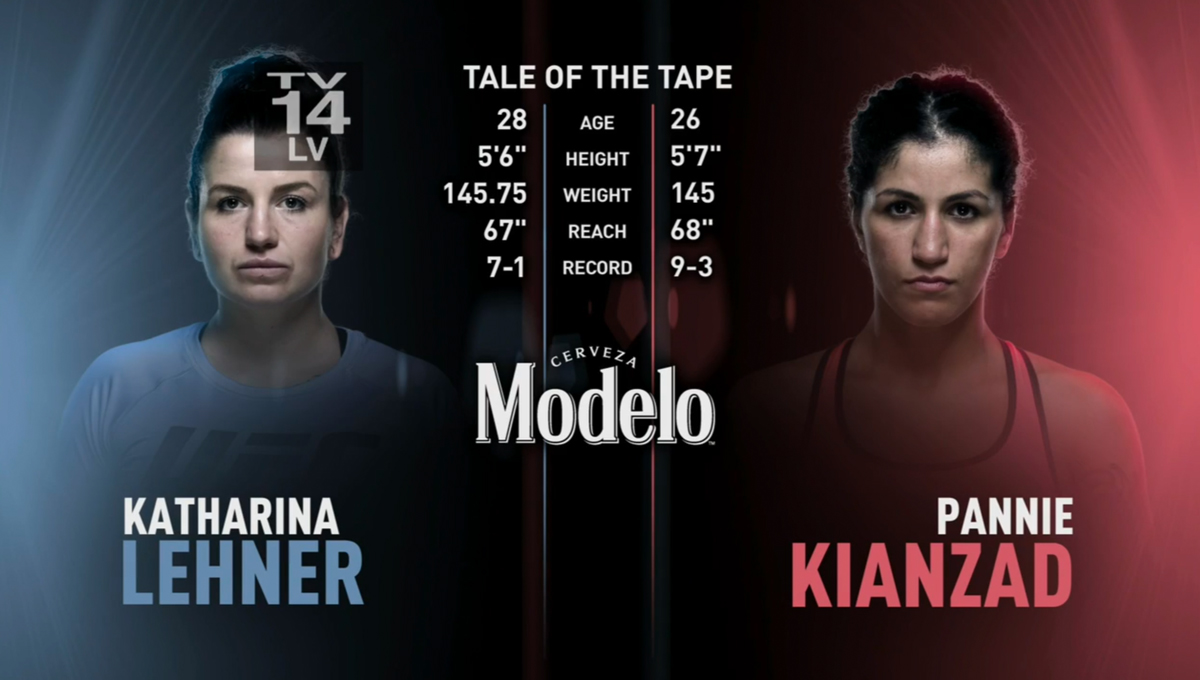 Team Gastelum's Kianzad spent most of the episode fixing her front tooth, that was loosened while Pannie was adjusting her headgear with her teeth. A dentist took out the tooth, giving Pannie a temporary tooth in order to get into the cage. The bout was contested at 145 lbs, and Pannie made weight with ease.
The bout was set for 2 five minute rounds, with a sudden death round if needed.  However, the Arte Suave fighter won both rounds.
It was a good first round for Pannie that was quicker to the punch. The Swede landed with a jab and overhand right throughout, against the German that was loading up on her power punches. A good left kick, then a takedown at the end of the round clearly got the round for Pannie.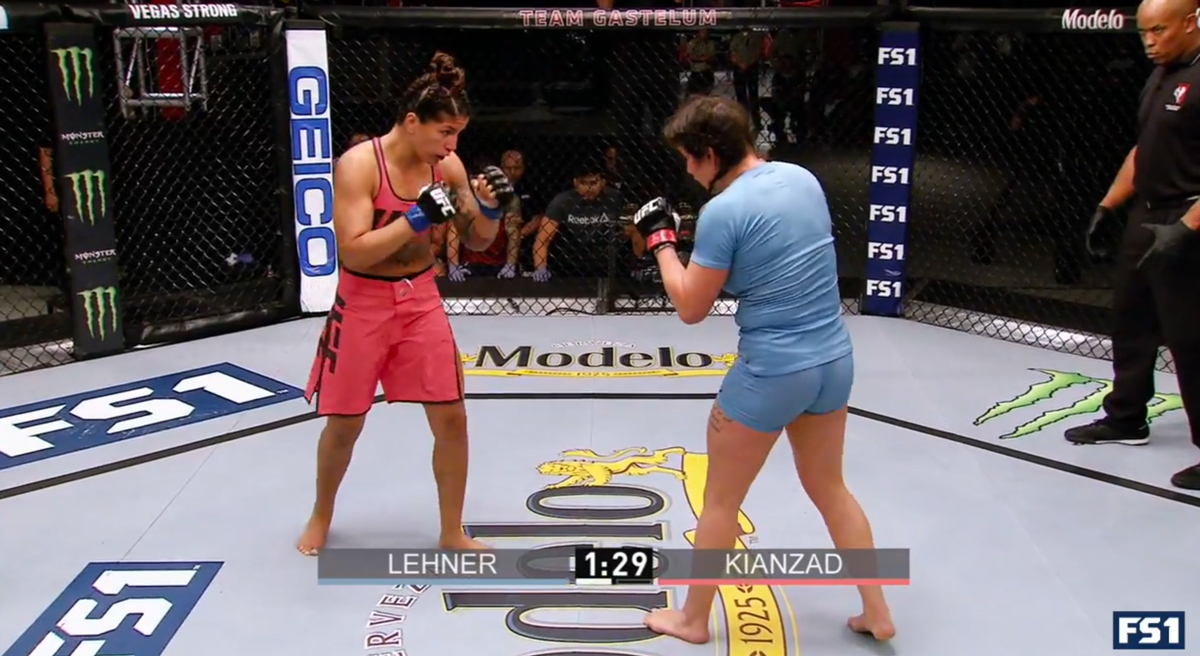 Kianzad picked up where she left off with a take-down just 10 seconds into the second round. Moving to top position, and took back in the last minute looking for a submission.  She had full mount and landed punches and looking for a sub until the final bell.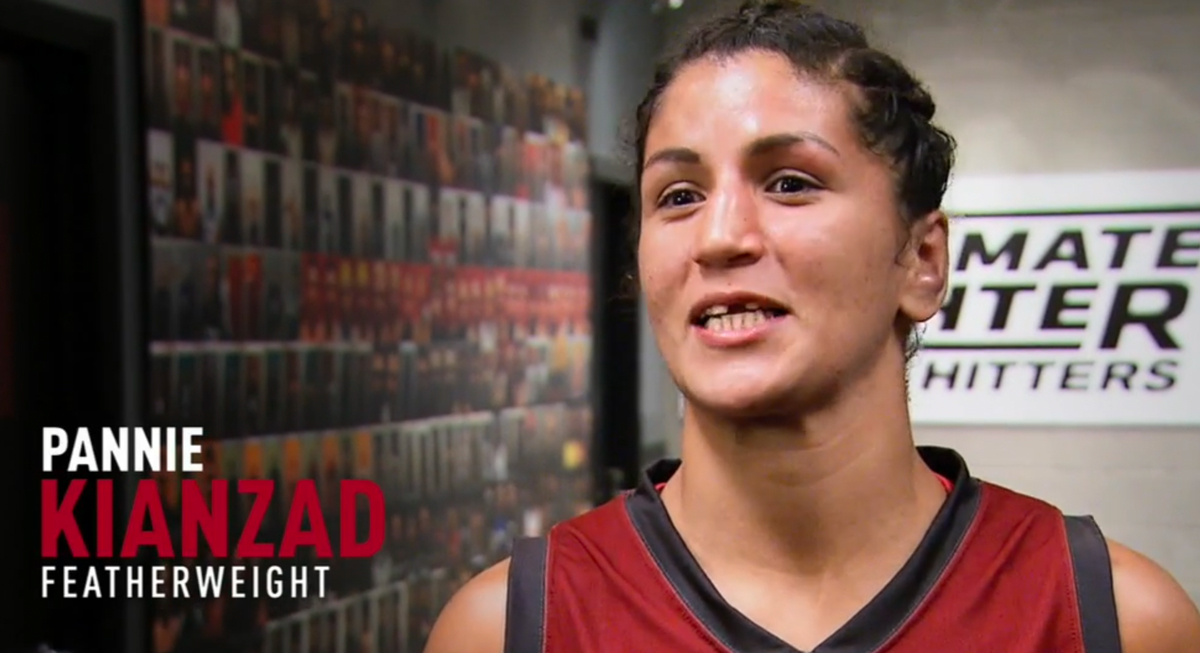 "This fight was worth waiting for.  It was so much better to get the win here." says Pannie about the match that was set to go down outside of TUF, but never happened.