MMA Viking continues its "Meet the Fighter" series with Sweden's own Papy "Makambo" Abedi. He faces American James Head on the prelim card of the UFC in Sweden. Stay tuned for more bios from the event every day.
Papy "Makambo" Abedi (8-1, 0-1 UFC), Sweden
Congolese Papy Abedi has been living in Sweden since 1997, and fights out of Hilti NHB gym in Stockholm. Abedi, who was born in France, spent his the early years of his life training Judo in the Congo. From his judo background, which he further developed in Sweden, it was easy for the athletic and adaptive Abedi to transition to MMA.
The 33 year old Abedi fought his first professional bout in 2006 and then continued to fight across the Europe in different promotions before getting signed by the UFC. His biggest wins from the pre-UFC era are over Dutch Nathan Schouteren (16-12) and Czech Bohumil Lungrik (14-13).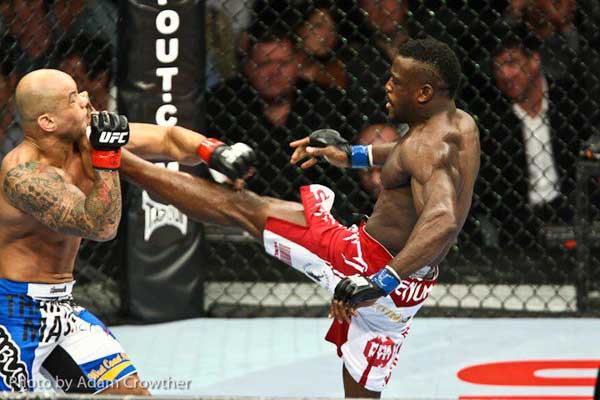 In his UFC debut Makambo was thrown straight into the fire when he was matched up with Brazilian Thiago Alves, who is regarded as one of the best welterweights in the world. Early in the first round Abedi looked good and even managed hurt Alves a bit with a snapping front kick but later in the round Alves dropped Abedi with a heavy punch and finished the job on the ground with a rear naked choke. Read more about Makambo's performance.
Stocky and muscular Abedi, who fought in the middleweight division prior to UFC, has great athletic qualities as he is strong, agile and explosive. On the down side his natural explosiveness takes a toll on his gas tank which usually makes him less dangerous and more vulnerable as the fight progress. Early on his career Abedi had a very straight forward game plan in his fights: get the fight to the floor and beat the crap out of the opponent from the top. As he has improved as a fighter Abedi has focused a lot on his striking as was seen in the Schouteren and Alves fights. Thanks to his judo background Abedi has a solid clinch game and very good balance which makes it really hard to take him down.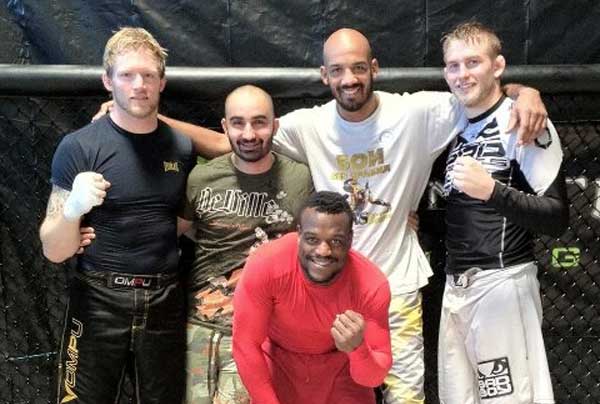 Abedi has joined Alexander Gustafsson in his training abroad, and has recently spent time working with Alliance in Las Vegas. Look for Abedi to be at his best as he focuses all his energy on his return to the Octagon.
Papy Abedi vs Nathan Schouteren at Superior Challenge 6