MMA Viking continues its "Meet the Fighter" series with James Head. He faces Swede Papy "Makambo" Abedi on the prelim card of the UFC in Sweden. Stay tuned for the Makambo bio, which will be featured tomorrow.
James Head (7-2 Overall, 0-1 UFC), USA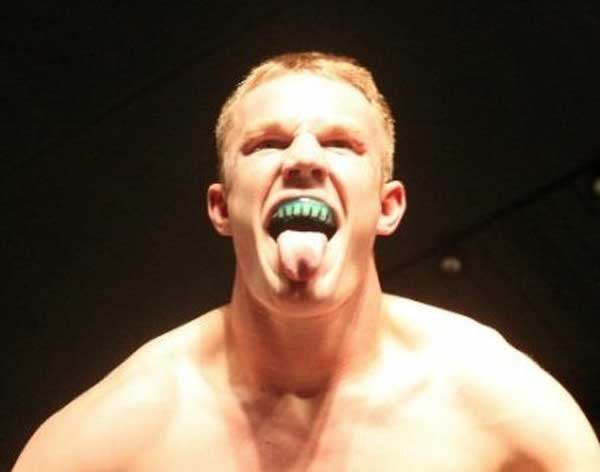 American James Head has been fighting professional MMA fights since 2006. Head has kept a slow but steady pace fighting once or twice a year with nine bouts under his belt now. Before getting involved with MMA Head trained and competed in boxing. Since 2008 Head has trained under Rafael Lovato Jr, a highly regarded BJJ black belt and successful grappling competitor, in Oklahoma City. Additionally Head, who currently holds a purple belt in BJJ, trains Muay Thai under Brazilian Mauricio "Veio" Amado who has also trained such stars as Shogun Rua and Andre Dida.
The fight in Stockholm will be Head's second fight in the UFC but the first one in the welterweight division. In his UFC debut at middleweight Head lost to Nick Ring by rear naked choke in the third round. Head managed to hurt Ring in the first round with a heavy punch but couldn't finish the job and got taken down. In the second and third round Ring was able to take the fight to the floor and punish Head from the top before submitting him in the third. Head got his UFC contract by beating veteran Bill Albrecht by TKO and then winning a decision over UFC vet Gerald Harris who is his biggest win so far.
Head has relatively good skills in all areas of the game thanks to his background in both striking and grappling arts. Most of his career wins have come on the ground: either by TKO from Ground and Pound or submission. His striking skills are getting more varied with the Muay Thai training but boxing combinations are still his best weapon on the feet. Wrestling is not Head's strongest points as was seen in the fights against Nick Ring and Jesse Forbes. Also dropping down a weight class might take a toll on his stamina in the upcoming fight with Abedi.
Learn More – Sherdog.com FightFinder Page     Official UFC Page
James Head Highlight