Patrik Pietilä (10-7) won by submission at Total Fight Night III in Lahti, Finland.  "Headlining Total Fight 3 feels great! Lahti is my hometown and i am so happy to fight here! I think the atmosphere will be amazing that night!" says the lightweight to MMA Viking before the fight, and he came what he planned to do with the first round by side choke of Artsem Rahalevich (8-7-1, 1 NC) from Belarus.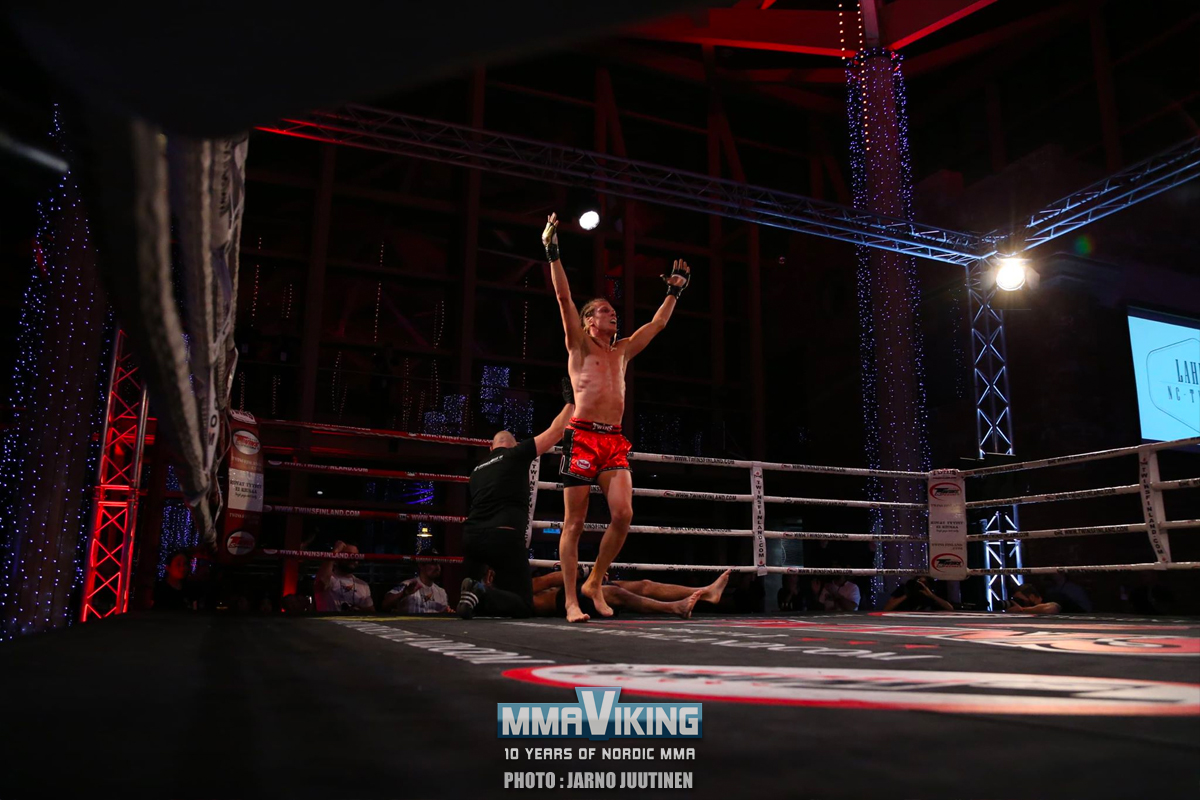 "I feel so good! I had a lot of pressure to come in front off my home crowd!"
Pietilä was last in the cage in April when he lost to Toni Lampinen (4-2) at Cage 43 in Helsinki, so one of the longest breaks for the the Finn that fought 5 times in 2016 and 4 times in 2015.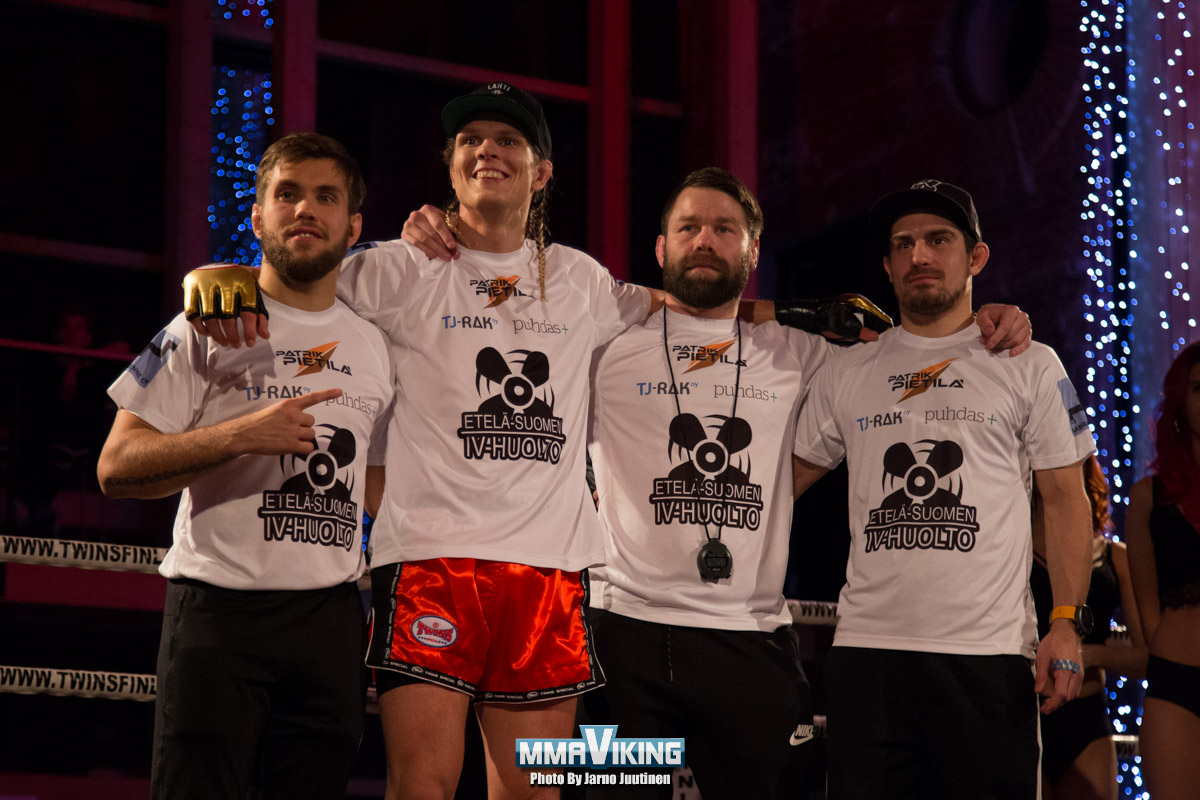 "I love my home town! Thank you all who was there!"
"Fight went good and i got the finish against dangerous opponent, home crowd went crazy and it was amazing!" comments Patrik after the fight.