Per Eklund (15-5-1) was the first Swede to ever compete in the UFC back at UFC 80 in 2008.  After a three-fight run in the Octagon, the 36-year-old out of Stockholm was training for a 2012 bout against Finland's Joni Salovaara, however a broken neck just a few weeks before the fight set the Swede on a downward spiral that he is only now trying to recover from.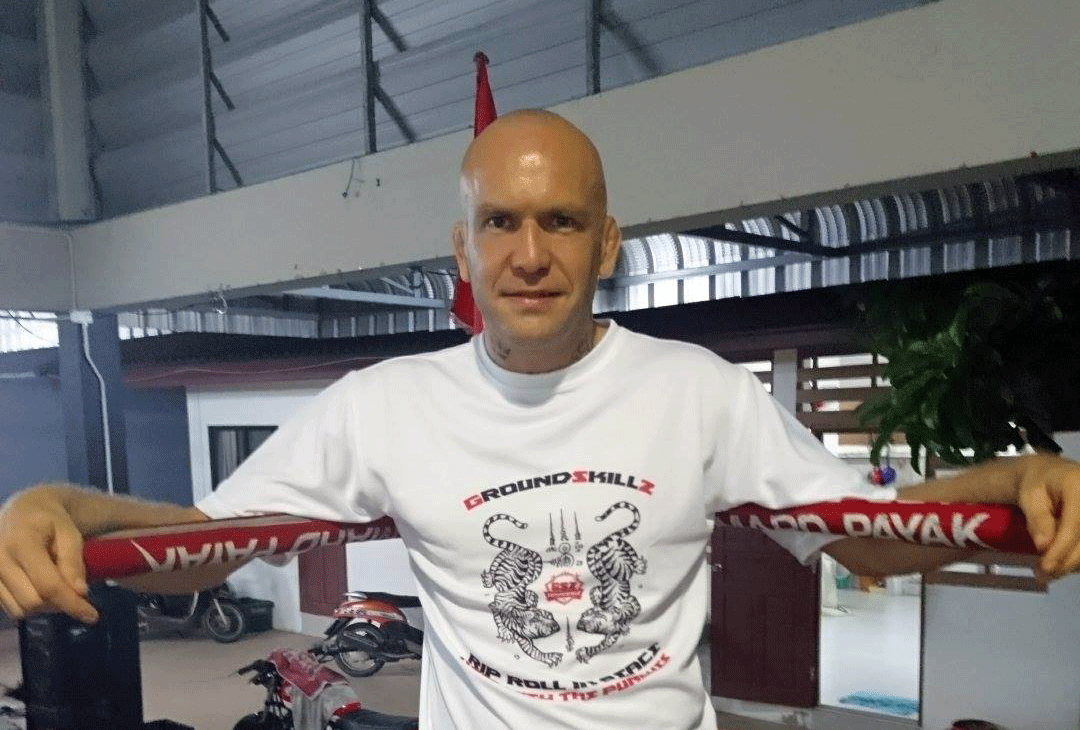 Hitting Rock Bottom & The Will To Fight Again
"In the end I lost everything I had.  I lost custody of my son, my home, everything. I spent 2 months homeless living in my car, until it broke.  After that I spent some night outside below 0 degrees." reveals the fighter to MMA Viking as he begins to train again at the Poptheeratham Gym owned by the legendary Samart Payakaroon.
"I am so angry deep inside that the only thing I can do is to fight."
"The reason, or I should say reasons I will share my story are many. First of all what happened to me after my surgeries is something NO ONE should experience or have to go through."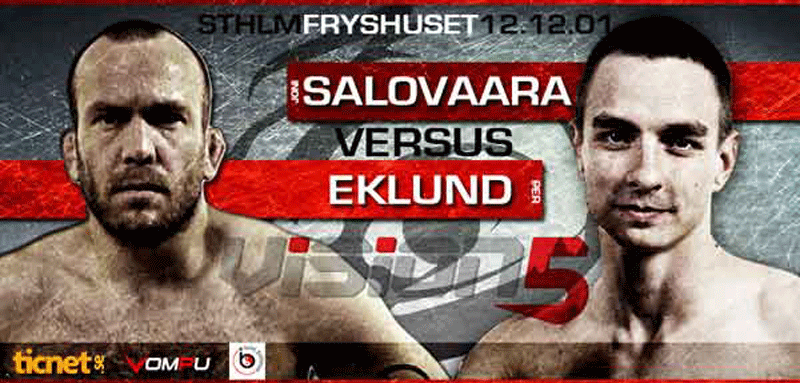 Another Comeback in 2012
"In 2011, I made a comeback, but did not train enough. So, this time I did not want any room for excuses." says Eklund about his disappointing bout versus Thomas Hytten, where he lost by KO at Vision FC in the first round. This was the first fight since exiting the UFC with a loss in 2009 to Evan Dunham.
The First Surgery "Malpractice"
The Swede headed to San Deigo to get ready for another comeback matchup with Salovaara planned for December of 2012.  "I always started my camps in bad shape.  But, the day I got hurt, I was the fastest when we did cardio sprints on the incline.  That was almost 5 year ago, but to me it feels like yesterday time to me has been standing still."
The 18th of November 2012 is the day i broke my neck.
"After 2 days training with a broken neck, I had the worst pain I ever felt in my whole life. Directly after the accident, I felt real bad pain radiating through my whole back, but I could handle it. I knew something bad had happened because my right side went limp, so I knew it was something with my nerves but I hoped that it was just I pinched nerve. The pain escalated to insanity so after that I went to the hospital."
"And after coming back to the hospital 5 days in a row they finally saw the fracture.  I got an emergency time for surgery because of the chance of getting paralysed or eventually dying.  The surgery was questionable because they only did half the job that was supposed to be done."
The Second Surgery "More Pain"
Eklund headed back to Sweden after the first surgery and consulted with neurosurgeon at Karolinska Sjukhuset in Solna.  "I did an xray in January and was told that everything was fine. Excuse my language but the fucking idiot of a doctor at Karolinska missed as well to see that thing was not fine as he first told me. And this is 5 months later. I was supposed to be 100%."
The Swede expected to wait for 3 weeks as the same doctor said "they missed to see that I had osteofytes built up in my skeleton in my root canal that was compressing my nerves."
"The doctor even promised that I would get a surgery with 3 weeks. But, those 3 weeks turned into 1 year"
"The second surgery only caused me pain, and they damaged nerves in my neck." says the UFC vet that felt pressured to get the surgery from his insurance. "There is something called rehabilitation post-surgery. That seems to be none existing in Sweden." comments Eklund that was just given drugs without any rehab to get better.
"There is something called malpractice… and thats when your doctors cant handle their job for some reason. After my surgeries, it felt like they glued all my muscles in my back into one unit." says Eklund that recounts multiple mistakes by doctors in both surgeries.
Fighting Again
The structure of my spine is absolutely fine today, better than ever.  The day my neck is totally healed I will be able to fight MMA again and focus 100% on fighting.
"It's easy to give up but you cant… NO matter what, you just have to do it anyway."
Eklund will be providing updates as he gets back into shape and trains for combat. While in Thailand, the training will now take him to Legacy Gym in Boracay, Philippines. "I'd like to thank Ole Laursen and ground skillz. Stay tuned for more each week!