Edward Walls (4-2) is trying to make a name for himself in the featherweight division. The MMA Lappeenranta fighter has won his last four out of five bouts, and looking to make it two in a row against Russian Artur Aliev (3-1-1). "The opponents doesn't matter because at the end of the day, I am overcoming my own physical and emotional boundaries which will automatically lead me to success." says Walls that is set to kick-off the CAGE 40 card this Saturday night in Helsinki.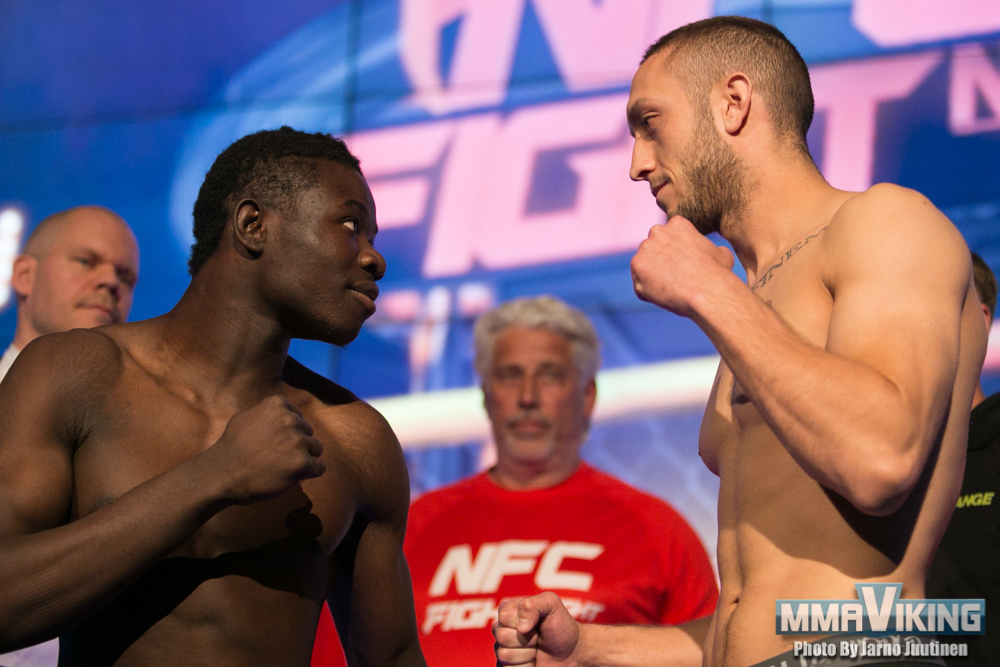 "In this world we are living in there are many ways to stay alive or die. In the world of unarmed combat there are many ways to lose. A one dimensional individual will always lose to the one that can adapt to anything." says the philosophical fighter.
"MMA is the purest form of unarmed combat."
"Thats how i got in to mma from a boxing background, knowing that boxing was not enough to save me for example if someone was to take down in the streets. Pure self-defense until it all became experimenting my skills in competition." says the Team East Front fighter that stands 178 centimeters tall.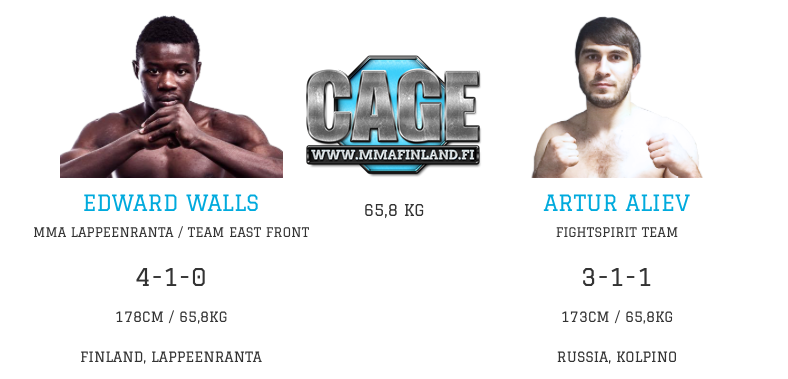 "I am a calculative systematical technician who only fights if put in such position, otherwise i will break my opponents piece by piece if they let me to so. If not then i also know how to go for broke." says Walls.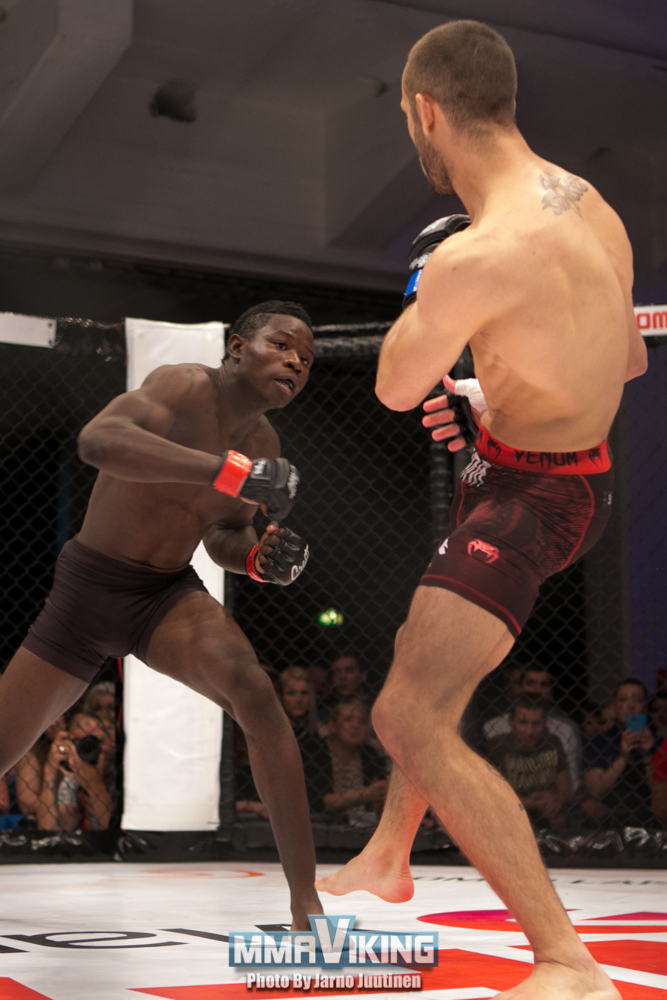 Walls turned pro back in 2013, where he lost to Joni Sarkala at Lappeenranta Fight Night 9 in a catchweight bout of 150 lbs.  He had a three fight winning streak following this loss after a lightweight bout, then finally settling in at the featherweight division.  Walls started his amateur MMA career in 2013.
MMA Viking will be live in Helsinki for the bout, so come back for live reporting and photos.