There is a lot happening for vikings in MMA these days. Before the year is over almost all of our big names in Scandinavia will be fighting in the octagon, cage or ring. Four of the middleweights and light heavyweights met last week at Frontline Academy in Oslo, Norway to help each other to get ready for the fights. Karl Albrektsson took the trip from Stockholm to Oslo to get some good sessions in and by the looks of it, it delivered.
MMA Viking was lucky enough to witness a a session led by Mohsen Bahari, and by the looks of it they are in the shape of their lifetime.  "I am ready, and i think we are all ready for wars" says Norwegian Marthin Hamlet.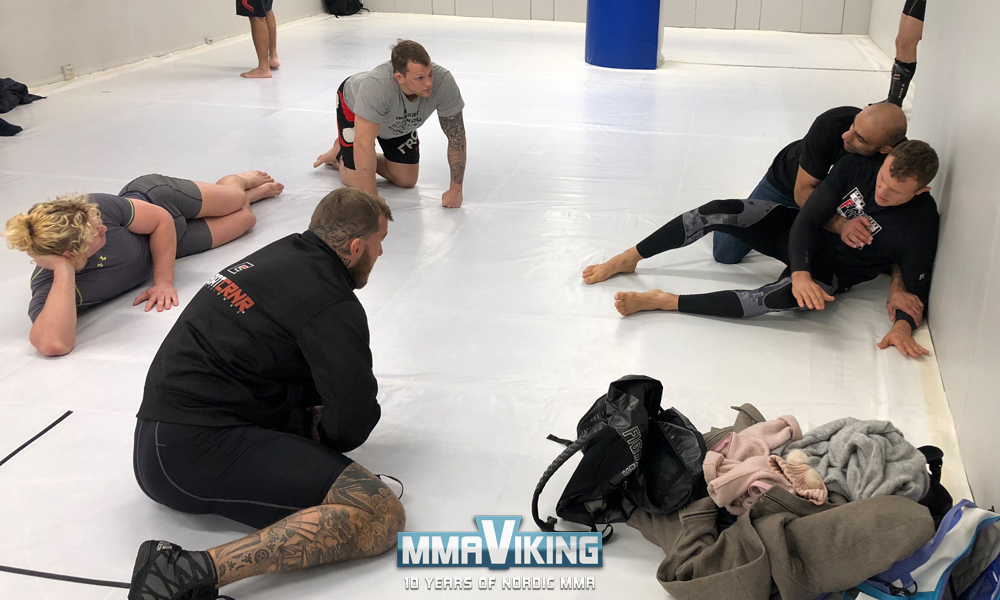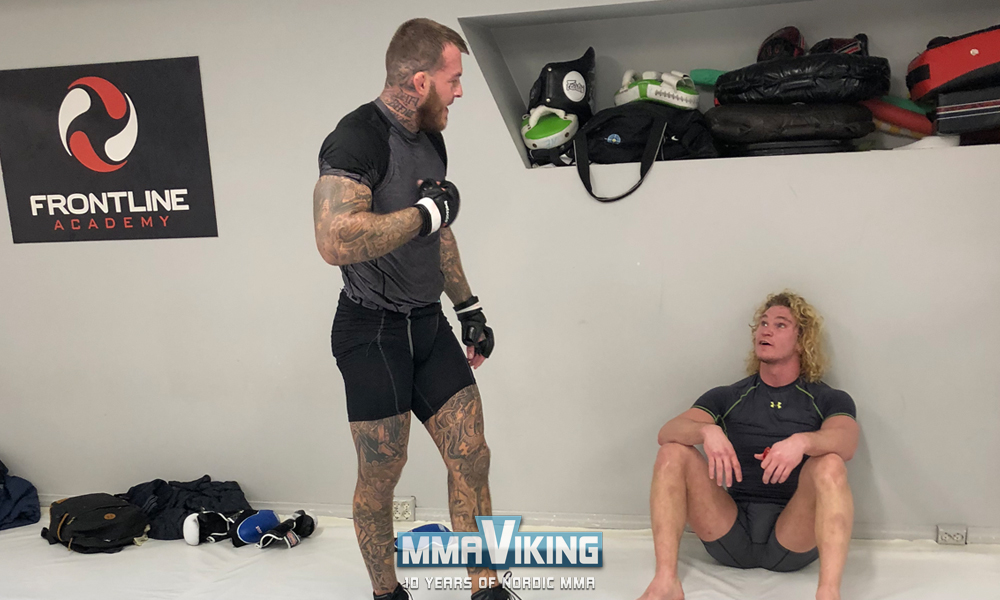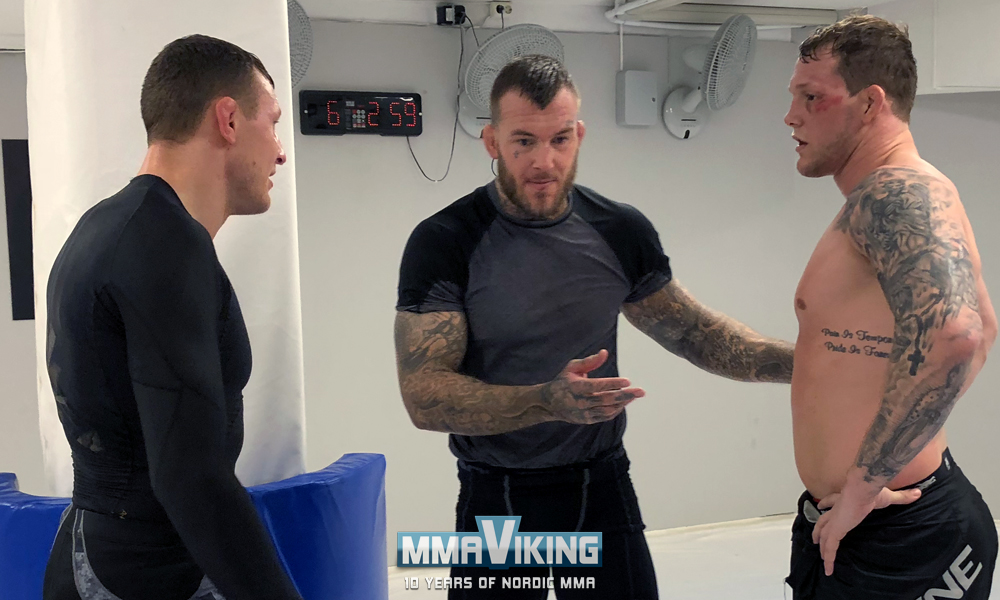 "We are lucky enough to all have fights almost at the same time, therefore we can push ourselves to be better and better even more" Kenneth Bergh agreed.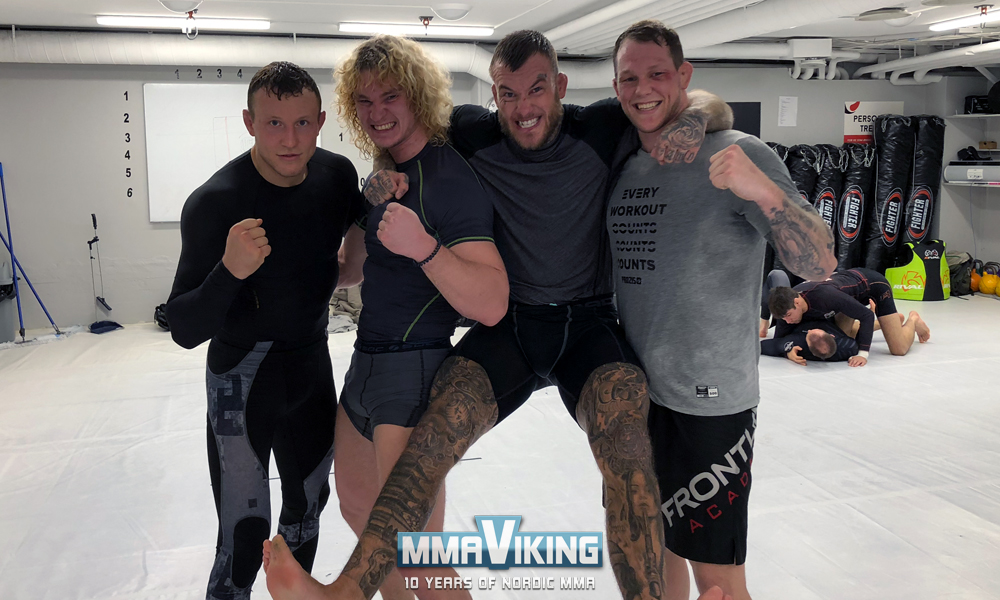 "I am not ready yet, that wold be little bit to early, but i can promise that i will be ready December 15th, thats for sure!" comments Nordic's #1 ranked middleweight Jack Hermansson.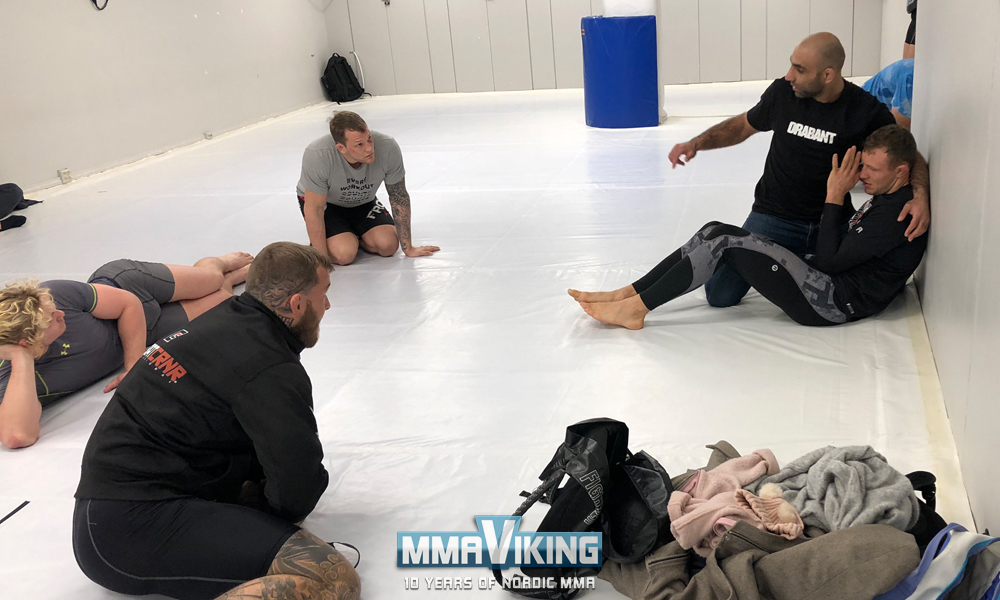 Nov 24 Is time for Bergh is the cage in where he will be in the co-main event Vs. Jorge Gonzales in the first event by Golden Boy's first MMA event "Liddell vs Ortiz 3" in Los Angeles.
December 1st its time for Karl Albrektsson where he will meets Joshua Stansbury at Superior Challenge 18 in Stockholm, Sweden.
December 15, Marthin Hamlet is up vs Lucasz Parobiec in Cage Warriors Academy Denmark 2 in Frederikshavn, Denmark
December 15th is also the date Jack Hermansson steps in the Octagon against Gerald Meerschaert in UFC on FOX 31 in Millwakee, USA