Patrik Pietilä (7-4) now has a three fight winning streak.  The Primus Fight Team member fought off a tough Ukrainian Andrey Zubenko Saturday night at Kupittaan Urheiluhalli at Turku Fight 7.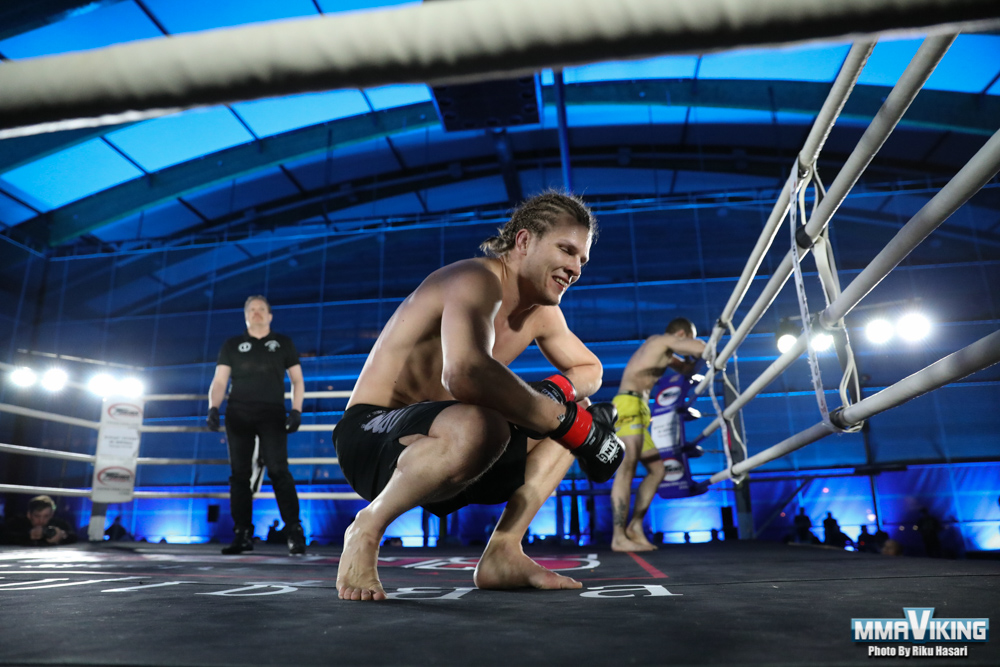 Zubenko came to beat the Finn in his home country and rocked Pietilä early.  But the aggression backfired as Primus fighter ducked under with a perfect double-leg takedown.  Patrik moved to take back and sunk in a rear-naked choke to end the bout in the first round.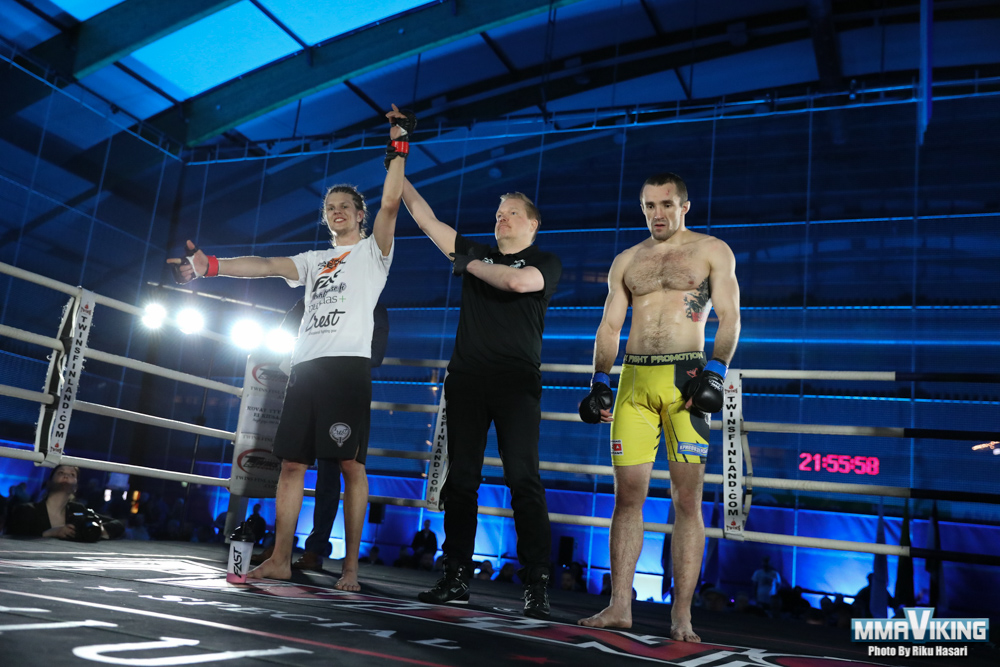 Pietilä beat Saeed Ganji at Superior Challenge 14 in October then Vytautas Sadauskas at FNF 13 in November.  Since 2014, he has won 7 out of 9 bouts.  Patrik will be back in the cage to take on Ville Yrjölä at FNF 14 next.