Redline Training Center's Akira Corassani was teasing some big news about his pupil Lina Lansberg, and now it is being reported that the "Elbow Pricess" will be facing Cristiane Justino, better known as "Cyborg". According to an initial report from UOL, the bout will be the main event of UFC Fight Night 95 taking place September 24 in Brazil.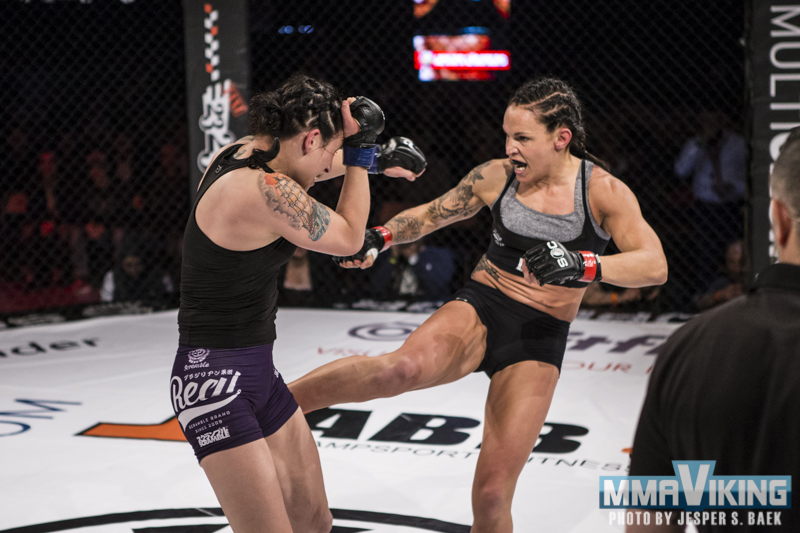 This would be a chance of a lifetime for Lansberg at 34 years of age and in the MMA game since 2012. The Swede is on a six fight winning streak, and last defeated Maria Hougaard Djursaa at Odense Fight Night 5 in March.
Cyborg is again expected to compete in this bout at 140 lbs catchweight, the same as her Octagon debut at UFC 198. She stopped Leslie Smith in 81 seconds in brutal TKO fashion. This bout is expected to take place at the Nilson Nelson Gymnasium in Brasilia, Brazil.