Norwegian Emil Weber Meek (8-2, 1 NC) made his UFC debut against Canadian Jordan Mein (29-10) at UFC 206 in Toronto. Live play-by-play of the fight is below.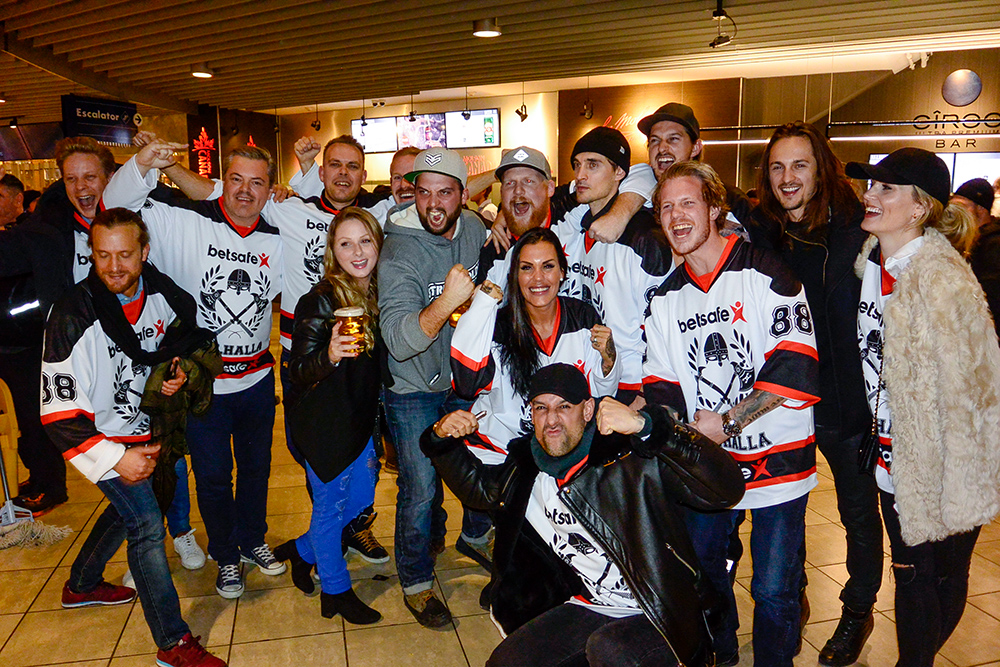 Play-by-Play
Meek enters the cage first. With him is Kenneth Bergh, Mohsen Bahari, and Thomas Formo. Meek is no stranger to experiencing the big show, as he has been in the corner of Andreas Ståhl for one of his UFC bouts. However, being in the corner and in the cage are different things.
The tale of the tape reveals that Meek has a slight reach advantage. Mein gets a loud cheer. Here we go!
Round 1
The two touch gloves, and they immediately kick at the same time. Mein lands a good right leg kick to start. The Canadian with a quick takedown, but lets up the Norwegian. Again on the feet, and Mein shoots in for a take-down, but Meek counters with a guillotine, but the local counters nicely. Back up to the feet, and Meek lands a big punch and the Norwegian is moving forward. Now a good body kick.
Mein with a good right hand over the top that makes Meek smile. We are half way through the first round, and Meek finds a nice body kick. Meek is hunting for a take-down and locks around Meek, and Valhalla seems hurt. Perhaps a broken Rib as Meek, holds his upper chest. Mein lets Meek up, and now back to the feet.
Left kick from Mein, and a left hook. But, Meek counters with a combination and goes for a flying knee. Mein moves out to the side to let the Frontline Academy fighter fly bye. The two clinch and Meek lands some good leg kicks. Meek is again holding his right side up high.
"You are doing good work Emil. When you get tired move… take two or three seconds. Step to the left when he tries to kick." says Bergh.
Round 2
Meek lands a nice right hand, and he is the one moving forward. Mein looking to counter with a left, but the viking is putting on the pressure. Takedown for Meek as he lifts the Canadian high and puts him on the mat. Half guard for Meek, and Mein seems to be trying to catch his breath. Meek looking for a arm triangle, but can't get his head under the arm. Three minutes into the round. Meek trying to use his left hand to punch, but no real damage.
Again, looking for an arm triangle, and it looks tight. Real tight! Mein gets out, and this round is all Meek with just 40 seconds left here. Complete control, and now some good right hands to solidify round 2.
Third and final round and @EmilValhalla is having fun in there! #UFC206 pic.twitter.com/fOwkdPn2FQ

— UFC Europe (@UFCEurope) December 11, 2016
Round 3
Again, Meek urges the crowd to get into the fight. Meek the aggressor and controlling the Octagon. Mein does not want to engage here. A brief exchange, but at the end of the punches comes a take-down. Mein pulls guard, and looks to be just resting. Meek is just one minute away from a win in the Octagon as he lands some ground and pound.
With just a few seconds left, the Canadian goes for a kimura, but Meek is already celebrating. Valhalla lifts up Mein with a smile, and when he puts him down it will be Meek that will have a win with a dominant second and third round.
A unanimous decision for Emil Meek. 29-28 on all score cards.
Meek has now won four straight fights, and improves his record to 9 wins, 2 losses, 1 draw, and 1 no contest. Mein loses his second straight bout in the Octagon.