Bjarki Tor Palsson (2-0) was on his way to his second pro win using his dominant grappling against Alan Procter, but an illegal knee from the UK fighter late in the fight turned the fight into a disqualification win at Fightstar Championship.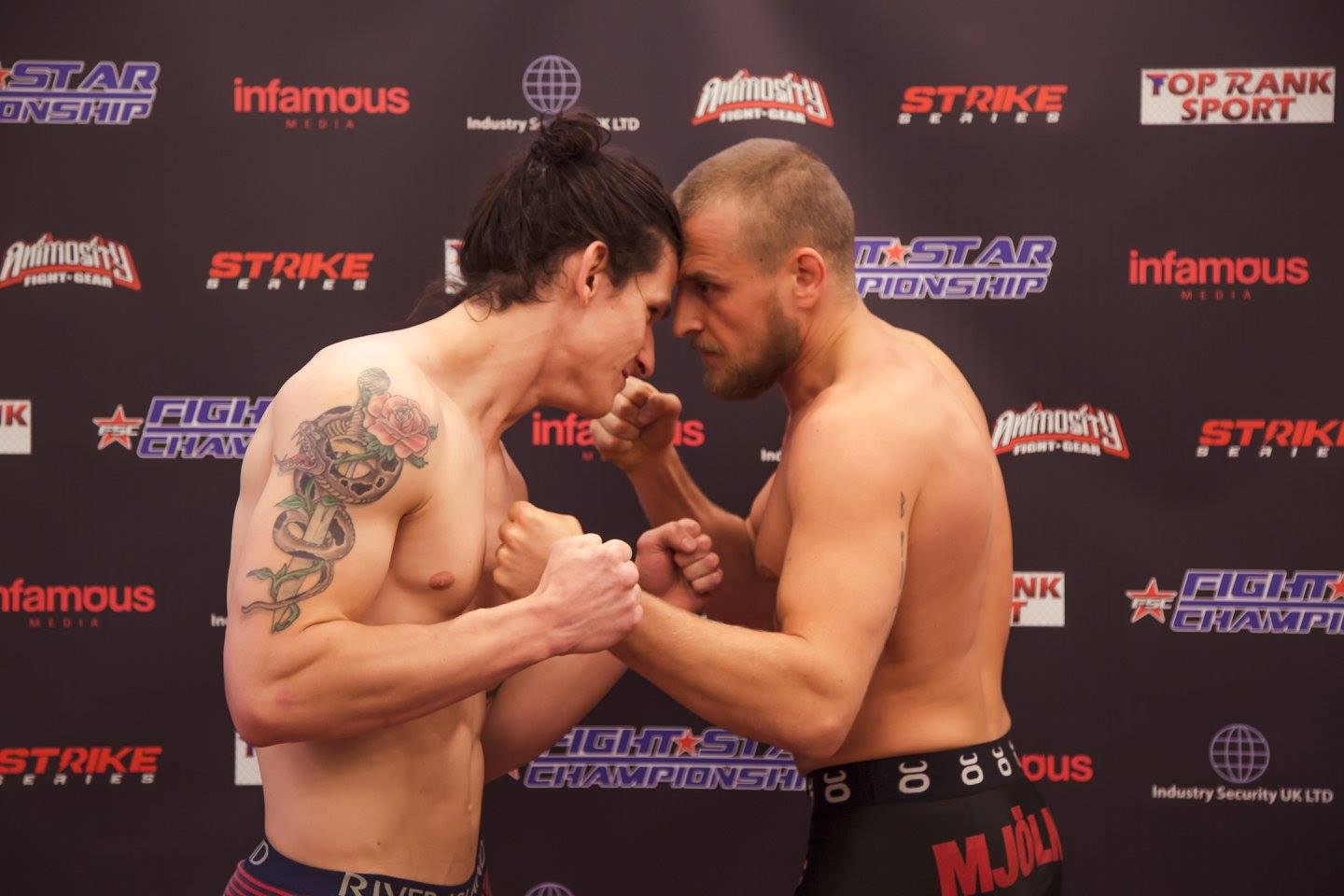 "He is a jiu jitsu purple belt with kick boxing. Im going in there to dominate." said Palsson before the fight and he was indeed doing what he came to do.
It was an unfortunate situation for the Mjolnir fighter that was looking to get his hand raised with a clean victory, but a deliberate knee to the head sent the Iceland fighter crumbling to the mat unable to continue.
Palsson beat Adam Szczepaniak at Shinobi War 8 back in July in his pro debut. He finished by rear-naked choke in just 23 seconds.