Fight Night 12 took place in Lappeenranta, Finland Saturday night. Finn Antti Virtanen (9-6) took on late replacement veteran Sergej Grecicho (21-6-1) who stepped in for an injured Per Franklin in the main event.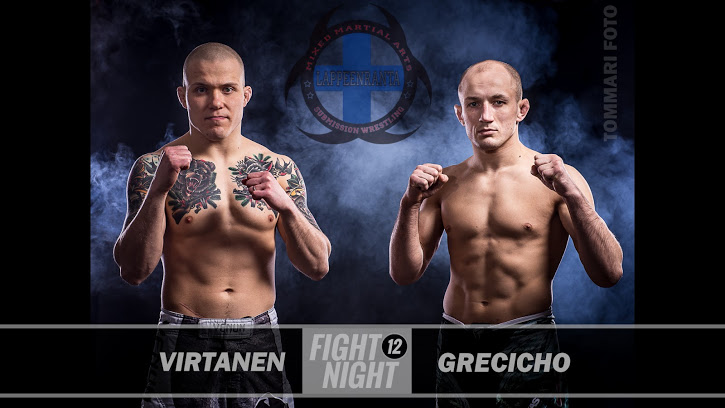 Grecicho was able to finish the fight early with a leglock, taking out the Finn in the first round. Another foreigner upset a crowd favorite as Kate Jackson submitted Eeva Siiskonen with one second to go in the fight. Team East Front's Jani Ridasmaa won a three round decision over Romain Perras. Check out the results as reported on cageside by content partner FightSport.fi.
Fight Night 12 Results
Kaj Karar vs. Andrei Ivanov -77,1 kg
Karar wins by TKO in round 1.
Eero Kosamo vs. Zvonimir Krajl -83,9 kg
Krajl wins by guillotine in round 2. (NOTE – This result was originally printed incorrectly, and has been updated)
Janne Häkkinen vs. Aleksi Savolainen -70,3 kg
Savolainen wins by unanimous decision.
Miikka Kauppinen vs. Juuso Halme -68 kg
Halme wins by TKO in round 1 in 31 seconds.
Tuomo Turkia vs. Ville Yrjölä -75 kg
Yrjölä wins in round 1 by leg lock.
Aleksi Mäntykivi vs. Andrei Chabrov -77,1 kg
Aleksi Mäntykivi wins in second round.
Eeva Siiskonen vs. Kate Jackson -58 kg
Jackson wins by submission with 1 second left in the fight by guillotine.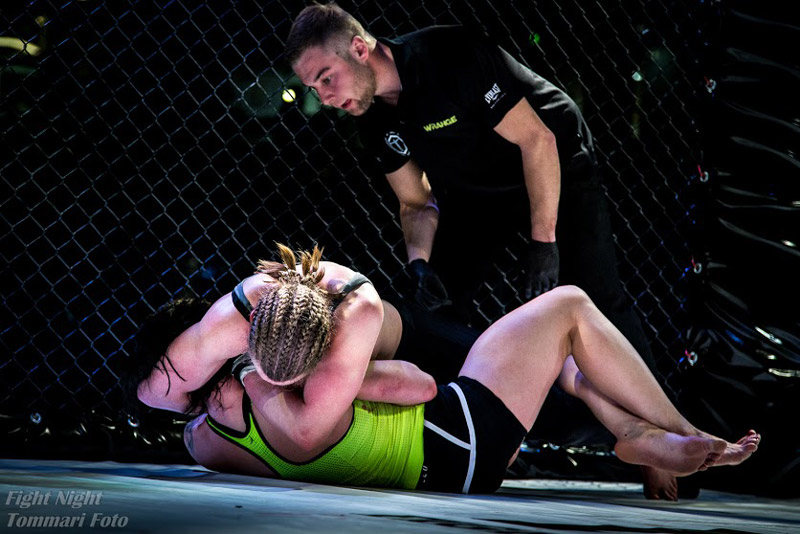 Jani Ridasmaa vs. Romain Perras -74 kg
Ridasmaa wins by unanimous decision.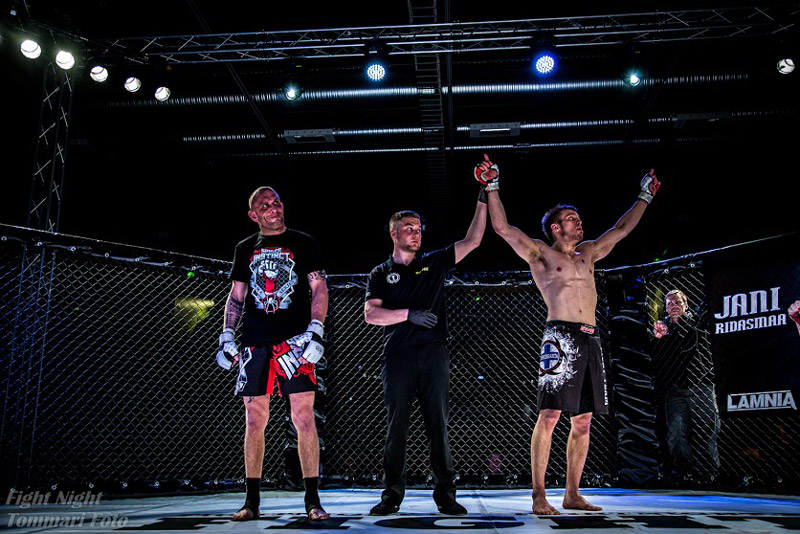 Antti Virtanen vs. Sergej Grecicho -73 kg
Grecicho wins by leglock in the round 1 at 2.36.