One of Sweden's most popular fighters Reza Madadi (12-2) steps into enemy territory this Saturday to face Brazilian Cristiano Marcello (12-4) in Rio. Below is a breakdown between "Mad Dog" and Marcello, who is a veteran of TUF, Pride, and the UFC.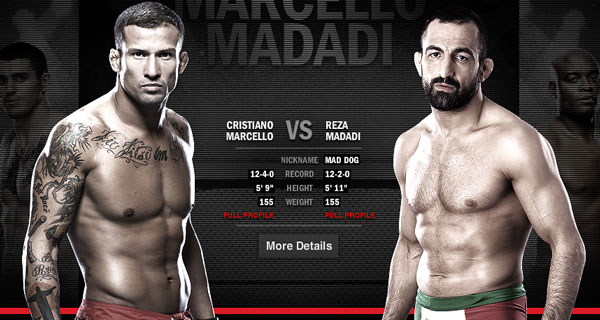 Fighter Breakdown
Reza Madadi (12-2)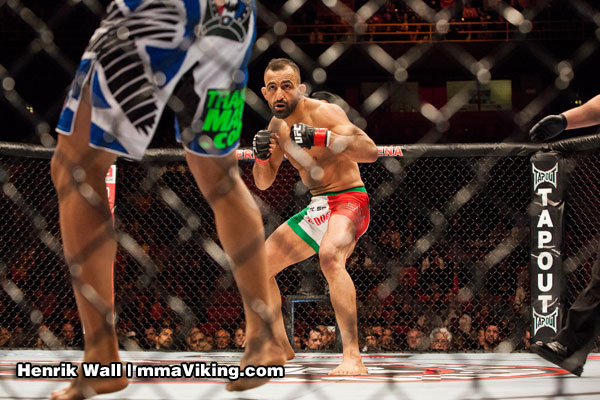 – Trains at HILTI Stockholm
– Outside of training in Sweden, has also gone and trained with Kamal "Prince of Persia" Shalorus
– Known for theatrics at weigh-ins, which typically result in splitting up him and his opponent
– Hasn't lost since 2008. Has never been finished.
– Holds notable wins over Rich Clementi and Carlo Prater
– 7 wins by submission
– Physically stronger, has shown good stamina in previous fights
– Great wrestling and takedowns, hard to submit, good control on the ground
– Unpolished striking, mediocre defensive skills on the feet
– After a rocky first round came back with a second round guillotine choke win over Yoislandy Izquierdo at the UFC on Fuel TV: Gustafsson vs. Silva.
MMA Viking Interview with Madadi About the Fight

Cristiano Marcello (12-4)
– Great ground game, head BJJ coach of the famed Chute Boxe academy
– 9 wins by submission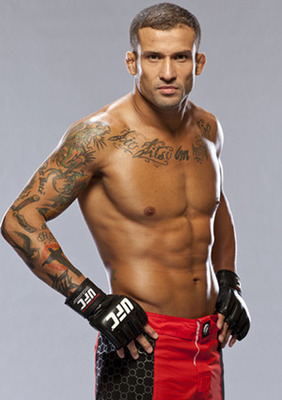 – Average wrestling and takedowns which is not good for a ground fighter
– Also unpolished striking, keep his chin up and throws looping punches. Has focused on improving his striking for this fight.
– Good record by numbers, but no big wins.
– Famous for choking out Krazy Horse Bennett at the backstage of PRIDE show. This was after Krazy Horse allegedly knocked out Wanderlei Silva.
– TUF run: got into the house by submitting Jared Carlsten. In the second round got knocked out by finalist Justin Lawrence. At the TUF Finale got knocked out in the second round by Sam Sicilia.
The October 13 bout at UFC 153 will be shown on UFC's Facebook page.