Swede Rostem Akman (6-2) will finally be back in action, and now two wins away from a coveted Cage Warriors title.  After a year filled of cancelled fights and lack of opportunity due to corona virus impact of MMA, the former UFC fighter will step in the cage at Cage Warriors 121 on March 19.  Read the Cage Warriors press release.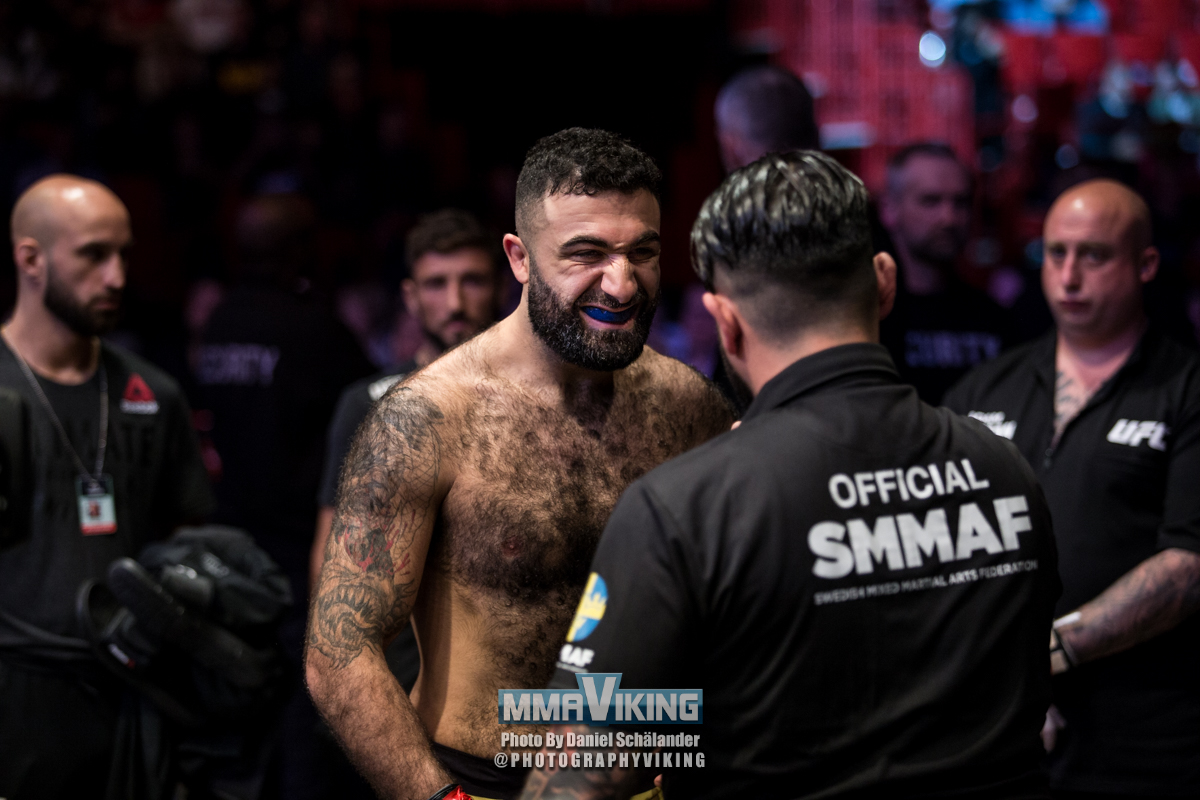 The next Cage Warriors welterweight champion will be determined by a four-man tournament, which begins on Friday 19th March.
The first round of the bracket will take place at London's York Hall on the main card of Cage Warriors 121.
Ian Garry (5-0) will take on Rostem Akman (6-2), and Jack Grant (16-6) is set to face Madars Fleminas (8-2).
The winners of these bouts will book their place in the final at the next 'TRILOGY' series of events later this year.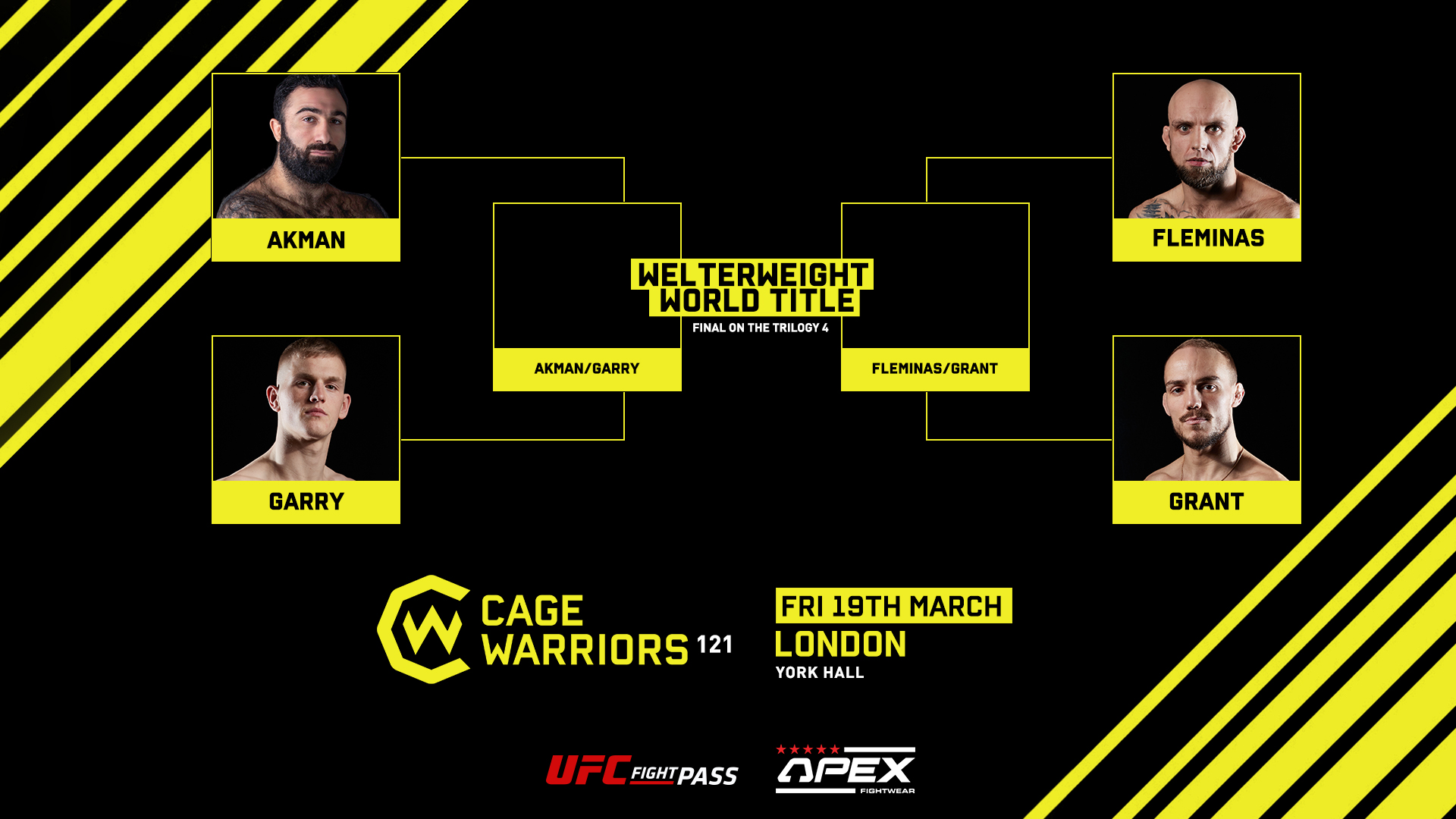 "The welterweight division needs a new champion and there is no shortage of contenders," said Cage Warriors President, Graham Boylan.
"MMA fans love nothing more than a grand prix, and I am so excited to see how this one plays out."
Garry is one of the hottest rising stars in the welterweight division. The Irishman made his pro debut in Cage Warriors and has built a perfect record, which includes stoppage wins in his last four fights.
Sweden's Akman is a UFC veteran who will aim to maintain his 100% finishing rate in his Cage Warriors debut. His calling cards are his heavy hands, but he also has a crafty grappling game.
Rostem has not fought since UFC 243 back in October of 2019.