Sadibou Sy (7-3) squared off with UFC veteran Caio Magalhães (10-6) for an opportunity to make it into the million dollar middleweight playoff tournament.  The Pancrase MMA fighter stopped the Brazilian at the 2:06 mark of the first round.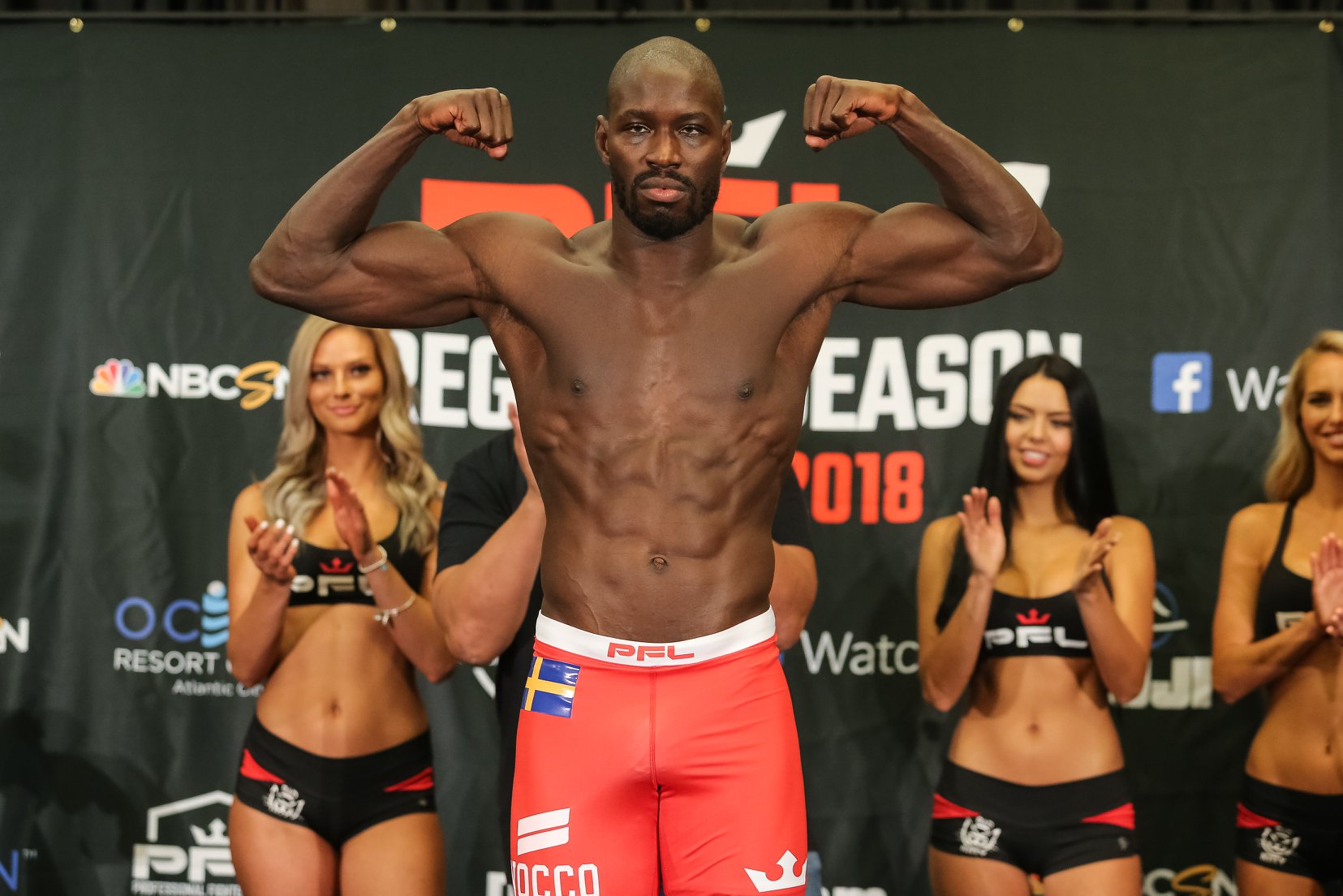 Kicks gave Sy the advantage early as his reach and speed were troubling Caio.  After a failed take-down, the Brazilian could not get out of the way of the aggressive Swede.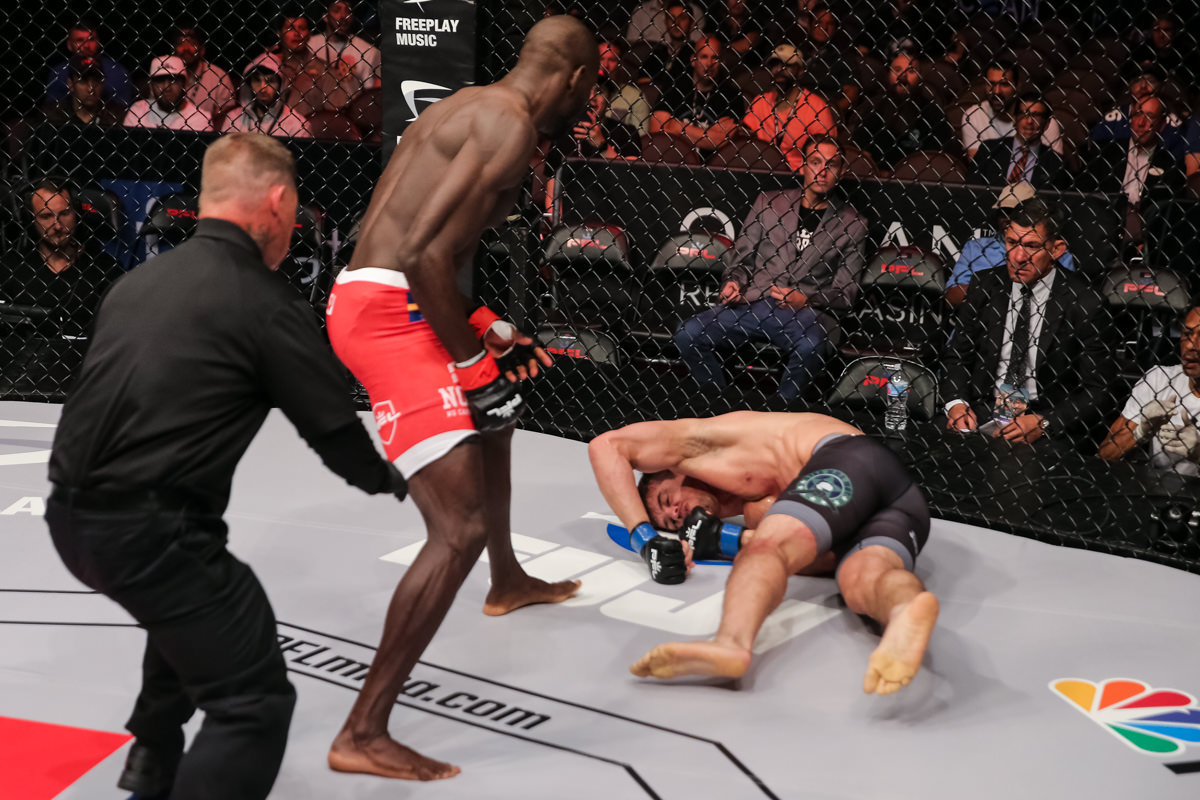 It was a question mark kick to the head that first rocked the Brazilian, then after a flurry, a right hand dropped Magalhaes to the mat where the referee jumped in.
The 6 points clinched one of eight playoff spots, and it will be a rematch of his PFL 3 fight against Bruno Santos next for the quarterfinal bout. "I knew six points would allow me to meet Bruno (Santos) inside the cage again. That's what I went for, same opponent, same city only this time we're getting a different outcome."
"Just like I planned." said Sy about his gameplan which was to switch stances, then look for a headkick when available.