Sweden's Sadibou Sy (12-6) defeated Carlos Leal (17-4) via unanimous decision at PFL 8 at the Motorpoint Arena in Cardiff, Wales. The semi-final win earns Sy a slot in the $1 million dollar fight next!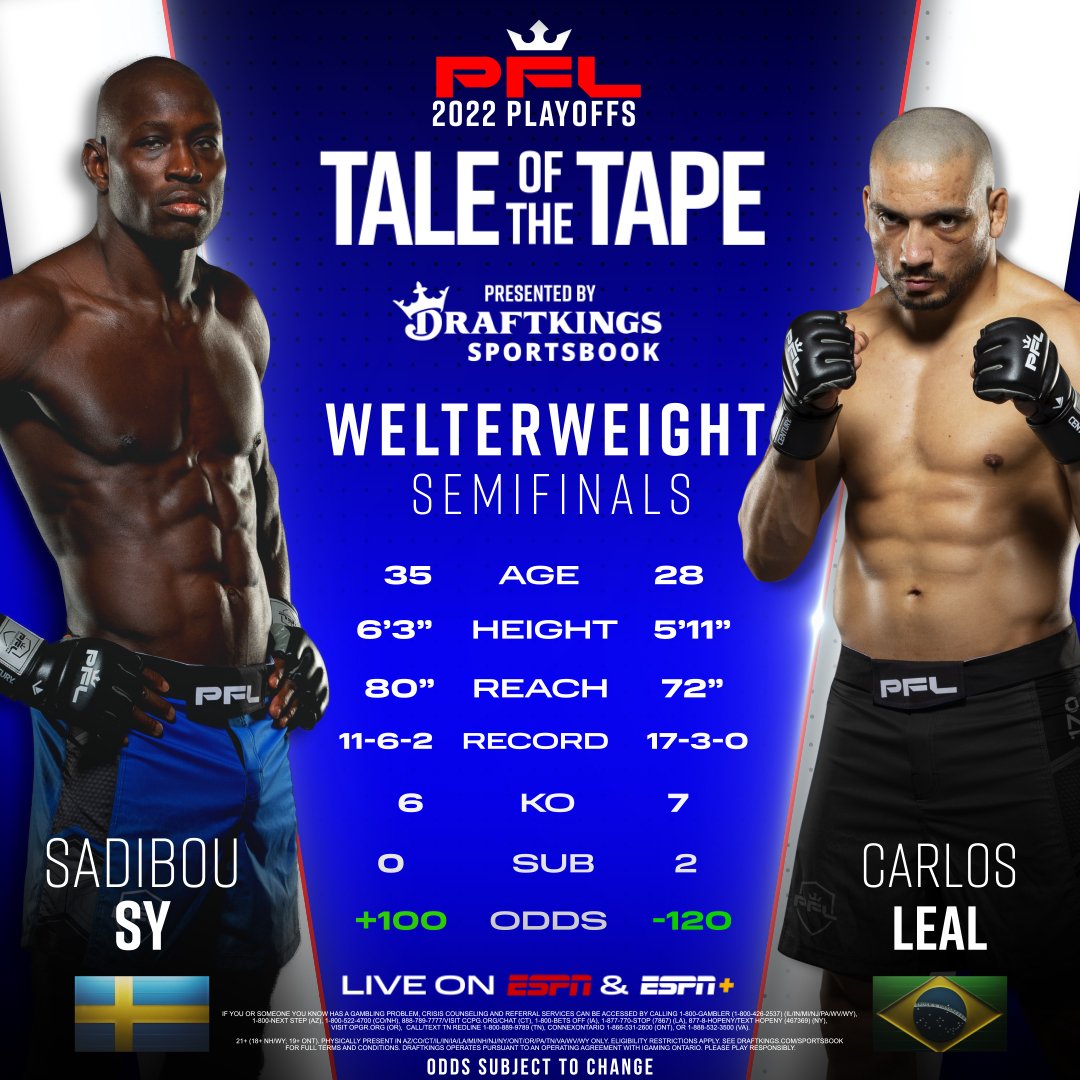 In the 2022 PFL Playoffs bout, the second seeded Sy faced the third seeded Leal, with a trip to the PFL World Championship on the line. The contest went the three round distance with Sy defeating Leal by unanimous decision, snapping Leal's 11 fight win streak.  Sy was quicker to the punch and mixed in kicks to win the first round on all score cards.  The second round was close with Leal moving forward and staying agressive, winning on 2 of the 3 scorecards.
You got spinning moves?
I have spinning moves.

Judges decision up next#PFLPlayoffs LIVE NOW
🇺🇸 ESPN & ESPN+
🌍 https://t.co/jPNvomkWj8 pic.twitter.com/W59juXYLNa

— PFL (@PFLMMA) August 13, 2022
Sy took a knee to the groin in the third round, and the referee deducted a point fo the illegal strike.  It was also a good round for the Swede where two of the three judges saw it in his favor.  Sadibou Sy finally got through the tournament and will fight in the PFL Championship with the 29-27, 29-27, 29-27 victory.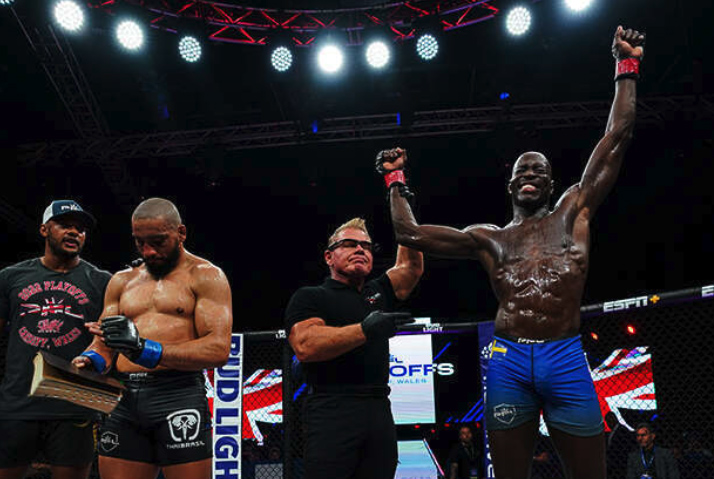 Competing in his fourth PFL Playoff semi-final, Sy earned his first trip to the PFL World Championship where he will face Dilano Taylor.  Taylor stepped in on short noticd to take out #1 seeded Rory MacDonald by KO in the first round.  They will face off at PFL 10 2022 on November 25th.
Also on the card, Swede Christian Stigenberg lost a very close decision against American Chris Mixan.  I thought Stigenberg clearly won 2 of the 3 rounds, but apparently only 1 of the 3 judges saw it that way.
Norway based Emran Sakhizaada showed a lot of skill and hard in his bout with heavy favorite Josh O-Connor, but eventually succumbed to a rear-naked choke in the 3rd round.