Suvi Salmimies (7-4-1) will face France's Zarah Fairn (4-2) at CAGE 40 on September 9 at the Helsinki Culture House. The promotion announced the matchup today.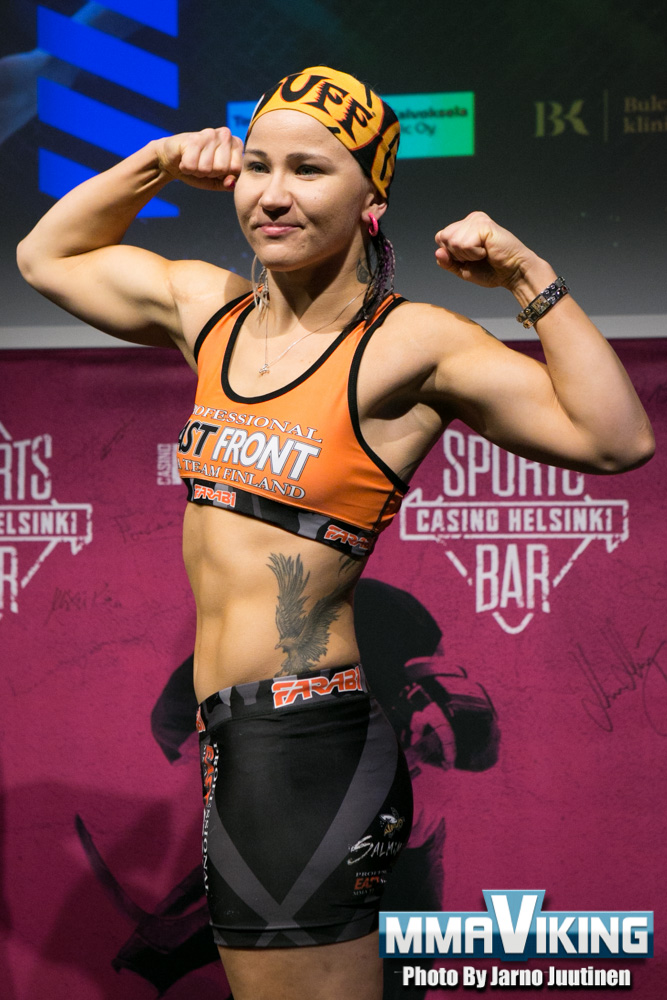 Suvi Salmimies has fought 12 times in the last 3 years piling up a record of 7 wins, 4 losses and 1 draw. Salmimies is now the most experienced of the active Finnish female pro MMA fighters. Last year, Salmimies moved up a weight class from flyweight to bantamweight and will now face Fairn that is dropping down to bantamweight from featherweight. The difference in size between the two fighters is drastic: Fairn is 13 cm taller and will also be probably much heavier on fight day. Fairn has won 4 of her 6 pro bouts. Three of the wins have come via knockout.
The two were set to face each other back at NFC Fight Night 2 in May, but the bout did not happen.  "Fairn is really tall and has long reach. I've prepared to fight her once before, but that time the fight didn't happen because of an injury. She has hard straight punches and at least one of her opponents had a really messed up face after a fight that went the distance. My style and approach against a opponent like Fairn is completely different. I am much better in movement, but I have to respect that long reach. I think that I am going to have to make the standup fighting ugly and aggressive in order to cover the distance" says the Finn.
"Welcome to Finland Zarah! I hope You stay healthy and don't get injured. Let's give each other a beating in the fight, but in good sportsmanship!"
Salmimies trains for the upcoming bout mainly in Finland's Kouvola and Pori. She has a skilled and heavy training partner at home as her boyfriend is the 92-kg BJJ World Championship silver medalist Jesse Urholin.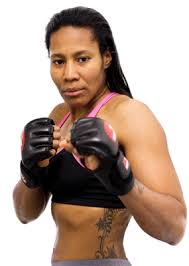 "I train so hard that my joints are about to burst. As the fight gets closer I change my training more towards pure MMA, but now there is still some time also for standup sparring and countless grappling rounds. For the most part the toughest drills we do with Jesse, so I get a lot of practice against a much heavier opponent. So when I fight an opponent much lighter than him it should feel easier" says Salmimies.
CAGE 40 main event features Finn Joni Salovaara versus Brazilian Victor "KIKO" Marinho.