Norwegian Simeon Thoresen will step back into the octagon for his second UFC bout. The Norwegian grappler will take on Seth Baczynski at today's UFC 152 : Jones vs. Belfort at Toronto's Air Canada Centre. See the Grin's fight on UFC's Facebook page at 1:00 Oslo/Stockhom / 2:00 Helsinki or see the results below.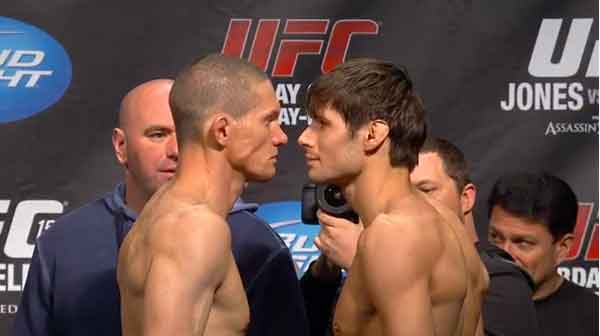 Live Results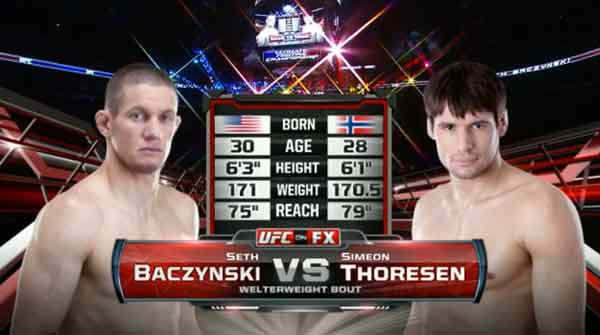 Thoresen walks into the cage, looking confident. He hugs Mohsen Bahari before going into the cage. Big John McCarthy is the referee for the match.
Round 1
The two standup for the first 30 seconds with little happening, just each fighter looking to land punches. Both fighters try some low kicks, and use their jabs.
Baczynski has a cut on his lip, and has landed a few punches. Helf-way through the round, and Thoresen is showing he is confortable keeping it on the feet. The grin is wearing gray shorts, with a Norwegian flag. Leg kick from Thoresen. An eye poke from Baczynski, but the Norwegian is OK. After a short break, the fight is back on.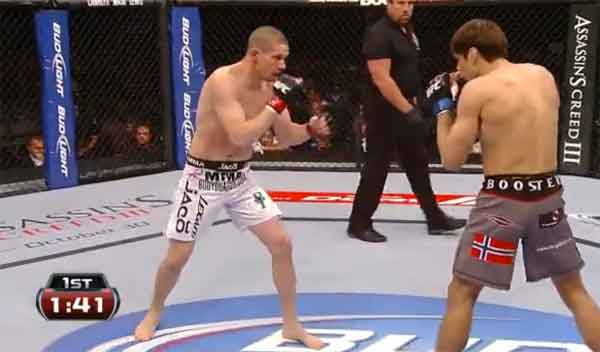 Thoresen goes for a kick, but Baczynski lands a huge punch to drop Thoresen. The fight is over, with a perfectly placed left hook sending Thoresen to the mat, with Big John McCarthy stepping in to save the fighter from any aditional damage.