In the main event of the evening Soren Bak faced hometown fighter Paddy Pimblett for the vacant lightweight belt. Bak won three in a row prior to this bout to set up the fight with the former featherweight champion, Pimblett. The Dane survived a rear-naked choke in the first round, then took over the fight landing big punches and getting on top for dominant ground and pound. Get your play-by-play from Liverpool here.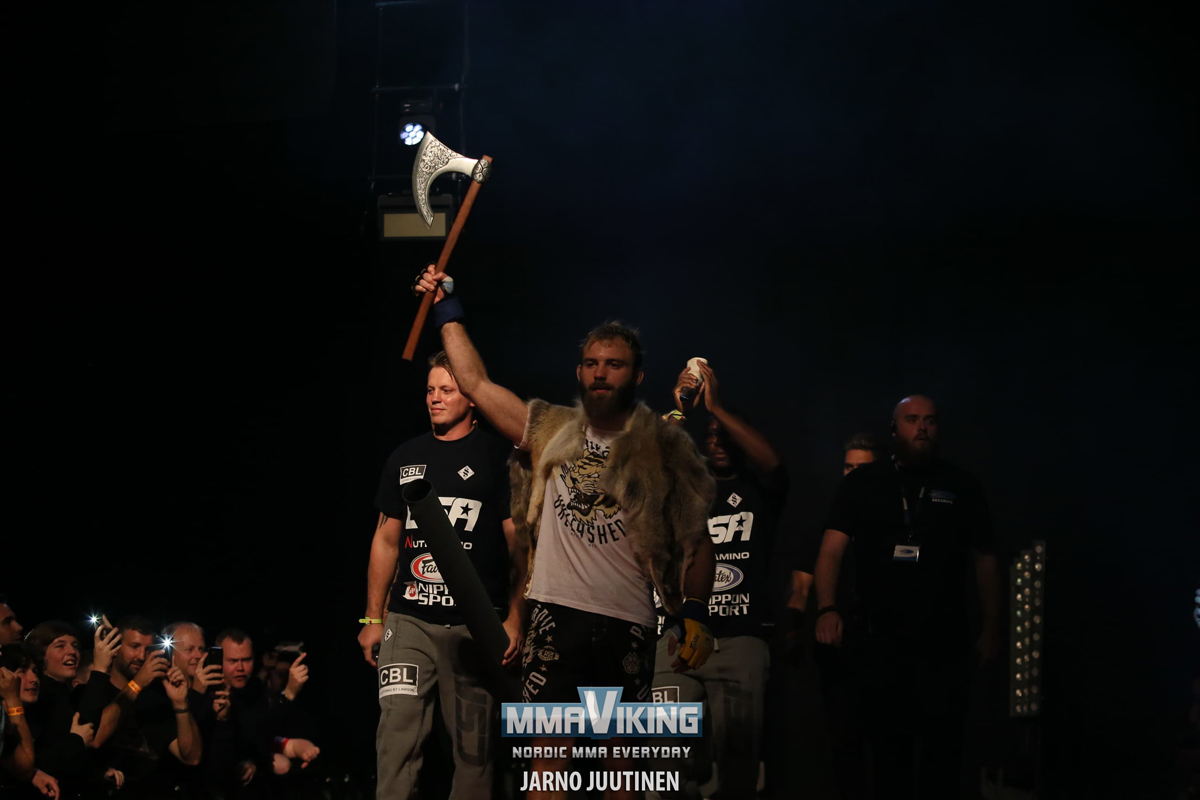 Round 1
Bak came out early and got better of the striking, hurting Pimblett early. Pimblett recovered and landed a takedown. He then proceeded to take the back of Bak and sink a rear-naked choke. The choke was deep but Bak held on and broke free. Pimblett maintained the position, landed some strikes and hunted the submission but was unable to get the finish.
Round 2
Both men came out striking in the second round. Pimblett landed some good shots early but it was Bak who was on the front foot for most of the round. He hurt Pimblett with some strikes and stuffed a very good takedown from the Liverpudlian too.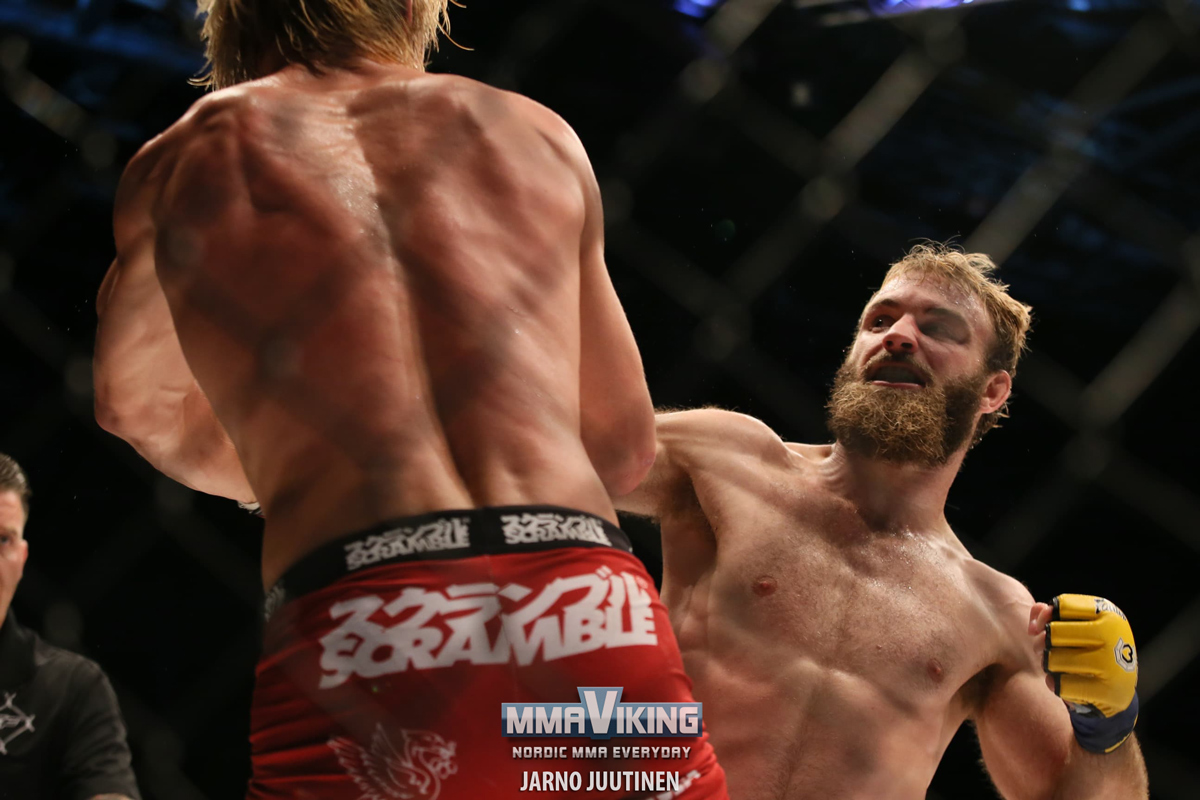 Round 3
Pimblett threw a switch kick early but Bak continued to walk him down. Bak continued to show some exceptional boxing before successfully defending a takedown and getting himself in a dominant position. Bak maintained a dominant position on the back of Pimblett and landed strikes until the end of the round.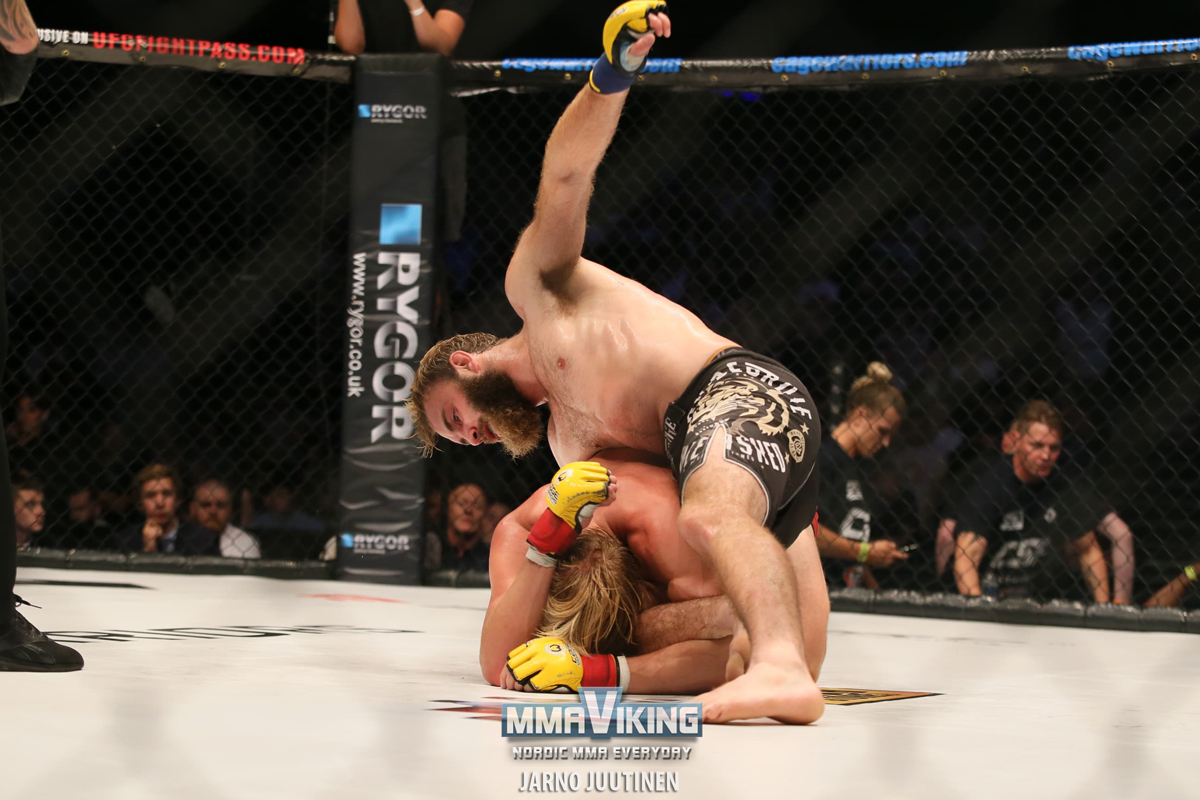 Round 4
Bak worked on chopping the legs of Pimblett to start the round before catching him with a flurry of punches and pushed him back against the fence. After a stalemate in the positions Marc Goddard separated the two and Bak went back to work on the legs, mixing in some punches well. Pimblett's confidence was increasing as he began to land some solid strikes, only for Bak to take it to the mat and take his back. With over a minute left in the round Bak got into full mount only to be reversed by Pimblett who threatened with a triangle, but was unsuccessful. Pimblett attempted to get a leg lock near the end of the round but was unable to get it fully in and the round came to an end.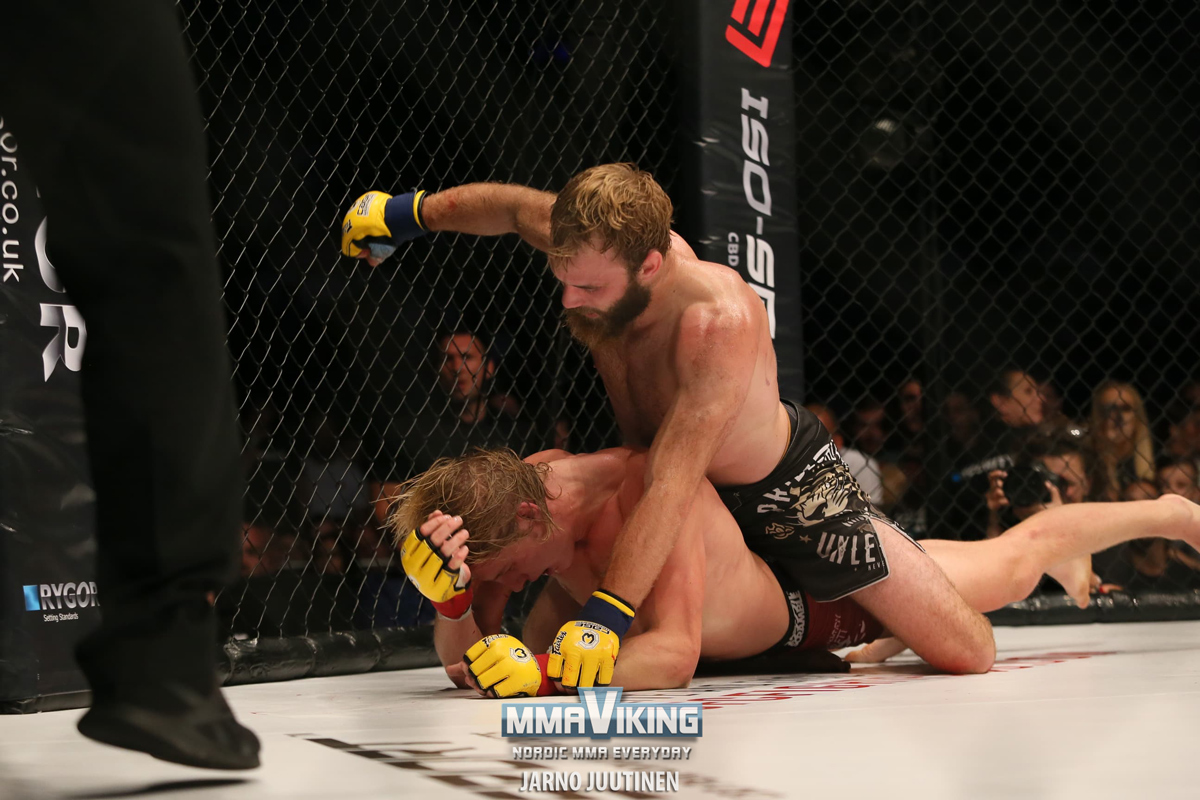 Round 5
Round 5 was primarily both men trading punches at the beginning of the round, both men landed but it was Bak who looked to have landed the more powerful punches. Midway through the round Bak had Paddy up against the fence only to take him to the mat. Pimblett looked to have a leg lock locked in but was unable to finish and Bak broke free and took the back of Pimblett. The bout ended with Bak in full mount raining down punches in pursuit of a finish.
And your winner by unanimous decision (48-44, 48-45, 48-46), Soren Bak.