Arguably the biggest European event of 2018 so far is taking place this weekend in Liverpool as Cage Warriors return to the Echo arena. Hometown hero Paddy Pimblett (14-2) will take on Denmark's Soren Bak (11-1) in the main event for the Lightweight belt. "The fight will be a true test of the best in Europe, my tighter and controlling style will win out over Paddy's wild flying moves." says the CSA.dk fighter to MMA Viking.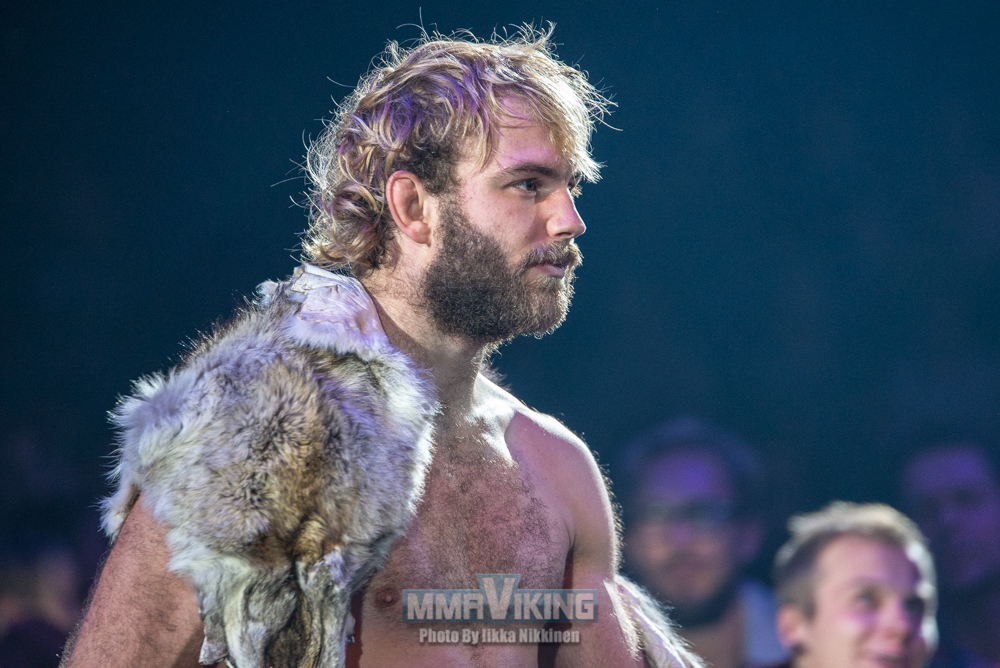 Pimblett is the former Featherweight champion and has recently moved up to Lightweight. "The True Viking" is undefeated in Cage Warriors, winning 3 consecutive fights under the promotion.
Despite fighting in front of an away crowd, Bak thinks it will be his opponent that will be under the most pressure come fight night at Cage Warriors 96. "The pressure is going to be on Paddy's shoulders, I'll just do my thing."
"I'm expecting the Liverpool crowd to be loud AF."
Both fighters have been constantly back and forth with little jabs. Bak has been very laid back about it all, not seeming in any way agitated by any remarks made. Although he does think it may be getting to Paddy, Bak doesn't think it matters in the slightest.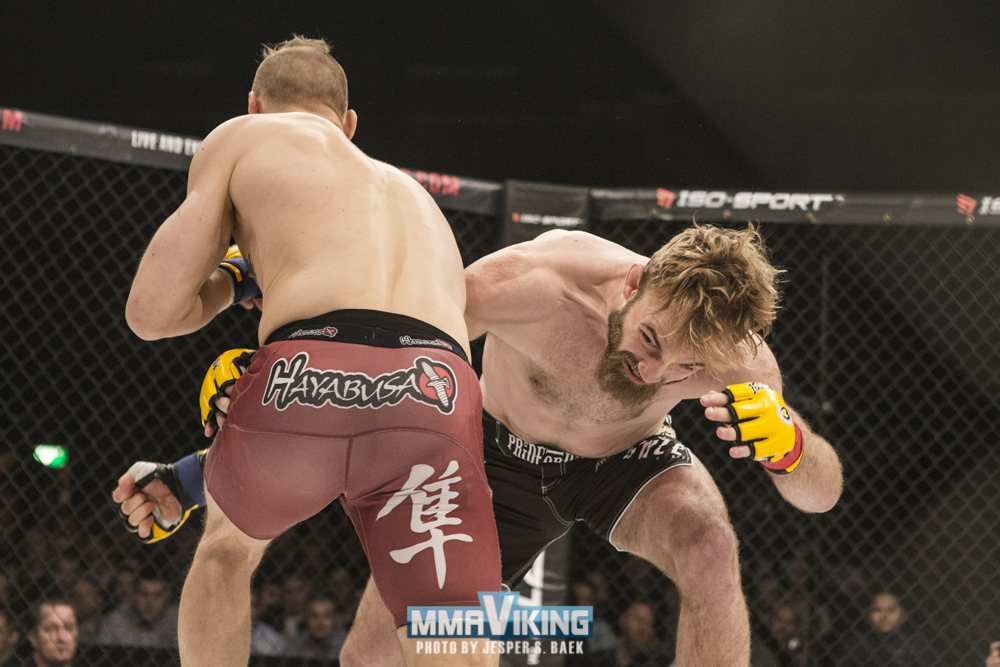 "It seems like it might have gotten to him. it doesn't really matter – my elbows, they will get to him!"
After carrying in an axe for a promo shoot, "The Baddy" was in awe when he found out it was real and not plastic. Pimblett went on to mention how Bak is going to need to bring that axe in if he's going to in the fight. "Well I think Paddy's in for a lot of nasty surprises if he actually believes what he is saying: 'he's better than me everywhere and I'm going to gas because I cut weight."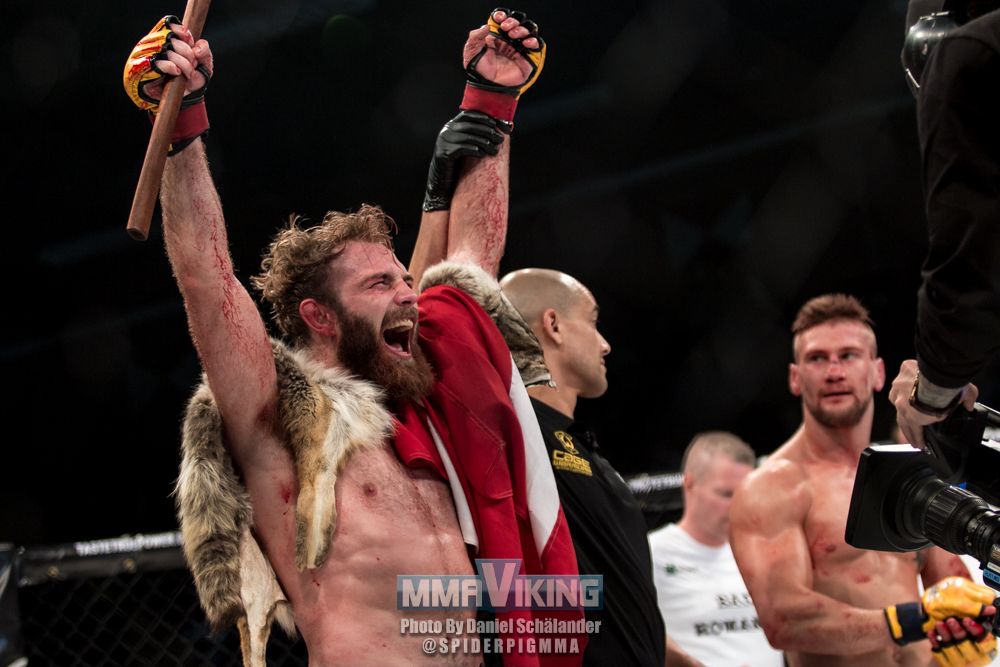 "He is going to feel the pressure of an actual lightweight, it'll be nothing like him who is just a featherfight, tired of doing the work."
With a world title in sight, and knowing Cage Warriors' relationship with the UFC, it would be silly to rule out the possibility of an instant call-up to the promotion with a win over Pimblett in Liverpool. Knowing this is what could await him Bak touched on his desire to reach the UFC.
"UFC is my ultimate goal, so I hope they'll keep an eye out for this fight."
Bak is won't be the only Nordic fighter to grace this card as Nicolas Dalby (14-3-1) and Aleksi Mäntykivi (11-4) both join him in the Liverpool. Merseyside is known for having being invaded by Vikings before and Bak believes it will be disappointment for locals once again on Saturday.
"When the Nordic countries send proper Vikings on a raid, it's a long and sad night for the locals."