Andreas Ståhl is making his much anticipated return to action at Vision FC 5 on December 1st in Stockholm. The news was reported today by Swedish website norran.se that MMA Viking's "Prospect of the Year" for 2011 will enter the cage again.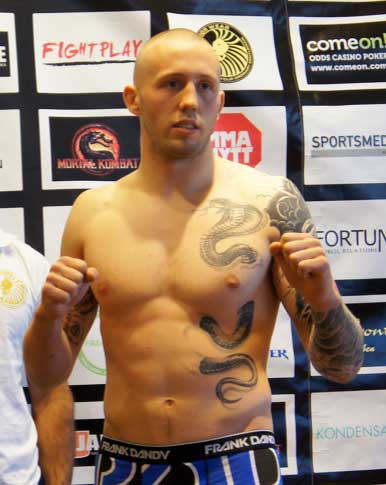 The RenYi FightCamp fighter was on a roll in 2011, picking up four victories. He ran his pro MMA record to 7 wins and no losses, before hurting his knee at the end of last year which required surgery.
Ståhl told MMA Viking in the early summer that his rehab was hoping for a Fall return, as "Rehab has gone really well". It seems the spotlight will now be on the "Supershow" in Stockholm this winter.
"Feels incredibly nice. I really longed for this." says the welterweight fighter who will return to action after a year outside of competition.
His manager Manos Terzitane, also reveals that, Frodi Hansen will be the Swede's opponent. The Dane Hansen is 7 and 5, losing his last in Denmark at Cage Fight Live 2 last November.
Umeå's RenYi FightCamp fans will also be happy to hear that David Häggström is reported to be on the card, and will defend his belt against Artemij Sitenkov.
Häggström is another bright prospect that has a 6 win, 1 loss, and 1 draw record. He has won two consecutive bouts since dropping his first fight to Dino Gambatesa back in July of 2011.
Sitenkov is from Lithuania and holds a 14 win and 8 loss record.