MMA Viking's selected Andreas Ståhl (7 wins & 0 losses) as the 2011 "Prospect of the Year" based on his improving skills and his run of four victories and no losses last year.  However, the Swedish welterweight had surgery to repair an injured knee and has been sidelined.  MMA Viking checks in with the 23 year old to get an update on his rehab and fighting plans.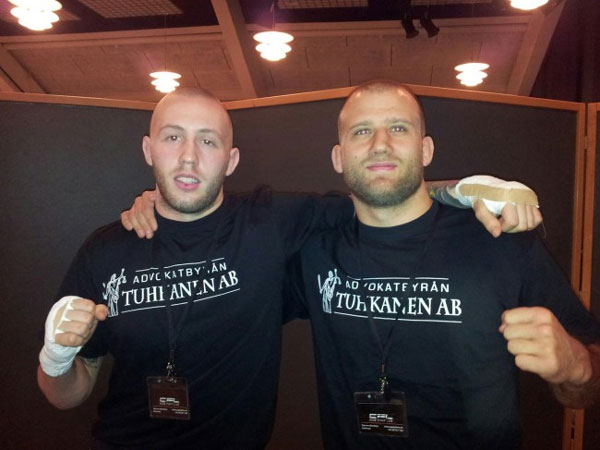 Interview
MMA Viking : Tell us about your injury, and when it happened.
Ståhl: I injured myself in December.  I ripped the outer ligament of the knee. They operated on me December 23.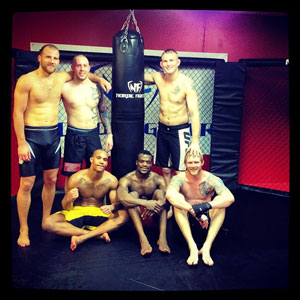 MMA Viking : How is rehab going?
Ståhl : I have been doing rehab since the operation.  Rehab has gone really well. Now I have begun to wrestle again, so it feels really good. I think in one month I can spar in full.
MMA Viking : You were seen in camp with Alexander Gustafsson, who was getting ready for his UFC main event bout.  Tell us about your training there.
Ståhl : Yeah I was at training camp with Alex in Arboga, but then I trained mostly boxing. I worked a lot of pads with Coach Andreas.
MMA Viking : Are you having conversations with any promotions?
Ståhl : I do not have any contact with any organization.
MMA Viking : When will we see you back on the cage?
Ståhl : My goal is first and foremost to be whole again, then I will get a match this Fall.  I am starting to get really eager to fight.
Andreas Ståhl vs Johan Vänttinen at Superior Challenge 7
MMA Viking looks forward to tracking the progress of one of Nordic's brightest prospects. Stay tuned for the welterweights return.