Iceland's Sunna Davidsdottir (3-0) faced the previously undefeated American Kelly D'Angelo (2-1) at the historic Scottish Rite Temple in Kansas City. Below is live play-by-play of the Invicta FC 24 action.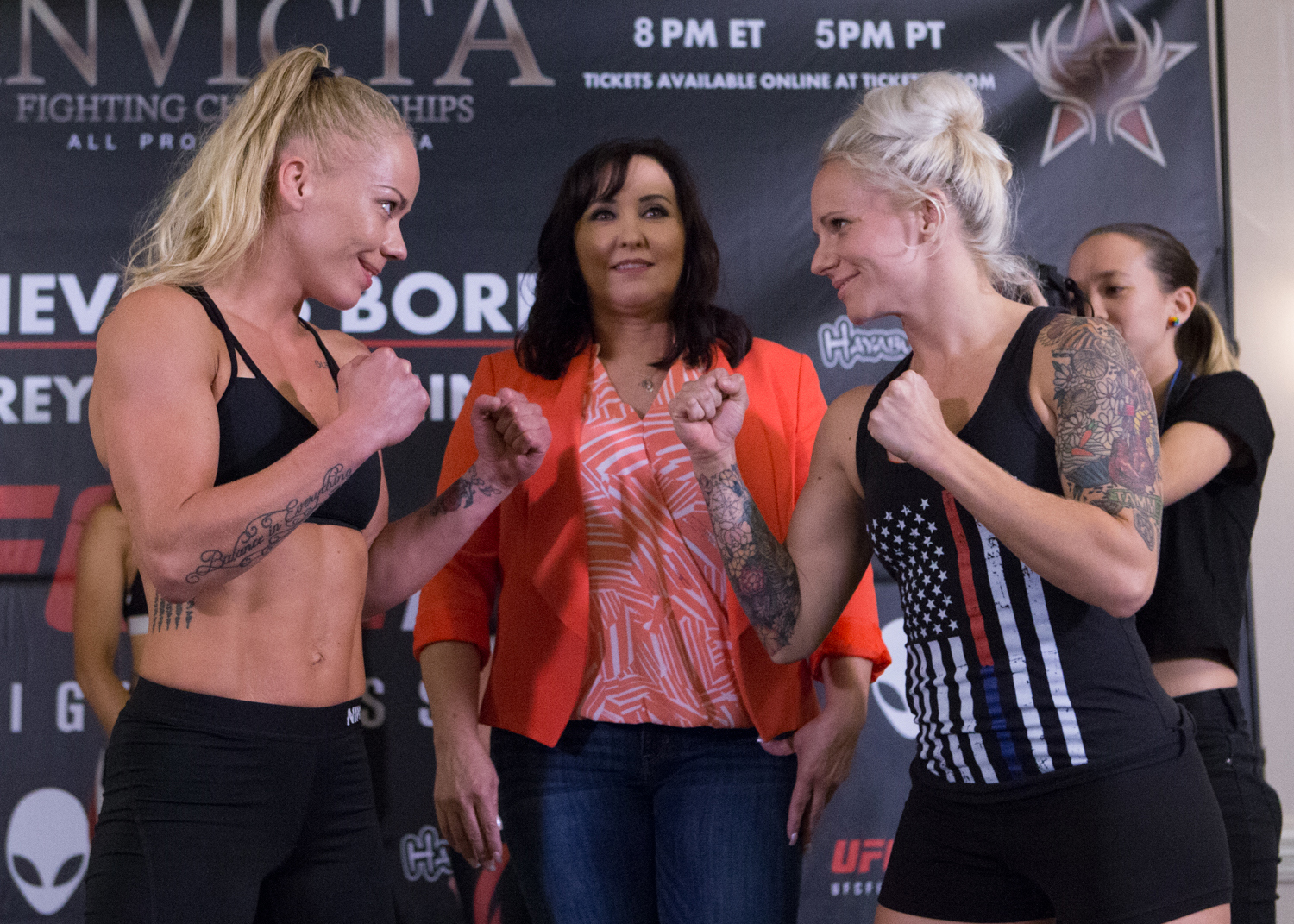 Live Results
Round 1: Both women trade strikes early on, with D'Angelo landing some big strikes, cutting Davidsdottir. The unbeaten Icelandic strawweight then began to utilise her clinch and press D'Angelo up against the cage before securing the takedown to probably sway the round towards her favour.
Up next! Strawweight Sunna Davidsdóttir welcomes full-time firefighter Kelly D'Angelo to the Invicta cage! #InvictaFC24 pic.twitter.com/fpM14Zuij1

— Invicta FC (@InvictaFights) July 16, 2017
Round 2: Again, both women began the round trading hard strikes before Davidsdottir shot for a perfectly timed takedown after forty-five seconds. D'Angelo struggled to get back to her feet and when she did, Davidsdottir took her straight back down and controlled the round on the ground, landing some strikes in the process.
Round 3: D'Angelo began the round aggressively, putting Davidsdottir on the back foot with the Icelander beginning the breathe heavily. The Mjolnir-based straw weight then landed a perfectly timed right hand before again utilising her clinch to press the American back against the cage. Davidsdottir then secured the takedown with a perfectly timed takedown caught D'Angelo off balance and took her to the ground, with Davidsdottir ending the fight on top.
Result: Sunna Davidsdottir def. Kelly D'Angelo via unanimous decision (30-26, 30-27, 20-27)
#InvictaFC24 Results: Sunna Rannveig Davíðsdóttir def. Kelly D'Angelo by unanimous decision (30-26, 30-27, 30-27)

— Invicta FC (@InvictaFights) July 16, 2017