Superior Challenge is back this Saturday and there are some gem matchups on the card to look forward to as a host of familiar faces come back to battle, some pro debuts, and an unlikely headliner. While some of the main fighters are facing less known competition, up-and-coming fighters are facing tough competition, and local Michel Ersoy tries to breakout with a win over an established UFC and Bellator vet Diego Nunes in the Superior Challenge 16 main event.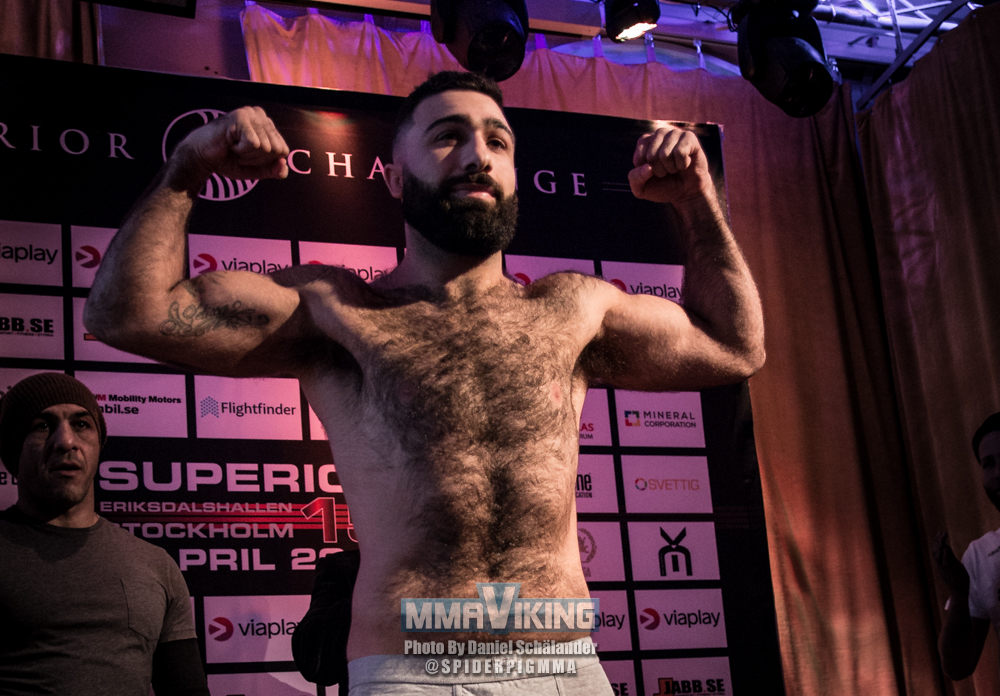 To start the card off the Superior Challenge 16 event are two middleweight prospects will go to war. Gard Olve Sagen (1-0) a silver medalist at the IMMAF World Championships in 2014 and Rostem Akman (1-0) bronze medalist at the 2016 IMMAF World Championships had very successful amateur careers, and they each impressed in their pro debuts. They were set to do battle at Superior Challenge 15 before the MMA Trondheim fighter pulled out due to injury.
Swedish fighters Gabriella Ringblom (0-0), a 2016 IMMAF World Champion, and Malin Hermansson (0-0) will be making their professional debuts when they battle each other in the prelims. Although this is the first professional fight for each of them, Ringblom had a very successful amateur career, while Hermansson has a decorated boxing background. This fight takes place in the flyweight division.
Next, we move to a fight in the lightweight division. Sweden's Arman Popal (2-1) has won his last two fights by KO/TKO. He'll look to keep the streak going when he takes on France's Jonathan Ramon (8-10), who is coming off a KO victory.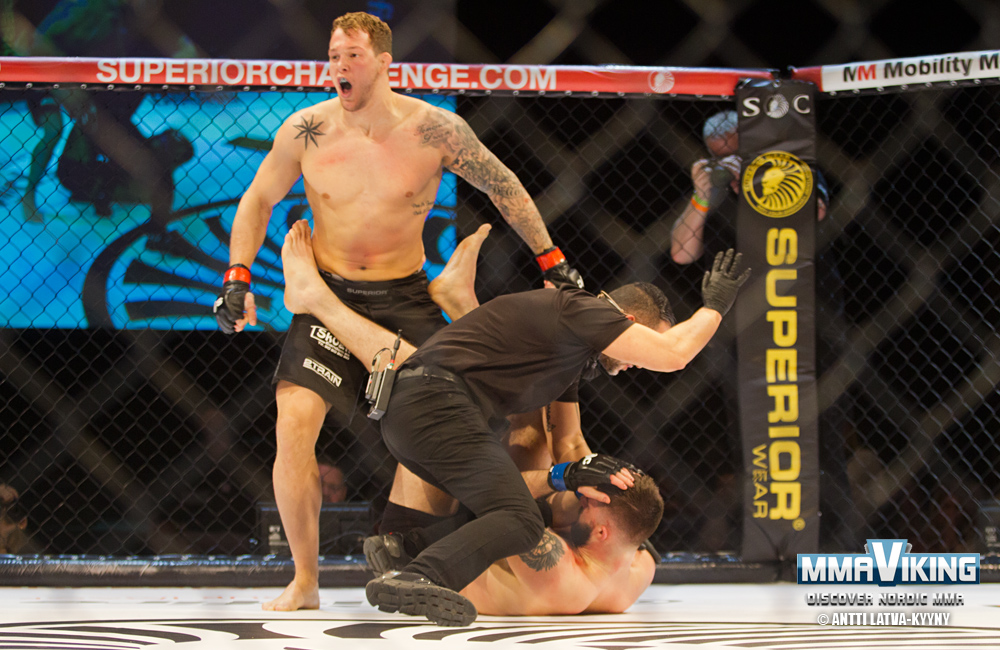 Marthin Hamlet Nielsen (1-0) plans on making it to the UFC. The Norwegian light heavyweight has strong wrestling credentials, though he won his first fight by one-punch KO. He expects to finish his opponent Hassen Rahat (2-1), who is fighting out of France and is known for his striking.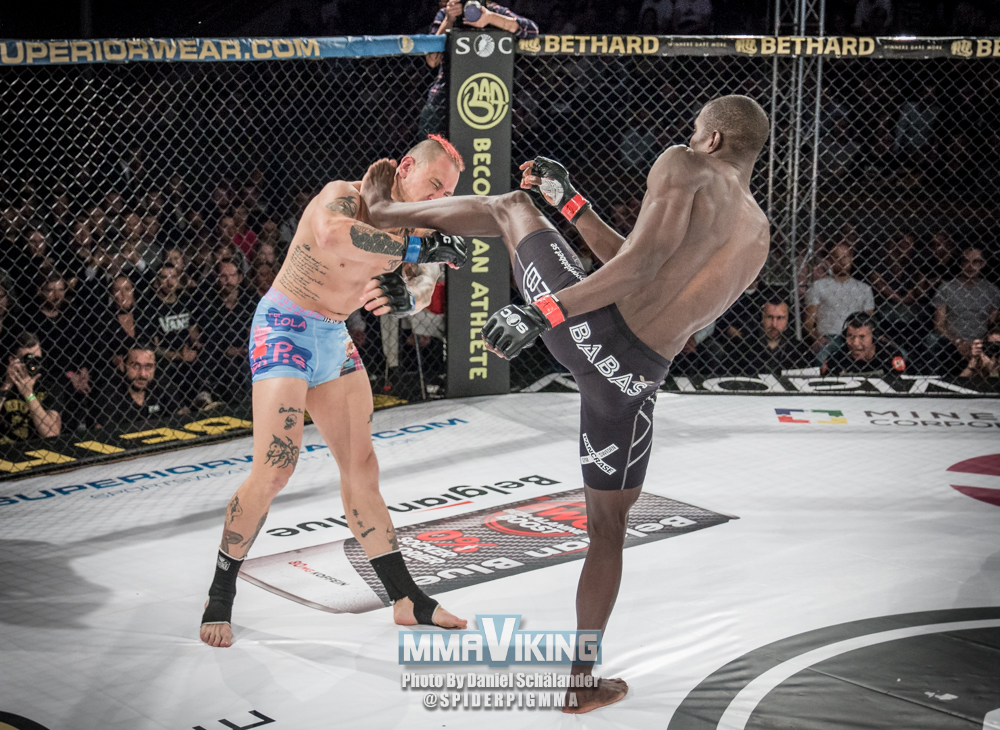 To wrap up the undercard, Pancrase Gym's own Sadibou Sy (5-2) is matched against the experienced Greek fighter Nikos Sokolis (12-5). Sy has the momentum on his side, winning his last fight by a clean head kick KO at Superior Challenge 14. On the other hand, Sokolis will look to get back to his winning ways after losing his last three contests.
The main card begins with an exciting bantamweight matchup between Swede Martin Akhtar (9-5, 1 NC) and France's Samir Faiddine (9-3). Akhtar always brings the action — all nine of his wins have come by finish, with six KO/TKOs and three submissions. Meanwhile, Faiddine has won seven of his last eight fights.
In the lightweight division, Sweden's Simon Sköld (7-5) hopes to make it six wins in a row when he faces Norway's Kim Thinghaugen (5-4). The Swede is the favorite going into this one, but Thinghaugen believes that he'll be able to nullify Sköld's grappling and take control of the fight.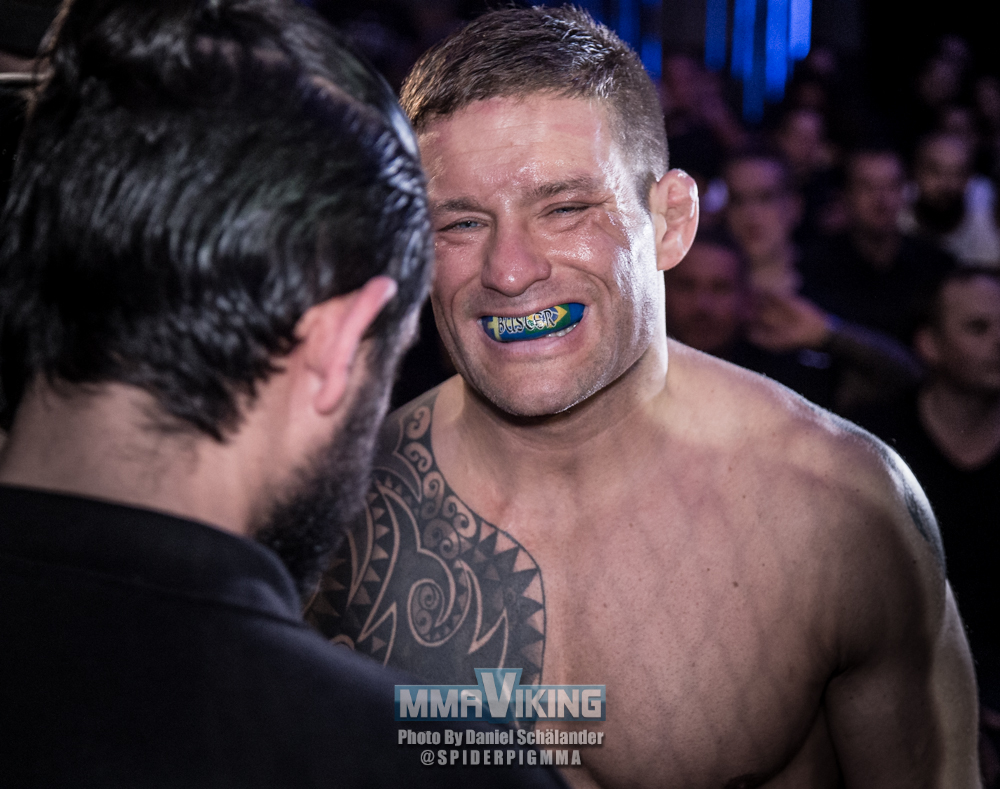 In the first co-main event, current welterweight champion David Bielkheden (24-12) and UFC and Pride veteran will attempt to defend his belt against Croatia's Anton Radman (14-8). Bielkheden has been on a tear as of late, and is currently riding a seven fight win-streak. Radman, who is a submission specialist with ten submission victories under his belt is on a two fighting losing streak.
Before the main event kicks off, former UFC fighter Papy Abedi (10-4) takes on Côte d'Ivoire's Cheick Kone (17-8). The UFC veteran fights out of Stockholm. He fought for the middleweight title at Superior Challenge 15, but lost the fight via KO. The Judo expert will look to rebound against Kone, who has eight KO/TKOs victories on his resume.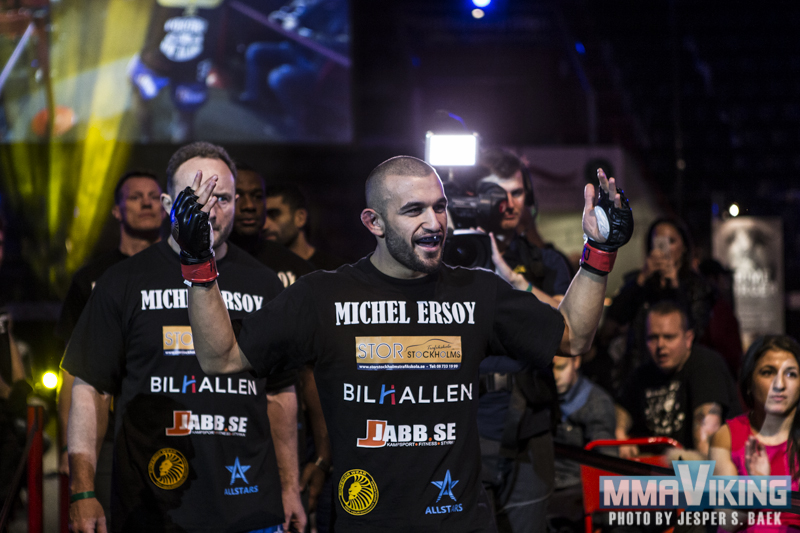 Michel Ersoy (6-3) is an unlikely headliner above the UFC veterans, but it is deserved as he gets a big step up to challenge featherweight champion Diego Nunes (20-7). The Brazilian Nunes formerly fought in both the UFC and Bellator, and stopped Norwegian legend Joachim Hansen in 2014 to capture the belt. While Ersoy does not have nearly as much experience, he is only 27 years old, and is coming off an impressive submission victory at Superior Challenge 14 over Fabien Gallinaro. The Allstars Training Center fighter has won his last six out of seven bouts.