Norwegian Marthin Hamlet (6-1) will make his PFL debut on the PFL 2021 #2 on April 29th in Atlantic City, New Jersey.  The former Cage Warriors title challenger will take his step toward a million dollars for winning the Professional Fighters League Light Heavyweight Division tournament.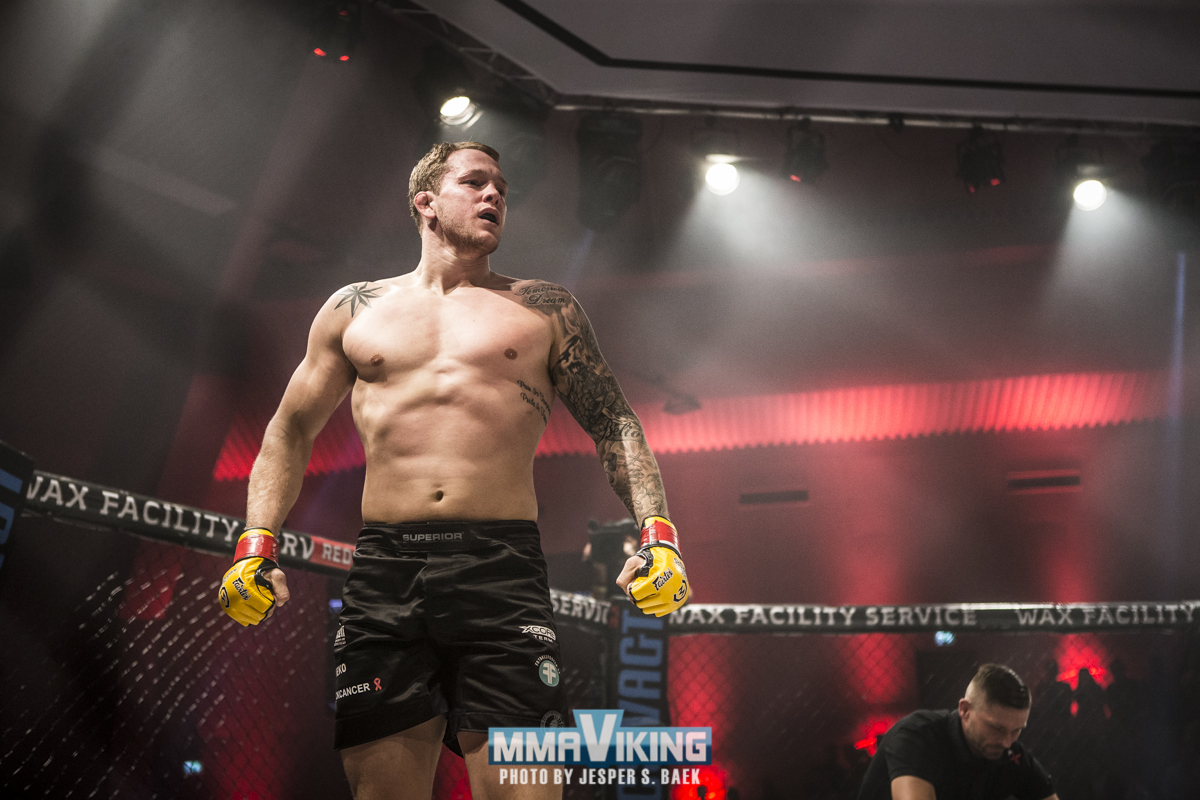 "We're getting the work done. In the beginning of the pandemic the Restrictions didn't make it easy but now I'm training as normal." says the 29-year old to MMA Viking that is in a country hit hard by COVID lockdown restrictions.
In a selection that includes former PFL fighters and a majority of UFC vets, Marthin will be looking to make a name for himself.  The decorated wrestler has dominated his competition, with 6 impressive wins and his only loss to kick-boxer Modestas Bukauskas (7-2) for the Cage Warriors LHW title at Cage Warriors "Night of the Champions" 106 in London, England.
With COVID pushing back his PFL debut a year, it has given Hamlet time to prepare.
"I have been focusing a lot on the technical work. I know I have improved everything. I have also changed my diet and stuff like that to collect more % to become better. I'm absolutely the best version of me I ever been."
Dan Spohn (18-7) will be Hamlet's opposition, a long time PFL fighter that has already experience in the 2018 and 2019 PFL season.  "I like the matchup. He's a veteran with a lot of experience. Been in the big organisations and it will be a good test for me. I can't see myself losing to him. I can see my self showing a whole new game that will impress the fans and pick up a great dominant win and move on to the next fight."
"My chances to win the PFL title and the million dollar is huge. I know what I'm capable of. My journey starts April 29."