Finn Maiju Suotama (8-6) lost to Lucie Pudilová (11-6-0) in Brno, Czech Republic at Oktagon 22 in a short notice matchup in the co-main event..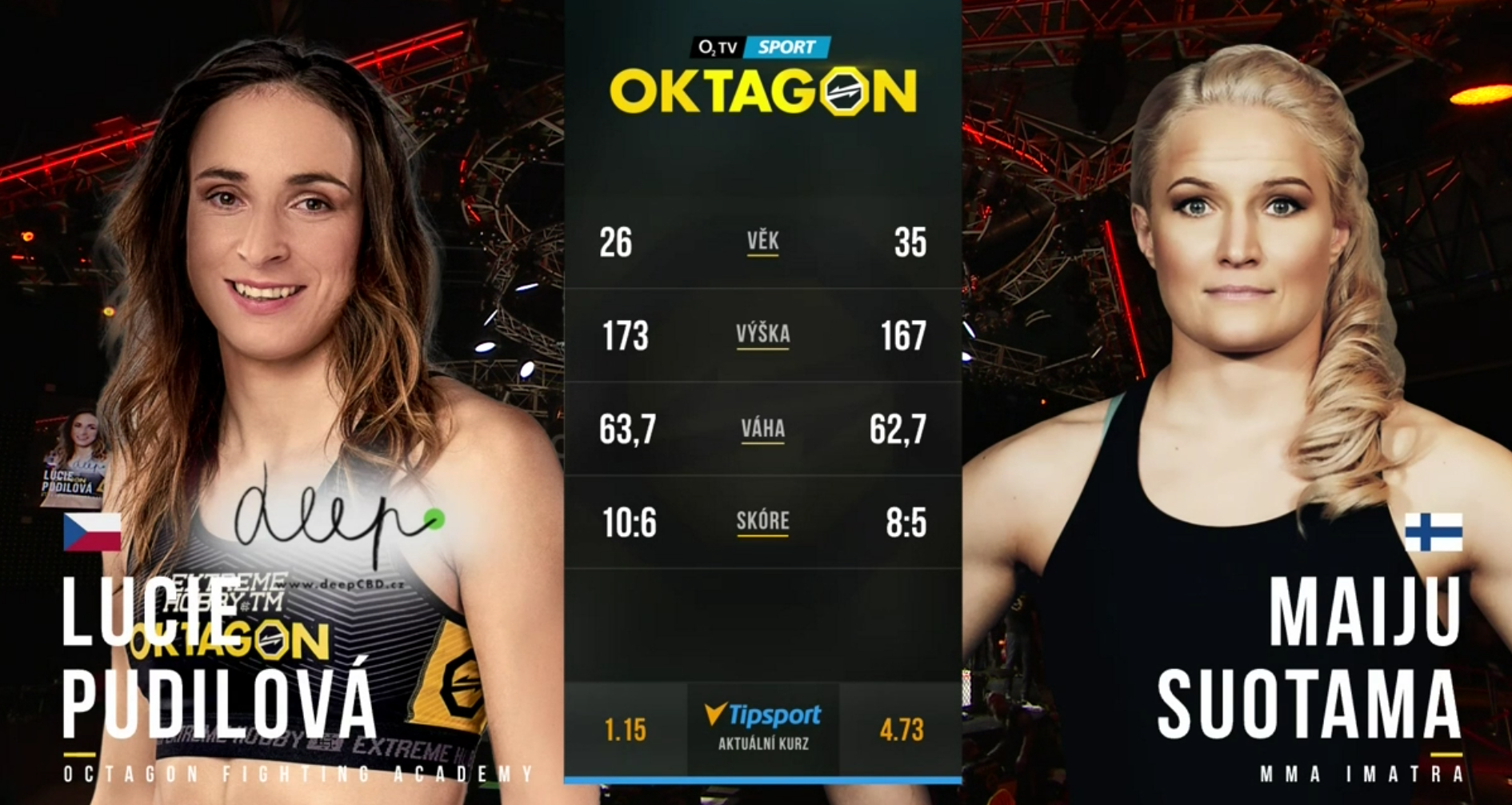 Suotama was in on a double-leg take-down and finished it to start the fight.  Pudilová pushes herself against the cage, but Maiju is tight and locks up the legs for a bit, until Lucie is able to escape.  At every opportunity the local fighter tries to throw elbows at the head, and she is landing them. 
Another take-down, but again… the Finn is taking elbows to the face as she grapples for position.  Just an insane barrage of elbows to the head of Maiju.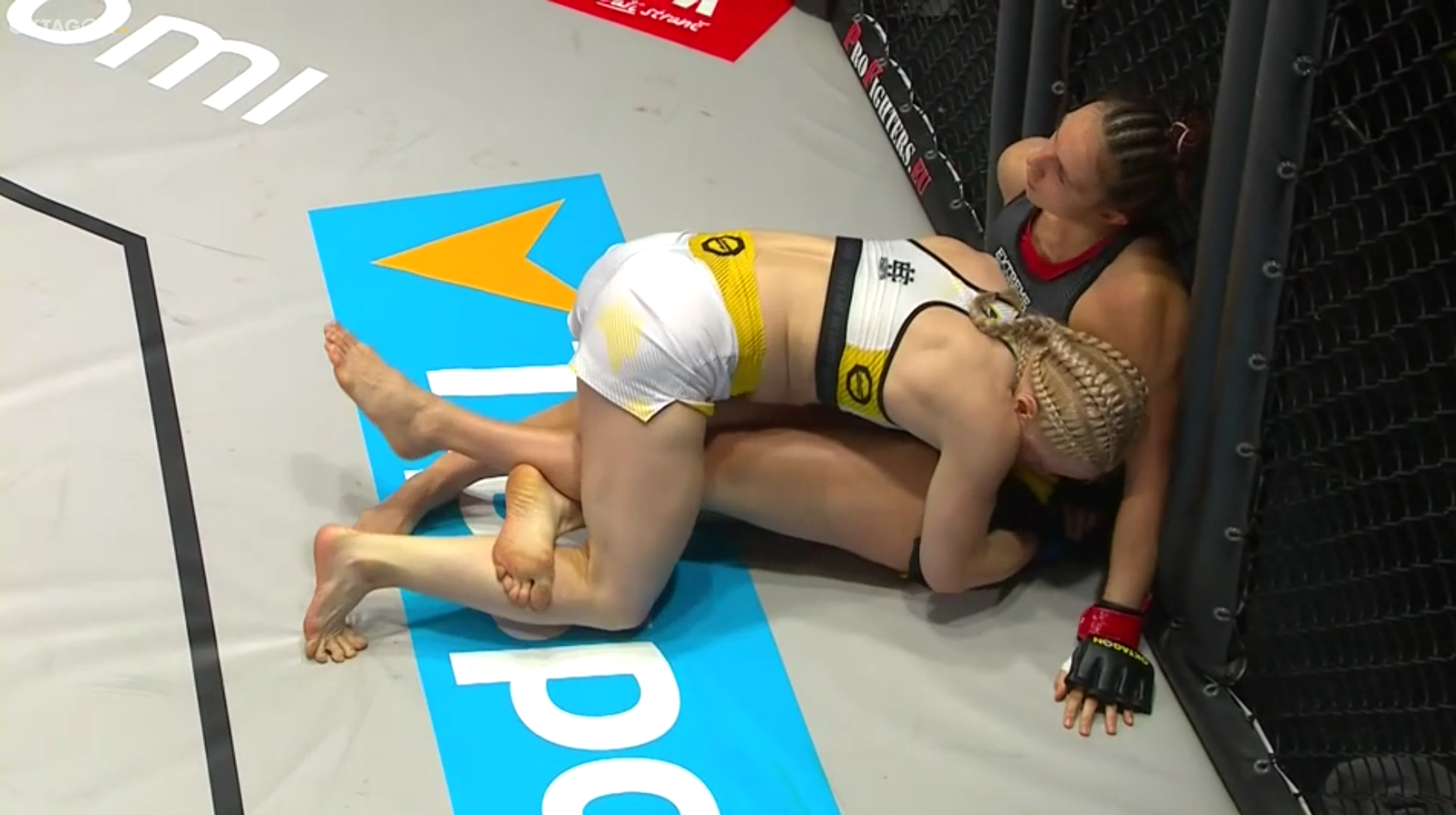 Maiju is looking to strike in the second round round, but the longer striker is landing. Half way through the round it is the Finn trying to get a take-down, but it is easily defended. The left hand of Lucie has snap, and she starts to land left-right combinations. Tough round for the MMA Imatra fighter that walks back to the corner with cuts on her face.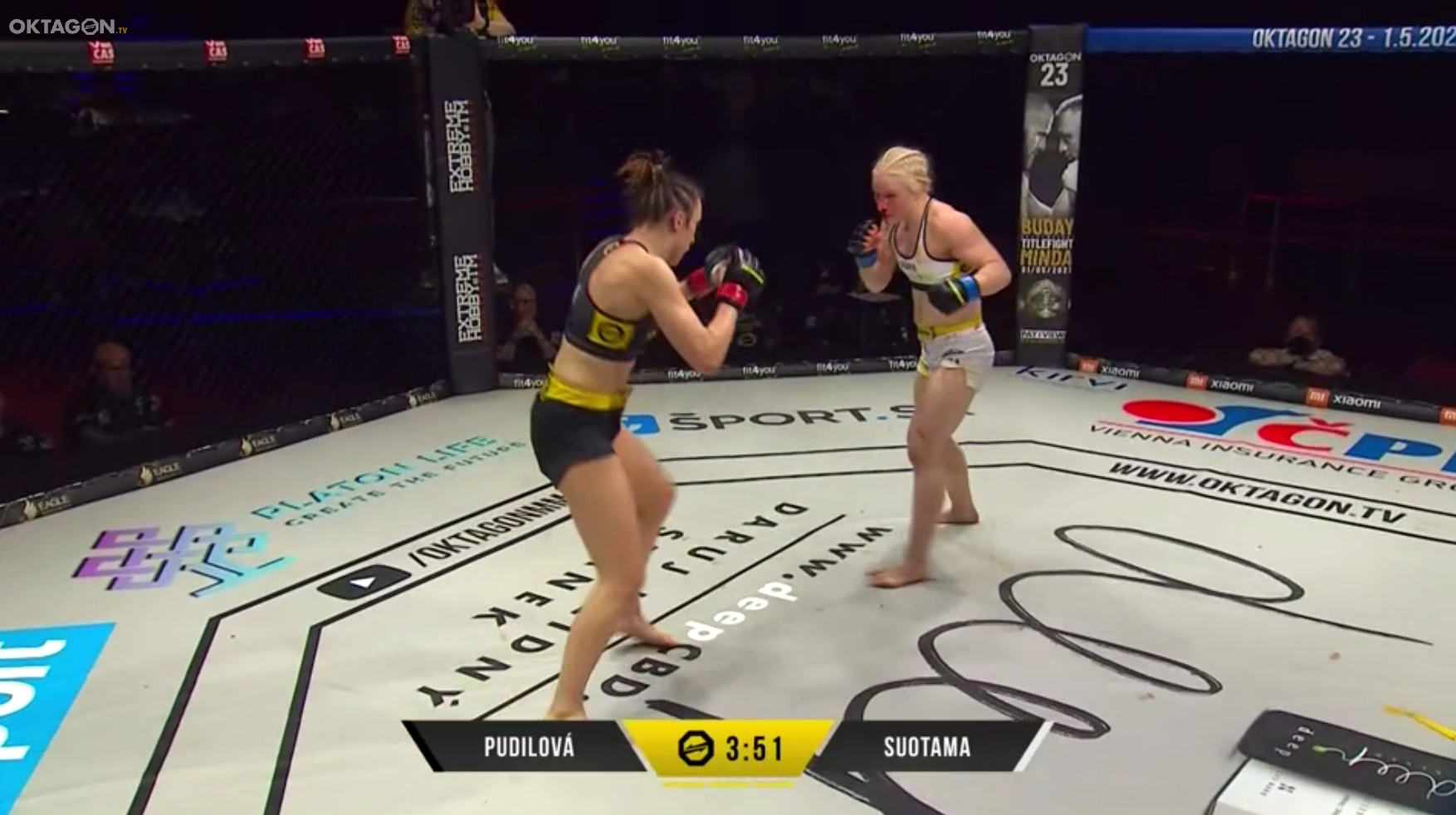 Pudilová picking up the pace, landing more punches, then a solid left kick. Maiju tried for a take-down, but nothing there. Suotama is trying to move forward to land a game-changing strike, but Lucie is quick. Real guts from Suotama that continues to push forward as she is bloodied and being beat to the shot. One last take-down attempt, but defended with elbows then some big right hands from the UFC vet that controlled much of the fight.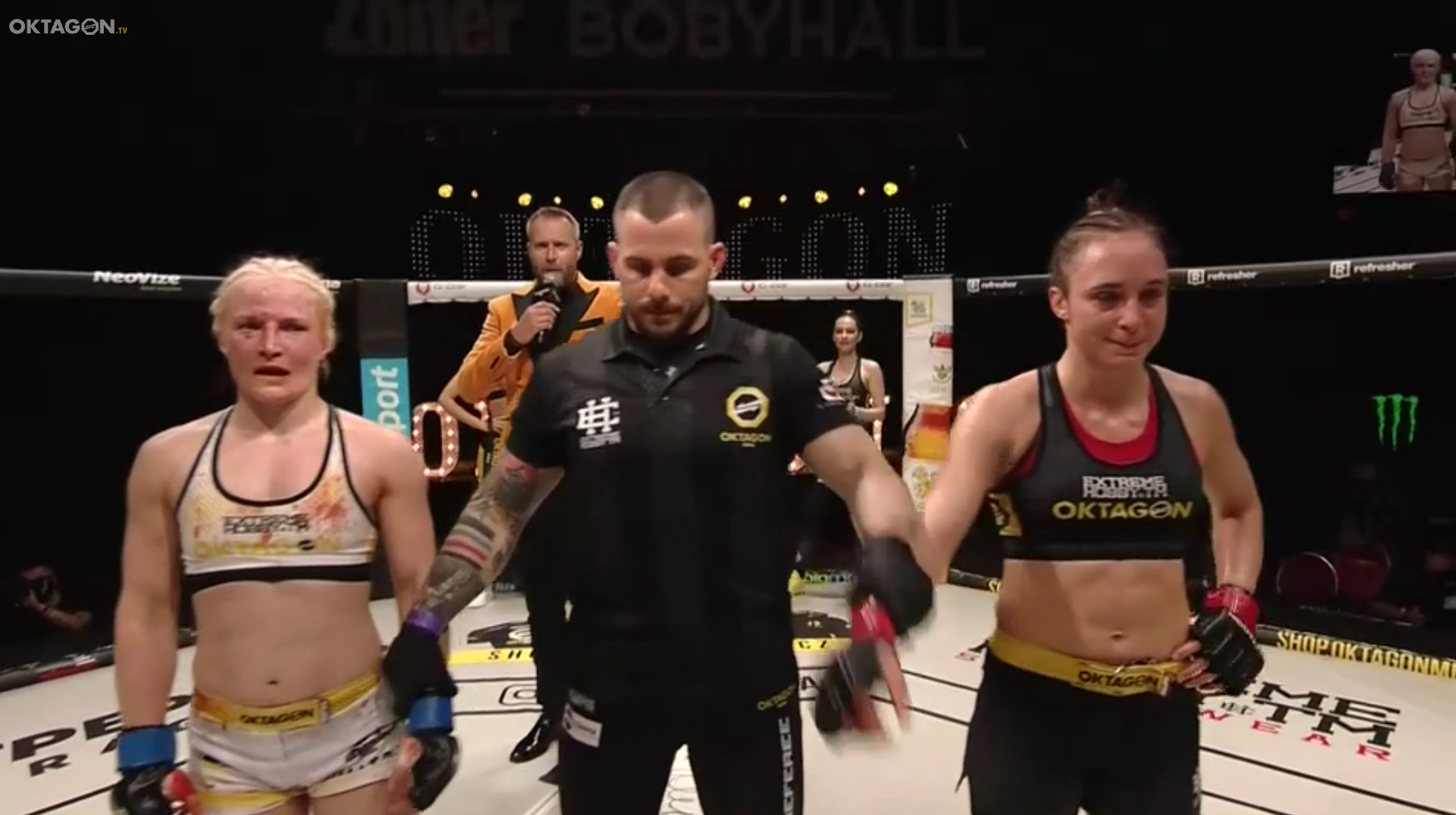 Unanimous decision victory 30-27 on all cards for Pudilova.