Suvi Salmimies (9-5-1) made quick work of Zejna Krantic (0-1) in Helsinki on the Cage 43 card.  It was the Rock Chick with a first round submission on the late replacement opponent.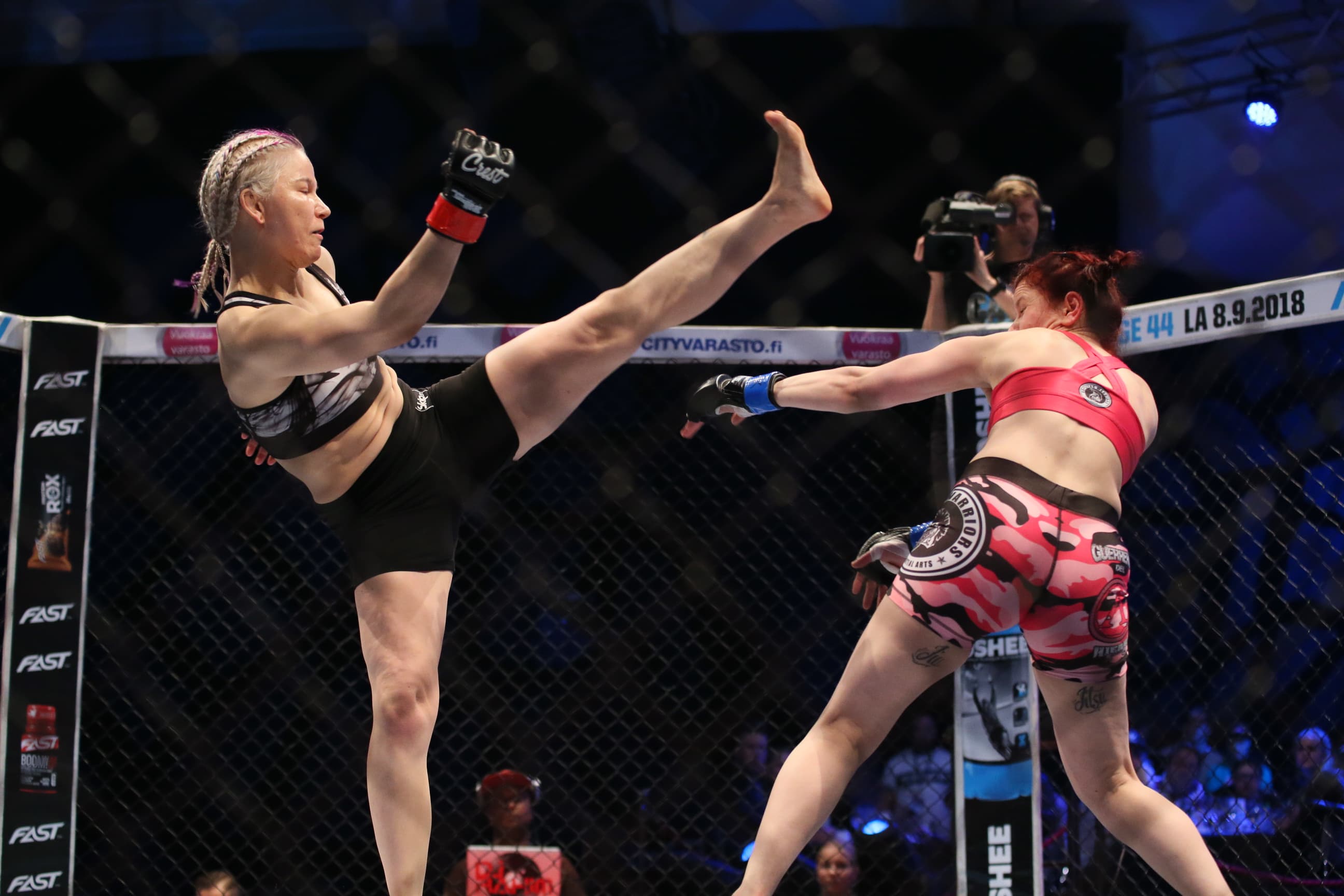 Salmimies started with high kicks, but after missing took the fight down to the ground and advances to side choke position. She forces Krantic to tap twice right after the take down. The match ends after only 30 seconds, but Krantic protests loudly. She is not happy with the stoppage, but the replay clearly showed two taps from the fighter based in Spain.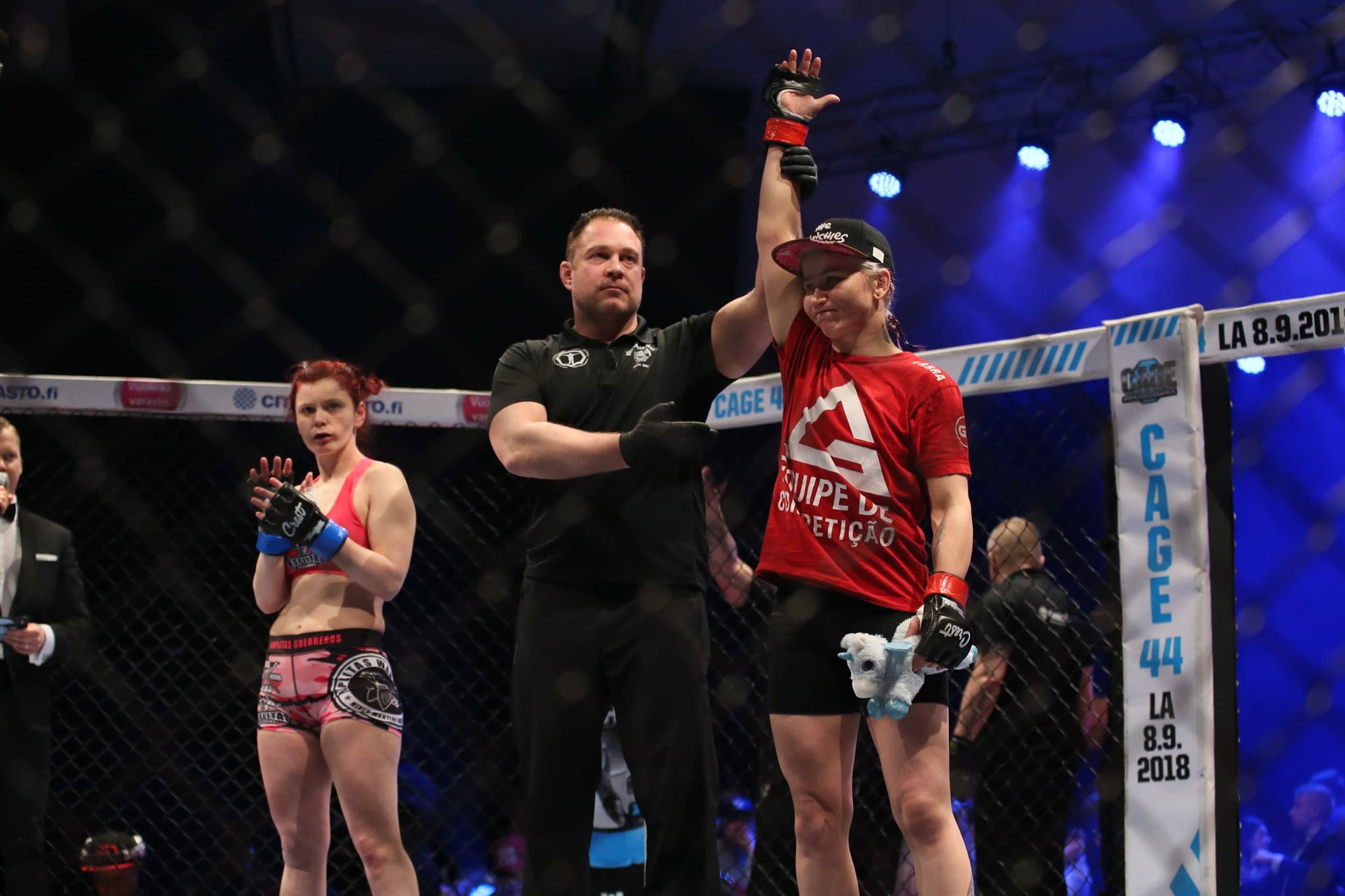 That's two wins in a row for the Finn, and this one following boyfriend Jesse Urholin who got a stoppage a few matches prior.
Photos by Jarno Juutinen.