Finnish grappling star Jesse Urholin (1-0) made his MMA debut at Cage 43 on April 28 in Helsinki and left with a TKO over Aaron Kennedy (0-2) out Northern Ireland.  "I just feel like this was the perfect time to do so. I wan't to see how far I can go in this sport." said the BJJ black belt to MMA Viking before the fight.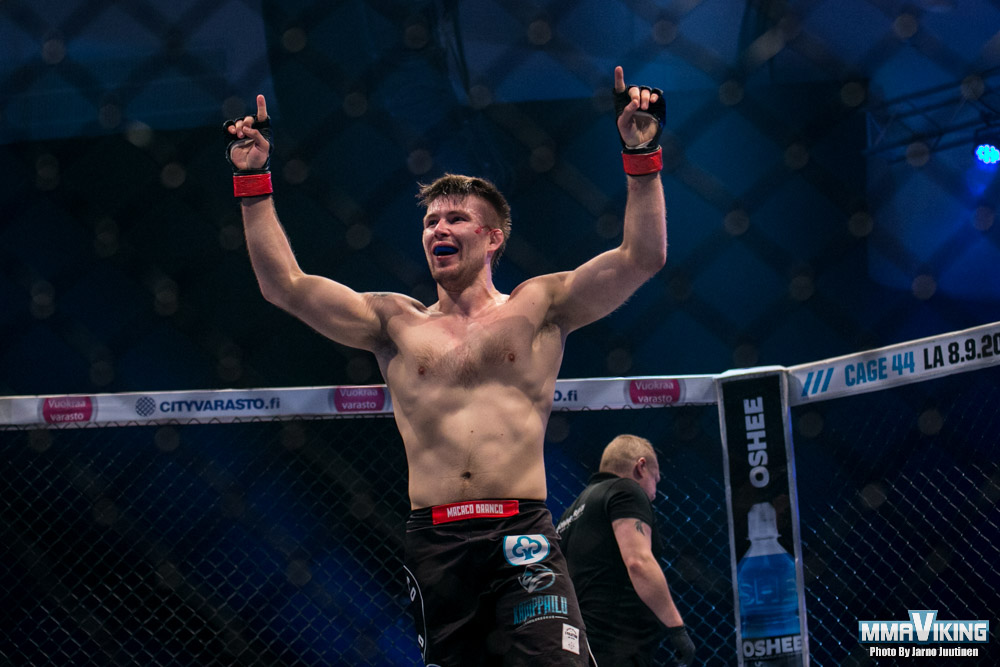 The Finn wasted no time getting the fight to the ground, getting a takedown to start the bout. A chant in the crowd erupted commanding the Finn to "Strike! Strike! Strike!" and he did just that before the fight went back to the feet, then back down.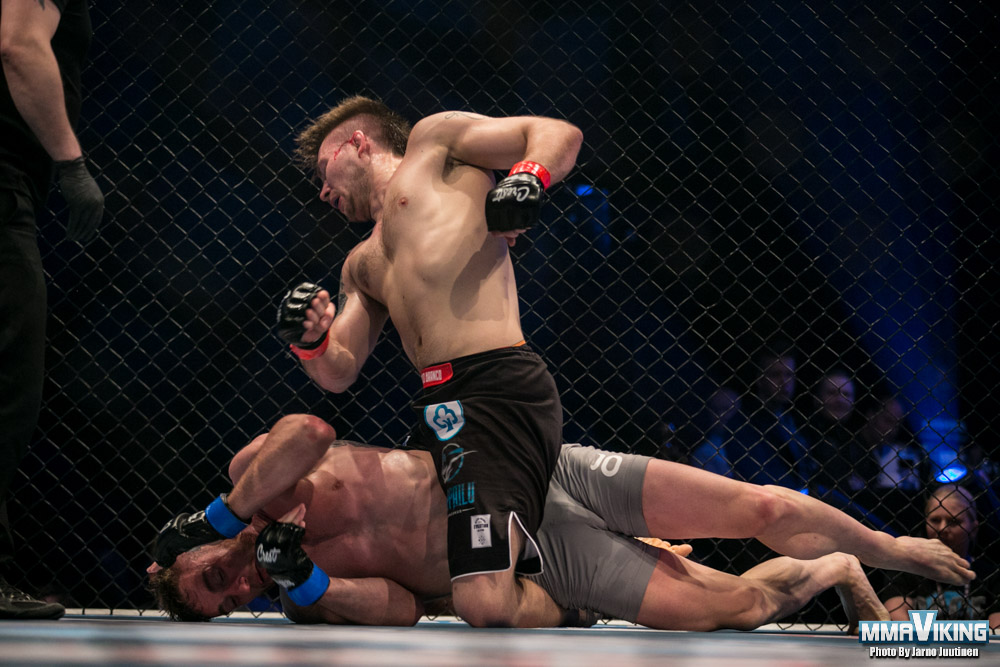 Jesse was able to move to mount and attempted side chokes. But, the Finn decided to use elbows and strikes and forced the stoppage in the second round.