Swede Camila Rivarola (2-0-1) had a draw with Bulgarian amateur IMMAF World Champion Aleksandra Toncheva Plamenova (1-1-1) in Prague, Czech Republic at XFN 14.  It was a 15 minute battle for the Allstars Training Center fighter now putting time with Snake Team Dojo in France.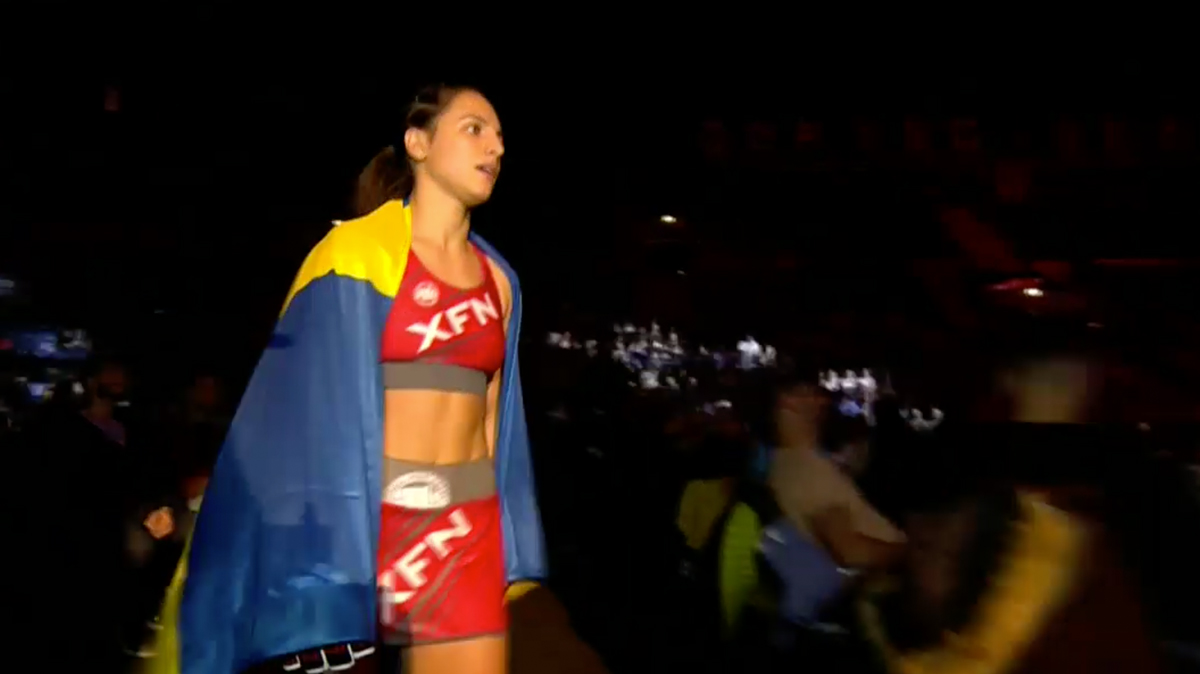 The 29-year-old Swede dodged a barrage of punches from the aggressive Plamenova.  Rivarola was able counter and land some low kicks moving backwards.  The second was much of the same as overhand rights flew from half-way across the cage, but did back up Camila that was forced to back-pedal.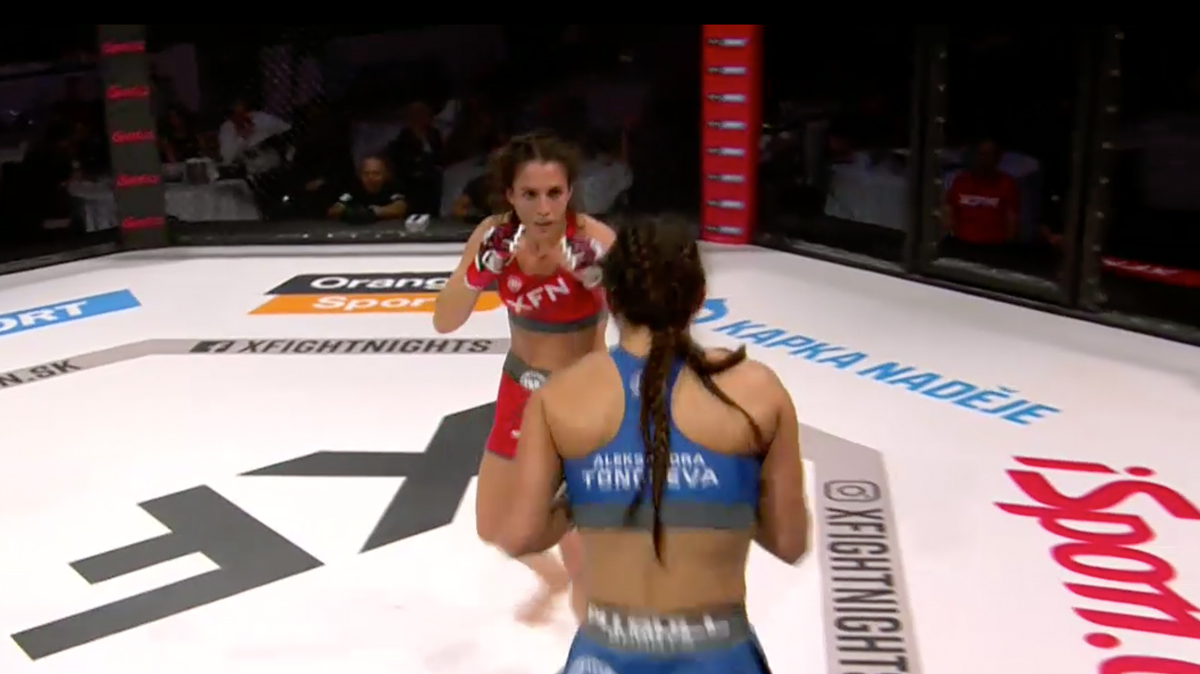 Camila started to land toward the end of the second and moved forward to try and mix up the exchanges to avoid going down two rounds to two.  Take-down with less than a minute, but the Swede escaped back to her feet before the second was overr.
Cyrille Diabaté yells to inspire the Swede before the final round.  Camilla lands some good overhand elbows standing that reddened the IMMAF champs eye.  A take-down from the Bulgarian looked to lock up the fight, but on her back Rivarola lands a nice up-kick that leads to an escape.  The Swede fights to the end moving forward with kicks and battles to a draw on the scorecards.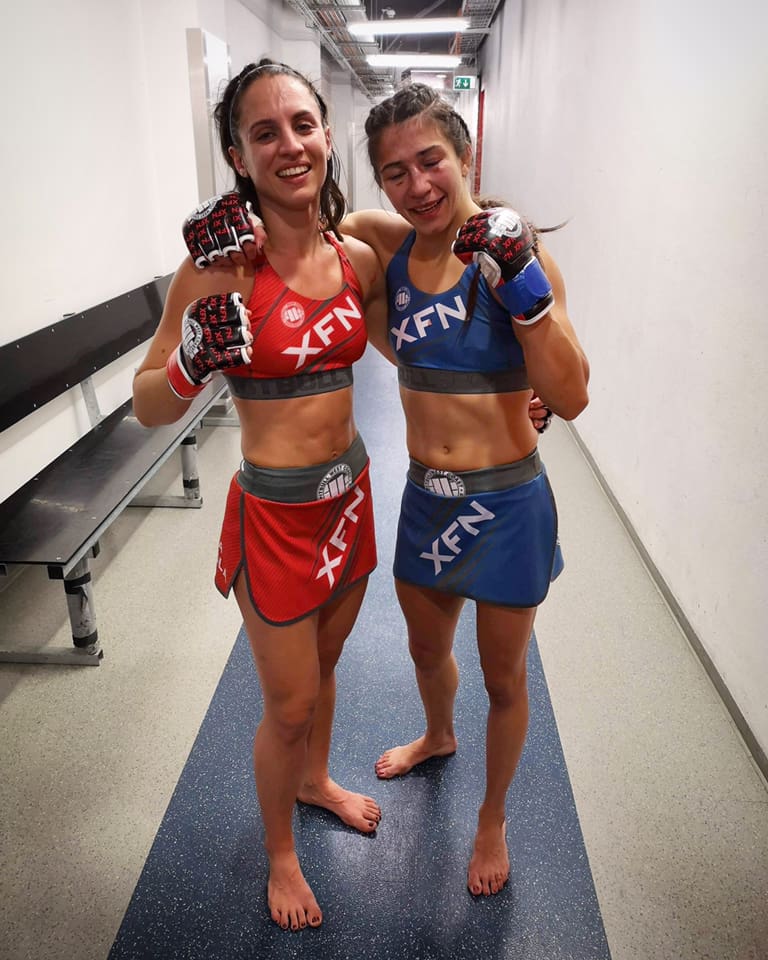 "Well, last nights result: a draw. (??resultado: empate, ?? resultat: égalité). First one in my career. It was a great fight so thank you to my opponent Alelsandra Toncheva for stepping in to the cage with me! ?? Naturally is not the result I wanted, I should've pulled the trigger earlier in the fight, the most serious damage was done in the third round -I mixed it up with lots of elbows. However I've learnt a lot from this fight and training camp and I'll be moving on to the next fight with more tools in my little MMA backpack ☺️ I would like to thank @cyrillediabate who is a nightmare in a training camp, but I also know that makes him the best coach. My skills, physique and concentration was on an other level this time thanks to you. My snakes who teach me new things and show me support every step of the way, you are just ?, specially thanks to Kubra Asci who was there every training session when I needed sparring, even when she was sick. Now that's a sister!
My family and friends who have been there at all times, checking up on me and making sure I was good before my fight ❤ Last but not least, all my new followers from Czech Republic and Slovakia, THANK YOU for all the love, little messages and encouragements!!! See you next time, you are great! ?? A huge thank you to my sponsor @underarmournordics who shows love and support and provides we the best material, like really. The best." posts Rivarola on social media.