While seemingly calm on the outside, there has been a storm inside Anton Kuivanen's head as he navigated his way through the fight game.  This intensity drove him to become one of Nordic's most accomplished fighters, including 22 wins and a victory in the Octagon, but has also built up into so much internal noise that he has felt paralyzed in the cage in recent outings.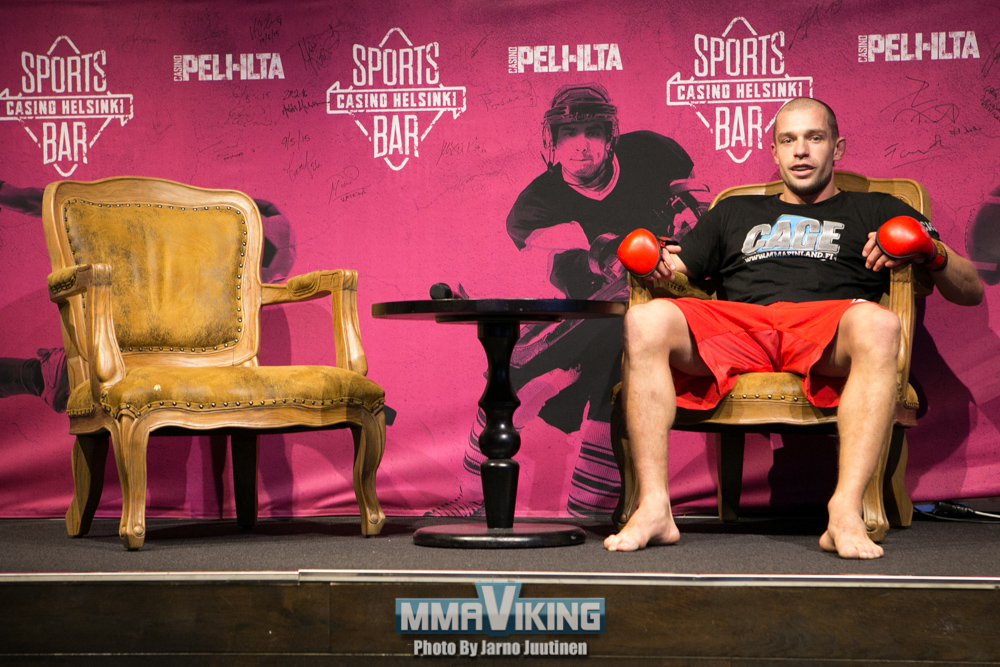 "I'm not filling my head up with too many thoughts anymore." says the reflective Kuivanen to MMAViking.com ahead of tomorrow's fight at Cage 38. "I am taking everything as it comes now."
The former CAGE lightweight title holder has been KO'd by punches in his last two bouts, losing to Thibault Gouti at Cage 33 and to Felipe Silva at Cage 35 last May. "I had doctors check out my brain and it is all good.  One more concussion." says Kuivanen that for the first time took time away from the sport to "thing things over."
"I am a better fighter now than I have ever been before." says Anton that will not look past this fight, and in fact tries not to even look past the day or the moment.
"I have dreams and goals, but I'm not worrying about them.  I am focused on being more aware and present."
"I got rid of that pressure" says the Finn.  "I have a different vision now.  I try to play around and have fun, and enjoy training."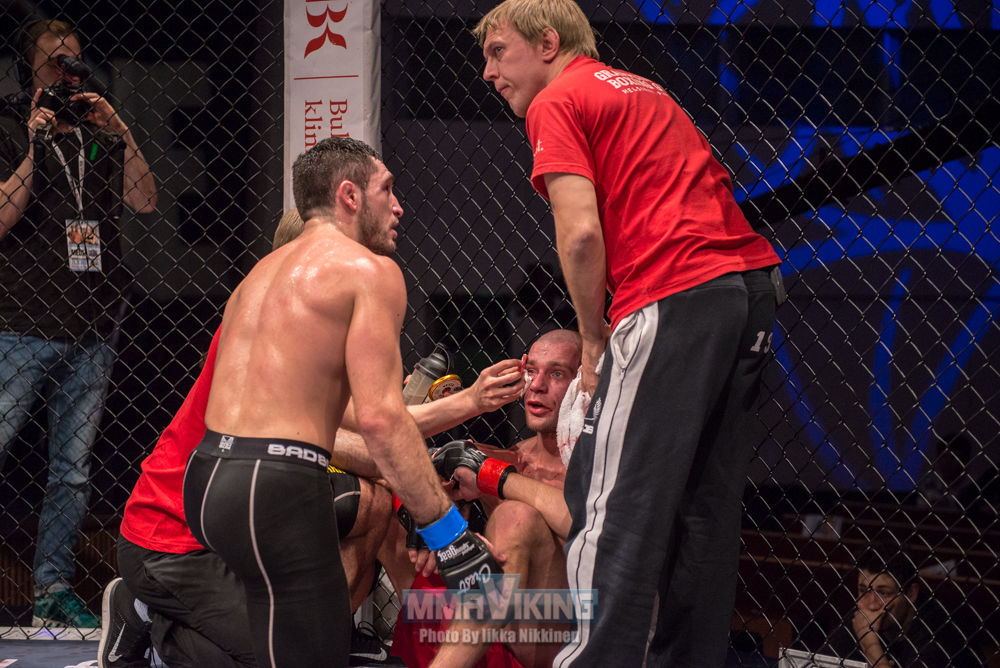 Kuivanen will be facing Shimizu Shimizu (30-17-11) at Cage 38 in Helsinki. "He is a southpaw. Funny motion with his hands and awkward. Punches, kicks, and tries to take people down. Taller than me. Pretty fast. Moves quite well." comments the 32 year old about his opponent.
"I see myself being able to win in any position and any part of the game. All I need to do is do me." continues the GB Gym fighter. "I know that I am a really good fighter, and I want to show myself."