The stories of Vikings invading the UK is one that many would have heard about, the attack on Lindisfarne being the most famous of tails. With the history of Viking across the UK it was in 871 the Vikings had turned their attention to London, England. This weekend another Viking, Thomas Narmo (3-0), travels to London for a battle. The undefeated heavyweight is no stranger to competing on English shores, to date, all 3 of "The Last Viking" pro wins have come while competing in England.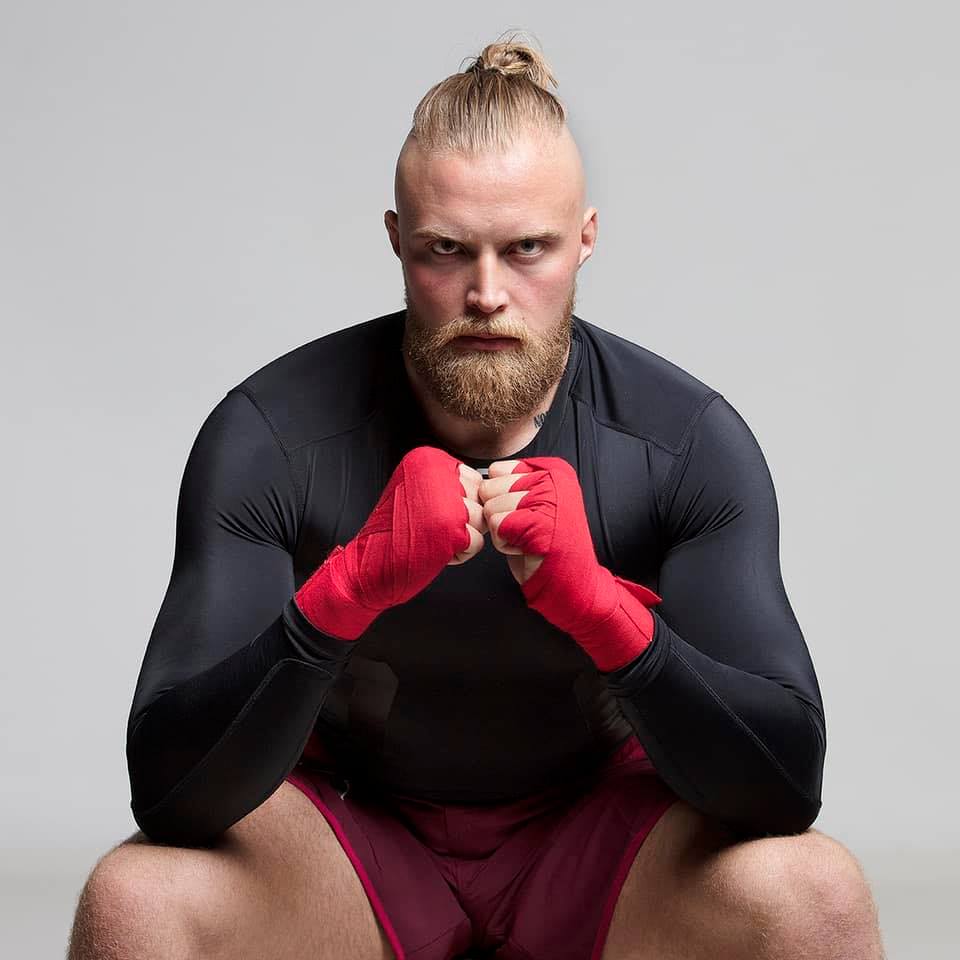 Before his MMA career, Narmo was a pro Hockey player in Finland where he played as a goalkeeper. Following rehabilitation for an injury, Narmo decided to call it a day on his pro hockey career. Not so long after his retirement, he turned to combat sports, competing in Muay Thai very soon after he first picked up a set of gloves. After quickly excelling, Narmo started competing in MMA shortly after and from there he's found plenty of success.
The 6'7″ (201cm) Norwegian opted to make the transition to pro MMA in 2019 after some time in the amateur ranks. He kicked off his pro career with a win at FightStar Championship 18, where he submitted Aaron Jones with a standing guillotine choke.
The Frontline Muay Thai gym fighter didn't take much time off as he travelled back to England two months later to compete on Battle Arena 57. Across from him was Neil Derry, who failed to make it out of the first round. In less than 90 seconds Narmo ground and pounded his opponent until the referee was forced to step in and call a halt to the fight.
Momentum was on Narmo's side as he accepted a bout at Battle Arena's next event, two months later. This time his opponent changed with the outcome remaining the same. Narmo ground and pounded his way to a perfect 3-0 record in the space of 6 months.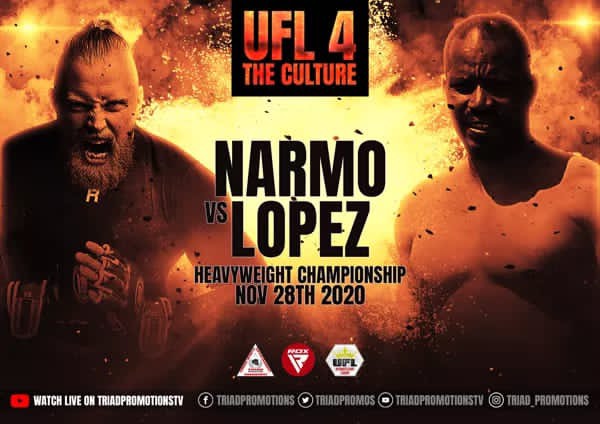 While being unable to fight due to the global pandemic, Narmo was part of filming for an episode of Ragnarok. Now fortunes have changed for the heavyweight as he prepares to compete at UFL 4 this Saturday. He was supposed to face the experienced Zsolt Balla (7-5) at first, but to Narmo's disappointment, Balla had to withdraw from the bout. Balla has been replaced by debutant Jose Lopez Silva, who carries some K1 experience into this bout.
The Heavyweight clash will serve as the co-main event and will see the winner leave with the UFL Heavyweight belt. The fight will take place behind closed doors, however, will still be available to watch live and for free on the TriadPromotions YouTube channel.