Fight Festival promotion released the information today that Finland's top ranked lightweight Juha-Pekka Vainikainen (19-5) will fight Croatian Antun "Killer" Racic (10-3) at the Fight Festival 32 show on the 13th of October in Helsinki, Finland.
Vainikainen is one of the best European lightweights who has won eight of last nine fights with one draw from a fight that happened under Shooto rules. In his last two fights Vainikainen has beaten two UFC veterans. At FF31 Vainikainen outstruck Steve Lopez on the feet and took home a decision win. At Cage Warriors Fight Night 3 in February of 2012 Vainikainen cut Kyle Watson in the second round with an elbow and doctor was forced to stop the bout.  
Vainikainen is currently ranked at #10 on the Euro lightweight division and #4 on MMA Viking's Official Nordic Rankings.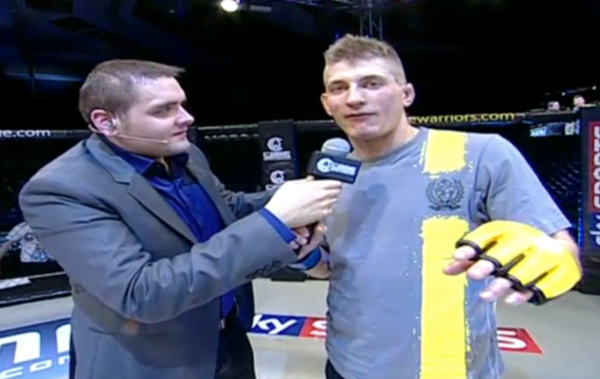 Antun Racic is a clear cut specialist as a fighter as all ten of his wins have come by submission. The Croatian is a powerful and stocky grappler who is always looking to take the fight to the ground and has a dangerous arsenal of chokes.Racic has fought his last three fights at the M-1 promotion and gone 2-1. Vainikainen will be a significant step up in competition for Racic.