Alexander Jacobsen's big right hand stole the show at last night's Cage Warriors 80, knocking out Tim Wilde's (9-3) late in the first round. "He was so f$cking fast!" admits the Bergen MMA and Bergen Grappling fighter that was outstruck with punches for the whole fight. "I knew I had to throw a bomb to kill him" explains Bad Romance to MMAViking.com shortly after the win in London. And he did just that.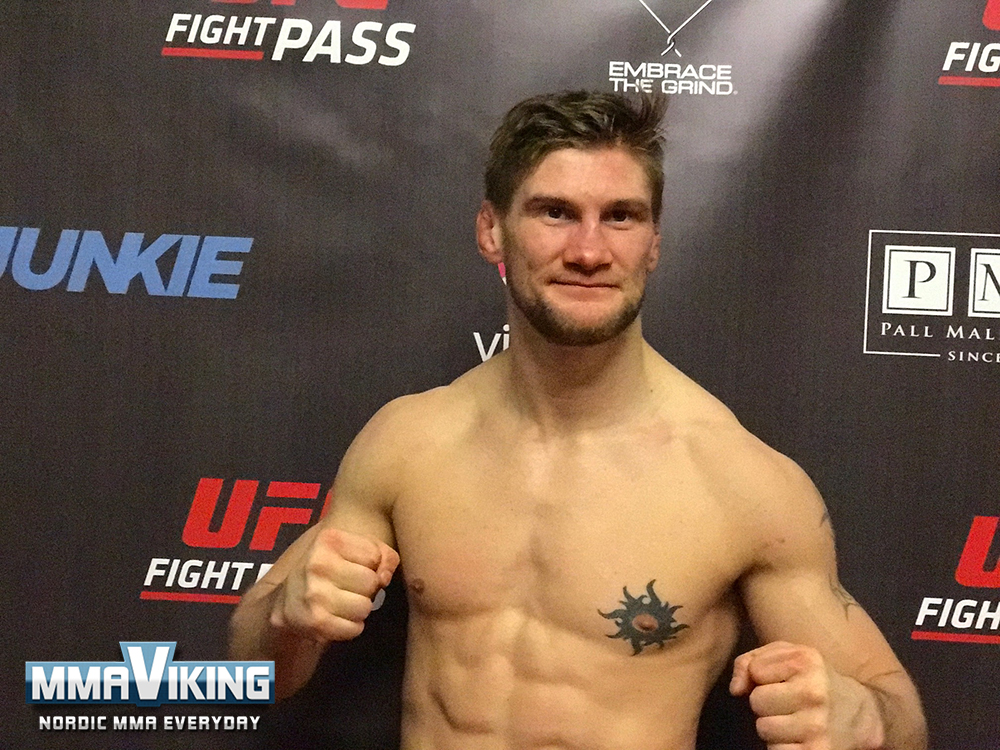 "I come from boxing and have over 100 bouts" says Jacobsen about his ability to stay confident and have belief that his hands would eventually catchup to Wilde's punches, that were landing quickly and often. "I just needed to stay calm and cut the distance."
It was the 7th win in a row for the Norwegian, whose only loss came at Cage Warriors 66 in his pro debut. "I have to avenge these shorts in Cage Warriors." laughs Jacobsen, who used the same shorts he lost in in his debut and with the win turned around the bad luck of the clothing and the promotion in one punch.
"I've been sick all week" admits the lightweight, who almost didn't step into the cage as he felt a fever coming on and couldn't breath through his nose or mouth as he entered the cage.
The Bergen MMA and Bergen Grappling fighter attributes his success to the all the coaches and specialists in Bergen, Norway. "It's the best martial arts city."
Check out the full video interview here.