Episode 2 of Kristian Lexell's Video Blog for VISION FC 4 has arrived. See how the Swede battles to make weight, and prepares to setep into the cage.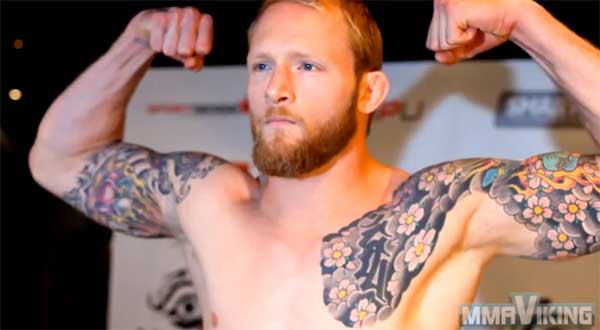 Watch Episode 2
Stay tuned as the Stockholm Shoot fighter steps into the cage at his bout at VISION FC 4 card in Glasgow, Scotland.
About Kristian Lexell:
Kristian Lexell is a veteran of fight sports, with MMA bouts going back to 2001, plus boxing and Muay thai experience. The Swede returned to the cage in 2011 after a four year absence, and has since collected three wins with one loss. Known as "Lex", the powerful middleweight trains at Stockholm's Nexus Fight Center. He trains with the Alliance team, when possible through the connection with Sthlm Shoot. The Gothenburg native won MMA Viking's KO of the Year in 2011 with his KO of Allan Love at Battle of Botnia 4.
For more information visit Sherdog's FightFinder and www.kristianlexell.net.  Lex is sponsored by OMPU (www.ompu.com) and Sthlm Shoot (www.nexusfightcenter.se).
Blog Powered by OMPU