MMAViking.com was at the UFC World Tour press conference that was held in the Grand Hotel in Stockholm last week. See highlights of the event below, including Gustafsson talking about taking the belt, Jones saying even his boxing is better than Gustafsson's, and the UFC Champion getting Sweden and Switzerland mixed-up.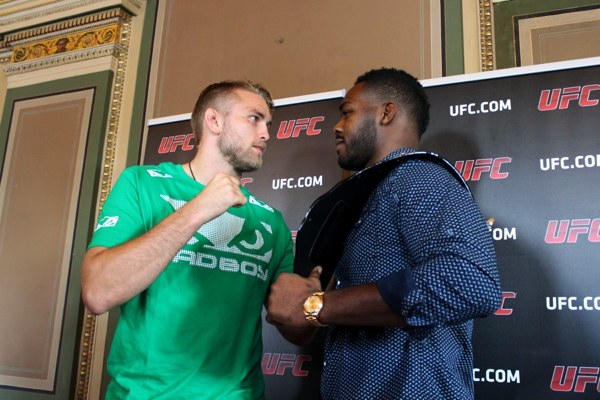 Gustafsson & Jones Highlight

Watch full face-off and stare-down
Jones Says He's Better than Gustafsson
Jones Mistakes Sweden for Switzerland
See pictures, plus the full interview with Alexander Gustafsson and Jon Jones from MMAViking.com.