Anton Kuivanen (21-8) battled a crafty Sergej Grecicho (20-6-1) at Cage 29 to a unanimous decision Saturday night. "I did more damage" says Kuivanen to MMAViking.com shortly after the main event win in Helsinki. "I feel all he was able to do was stay glued to my leg" says the Finn, when asked about any possible debate in the outcome after the 15 minute bout.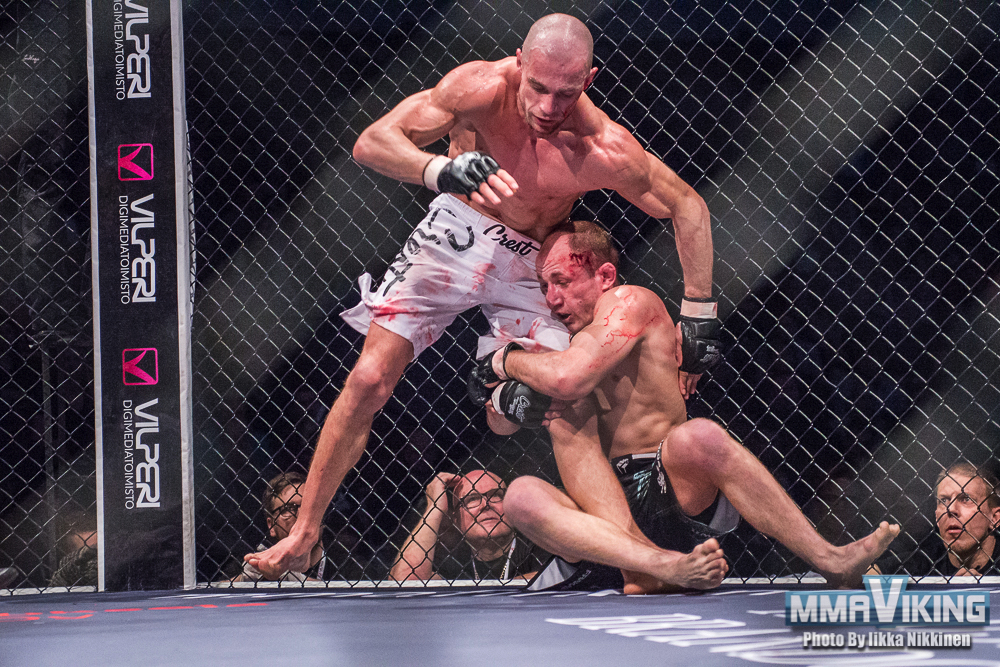 The Primus Fight Team fighter is healthy for the first time in years, and calls this "the beginning of a new beginning". "I am going to keep fighting tough fights." says Kuivanen that was happy that he finally got some time in the cage, after his last four fights ending quickly.
"I'm headed to Thailand" says the former UFC fighter that is looking to sharpen his knees and elbows with a Muay Thai coach after some downtime on the beach. Anton says he will be back at Cage 30 in May, and after winning that fight and two more he is contracted for later in the year it will be time for the UFC again.
See the full video interview below.