Jonatan Westin (10-5) lost his second regular season fight and was eliminated by Abubakar Nurmagomedov (15-2) at PFL 6.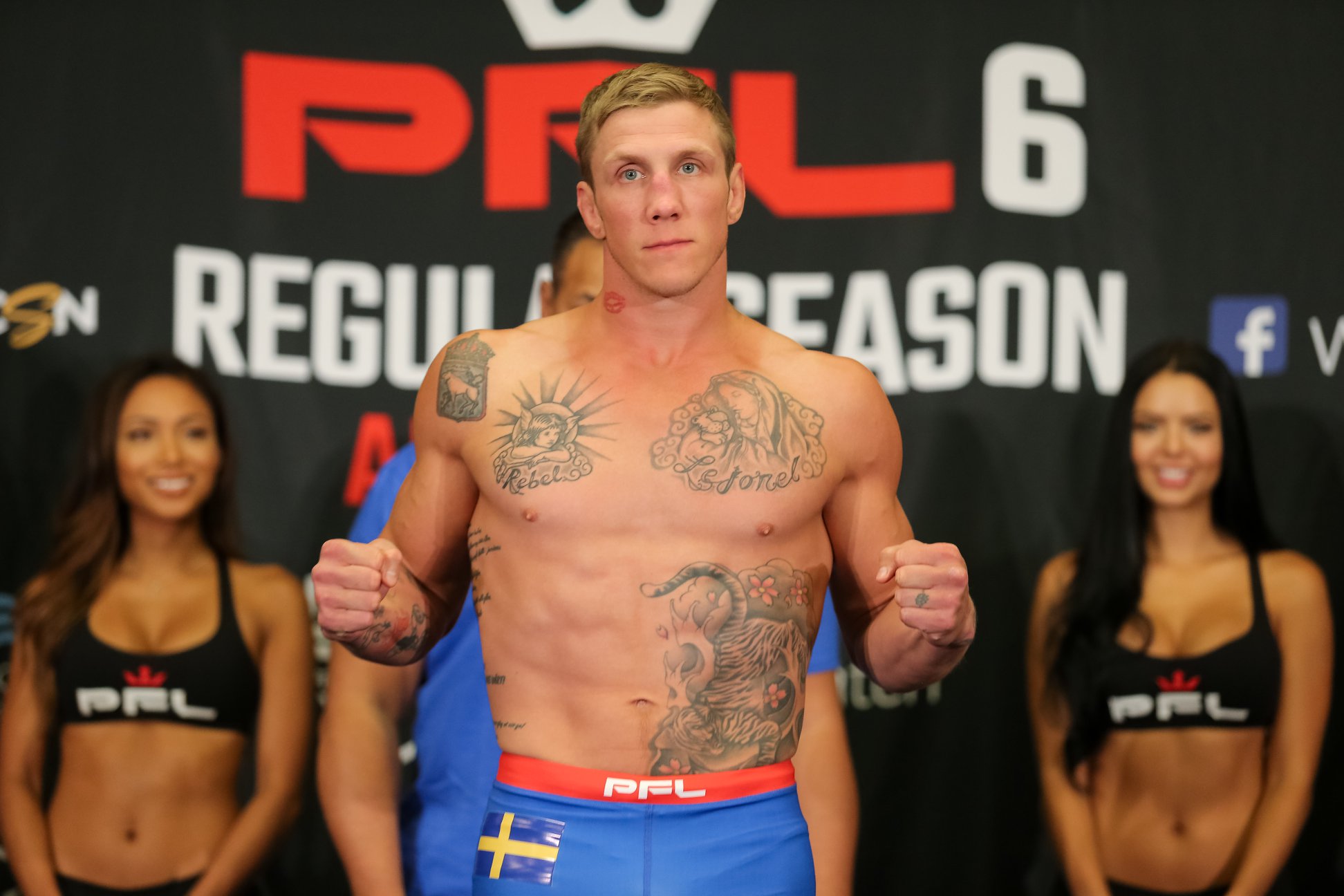 The scorecards after three rounds were 30-27, 30-27, and 29-28.  All the judges saw the fight in favor of the Dagestan who controlled each of the rounds with take-downs and a suffocating top game.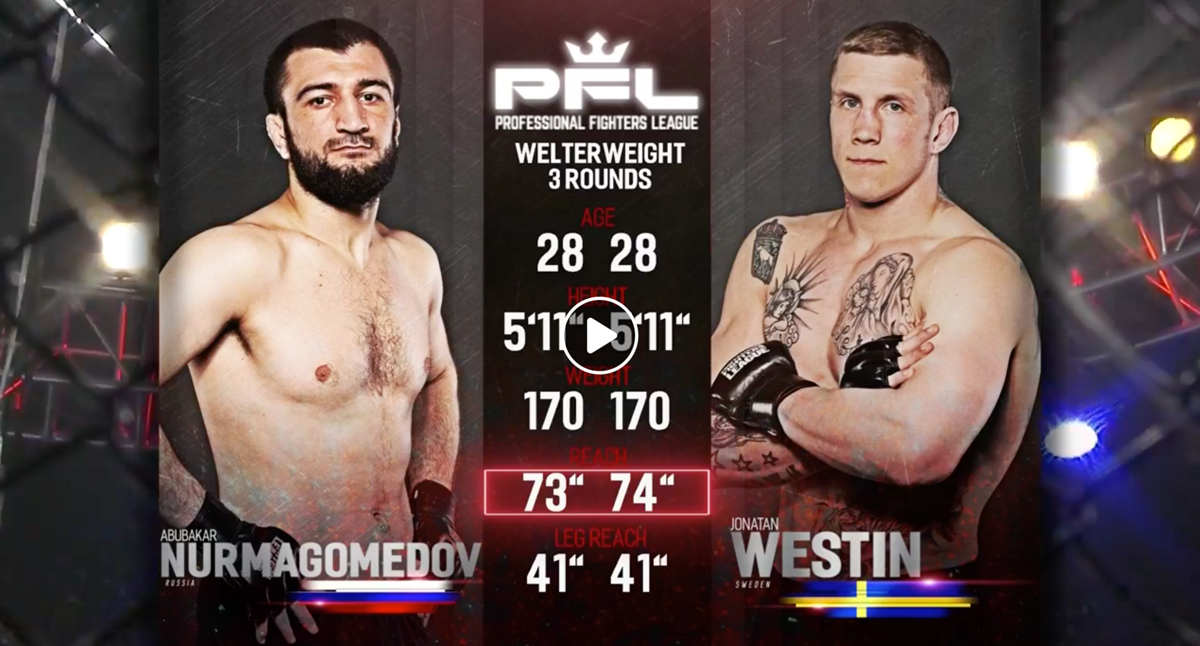 In the first and second round it was Nurmagomedov that used counter wrestling to get the fight to the ground off of a punch attempt, and in the third round it was an inside kick that the wrestler caught to bring the fight to the ground.
The Allstars Training Center fighter was very active off his back and threatened with traingles twice, and in the third round flipped over Abubakar with a kimura then missed an armbar attempt.  Without the use of elbows (not allowed in PFL regular season), Westin could not use all his tools to get out.  One judge saw the last frame in favor of a Swede for the attempt and striking off his back.

With both fighters losing the first of two fights in the regular season earning 0 points, Nurmagomedov earned 3 points for a chance to move on into the playoffs.  However, Westin is eliminated.  Jonatan was stopped by UFC vet Bojan Velickovic (16-6-1) in his first PFL bout.