Gunnar Nelson entered the tail-end of 2014 as one of the most efficient dark horses in the UFC welterweight division. "Gunni" (14-1-1, 5-1 UFC) had finished three of his four UFC opponents, and was a victory from the UFC title picture. Unfortunately, he fell short in his battle with Rick Story via split decision in the main event of UFC Fight Night 53 in Stockholm.
After his triumphant return bout against Thatch (11-3) in July of 2015 at UFC 189, Nelson was vaulted back into the Top-15 of the Welterweight division. A second victory will push Nelson into the Top 10. A dominant victory against a quality opponent could place him as high as Top 5.
The top Nordic welterweight now sits upon the edge of the UFC Welterweight Top-10 list. He awaits an opponent to breach the horizon and show him the path to the title. With both Damien Maia and Stephen Thompson refusing to fight on the upcoming Dublin card, Maia due to staff and Thompson still recovering from his July bout… the question is, who will this opponent be and when?
Rory MacDonald (18-3)
Fresh off the losing effort for a title at UFC 189, MacDonald has some recovering to do. If Nelson is willing to wait, a big win over MacDonald would certainly prove to the masses Nelson is ready to be a champion.
Nelson's latest victim is one of the largest welterweights in the UFC. Gunnar has already proven he will not be hesitant to be the David to any opponent's Goliath. While the likelihood of the match up is not large, it is still a bout that Gunnar and his management can lobby for in a bout either in Europe or Canada as a co-main event to a pay-per-view or a headliner for a Fight Night showcase.
Dong Hyun Kim (20-3-1)
Ranked No. 7 in the UFC, "Stun Gun" is a strong and talented fighter in all aspects of the sport. The Icelandic finisher could prove he is worthy of consideration for a title shot with a finish over a quality competitor like Kim.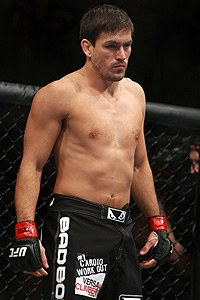 The downside of the potential match up is that Kim is in much the same position as Nelson when it comes to recognition. The bout is a lateral move for both fighters. Kim has strong wins over semi-big names, but has failed to topple the pillars of the division. The transitive property that works against him and Nelson relegates the bout to a "for hardcore fans" matchup. It would cause casual fans to shrug their collective shoulders.
Damien Maia (21-6)
A bout between Nelson and Maia very well could be a ground war for the ages. The question is whether or not casual fans would find the rolling-battle pleasing. Certainly the hardcore fans would love to find out how is the better grappling artist. But at the same time it would render the losing fighter impotent in the title race without gaining too many fans, as casuals rarely understand the greatness of a quality scramble.
Nelson fans should also consider that there is a very real risk of Maia being the superior grappler. The former top middleweight contender possesses strong takedowns and sweeps that work well against the smaller welterweights. That fact could mean Nelson spends a long 15 or 25 minutes on his back. It is not all doom-and-gloom for Nelson, however, who does possess superior striking. Maia has been able to avoid the stand-up game due to his impressive ground arsenal. However, Nelson can likely able to avoid takedowns with his awkward and effective karate angles. The Norseman can also hurt Maia standing. With a 14-1 career record, it is not as if Nelson has no claim in facing Maia.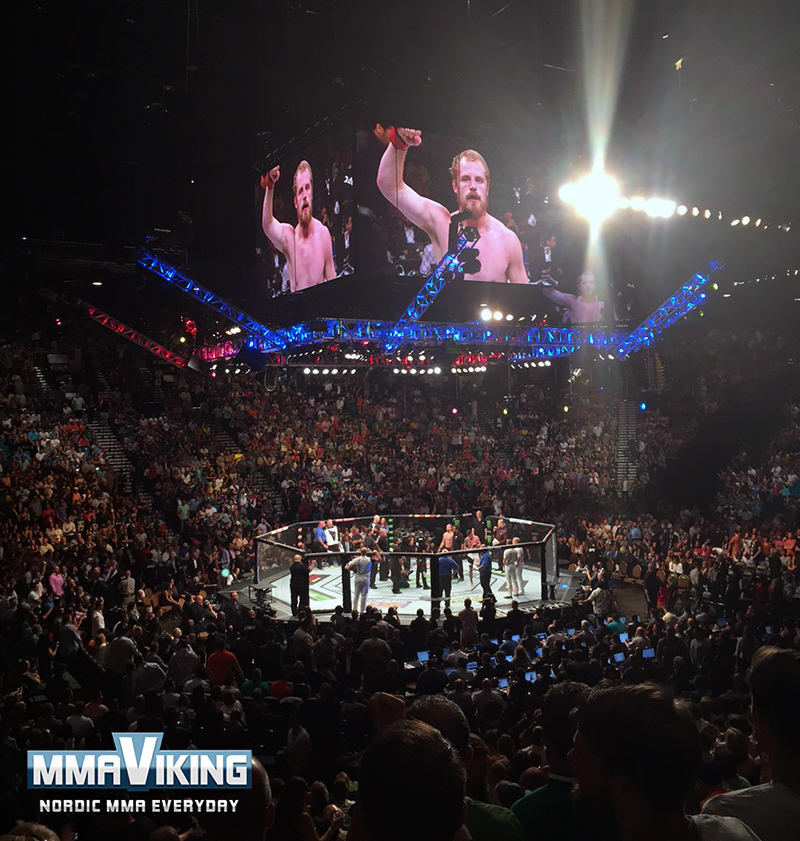 Stephen Thompson (11-1)
Thompson would not be a worthwhile fight for Gunnar Nelson just two months ago. But after "Wonderboy" earned a spectacular headline and highlight knockout of Jake Ellenberger at the TUF 21 Finale, he is now fair game for contender bouts.
Thompson possesses the kind of highlight talent that pulls in casual fans to view a fight. He also lacks quality ground competence, which Nelson can surely exploit. The bout would be the perfect mix of risk and reward for Nelson, with a clear path to a Top-10 victory and the ability to competitive in every position. The fact that both fighters have under 16 career bouts apiece make them easier to couple.
If Nelson cannot grab a MacDonald, he would do well to pick a fight with Stephen "Wonderboy" Thompson.