Zebaztian Kadestam (10-3) won in an amazing comeback stoppage over Brazilian Luis Santos (63-10) at ONE Championship card "Dynasty of Heroes" in Singapore today.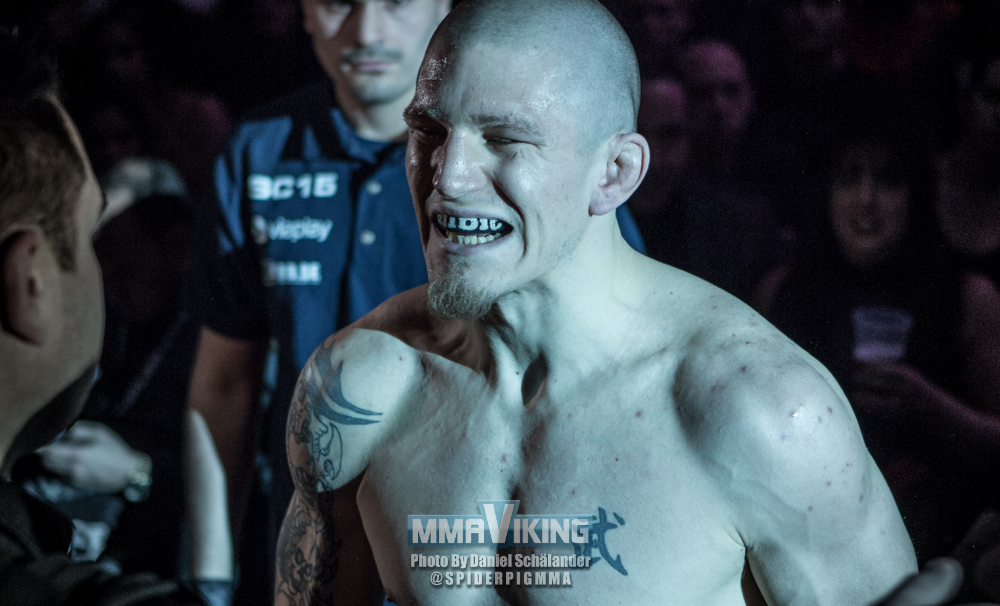 Santos was on his way to a dominant lopsided victory before the Swede finally stopped a take-down, then immediately passes guard and landed nasty knees to the face of the downed Brazilian. It was a short notice fight for the Swede with just over one week's notice.
Play-by-Play
Santos landed several hard kicks early, and got a low kick to the calf for a take-down. Knees to the head from a front headlock damaged the Swede toward the end of the round.
Kadestam landed a kick and knee, but was taken down in the second round. Again, the Brazilian landed nasty elbows. The fight went to the feet with a standup from the referee, but it was Santos that landed another low kick to get a take-down and end up on top.
Very little offense in the first two rounds. Kadestam a bit more offense and a kick, and eventually the Swede fights off a take/down attempt. The Brazilian seems to be getting tired here, but Kadestam is taken down with a body lock.
The Brazilian goes in for a take-down again, but this time the Pancrase fighter defends it! Holy moly…. Kadestam now moves to side mount. The Swede lands a knee! Another knee!!! It is all over. TKO for the Bandit!!!