The "wow" moment of the night came from Dmitry Poberezhets. The Combat Dobro fighter from the Ukraine landed a right hand to former Olympic wrestler Eddy Bengtsson. While it looked like the story for the bout would be the vast improvement from the Gladius MMA fighter's improved standup, as he landed clean kicks and had improved head movement… Poberezhets re-wrote the script to capture The Zone FC Heavyweight Title. Below is an exclusive interview with the newly crowned champion.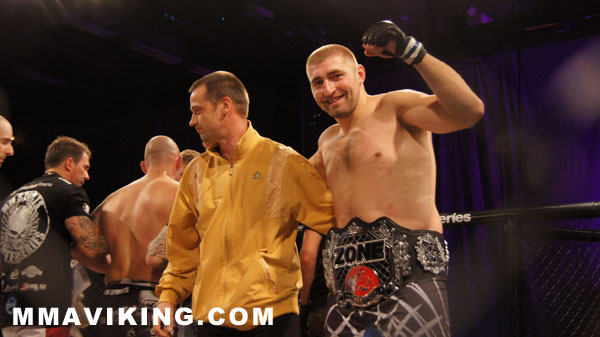 MMA Viking : How does it feel to be The Zone FC champion?
It feels good that I won the fight. I won the fight with pleasure, but one thing I felt bad about was that I was not allowed to take the belt home to Ukraine as I should be. I wanted to show it to my son and wife that I am the champion, but in the end I am glad that I won the fight and got the money in time.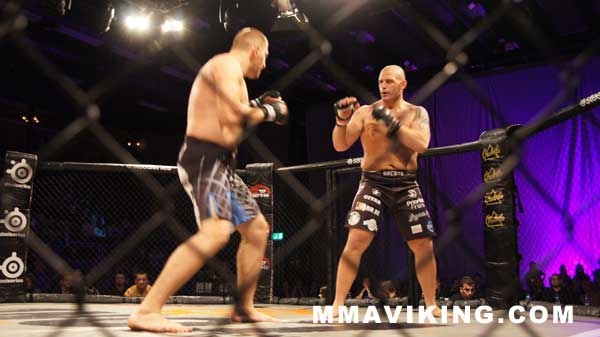 MMA Viking : Did you plan to get a KO?
Actually I did not, but I knew that his wrestling was better then mine, when he wanted to take the fight in stand-up I was surprised, it was just a benefit for me.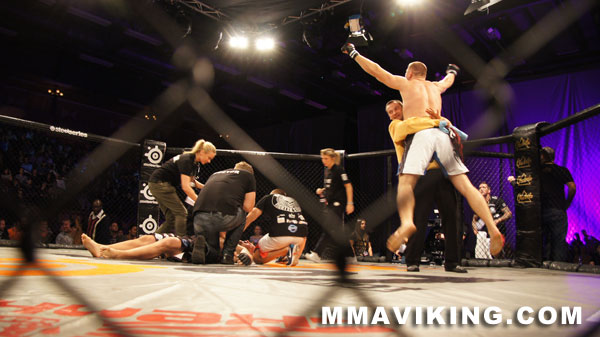 MMA Viking : Is it a big accomplishment for Ukrainian MMA for you to win this match?
Yes it was, because all fighter wants to fight for the belt and fight fighters from other countries. I have not competed so much outisde of Ukraine so this was a good experience that I have won a fighter abroad. About Sweden, I was surprised that there weren't any people around the town on Saturday morning. I also liked the fresh air.