It's too bad that Phil Davis already took the nickname "Mr. Wonderful", because it should have been given to Swede Nico Musoke.  The soft spoken Swede is the type of guy that asks you about the health of your family talking about anything fight related.  The MMA world had a chance to get to know the Allstar Training Center athlete as he earned a surprising "Submission of the Night" in his UFC debut with an impressive armbar in October over veteran Alessio Sakara.  Musoke looks to propel himself into the public again as he heads to Brazil for his second UFC bout.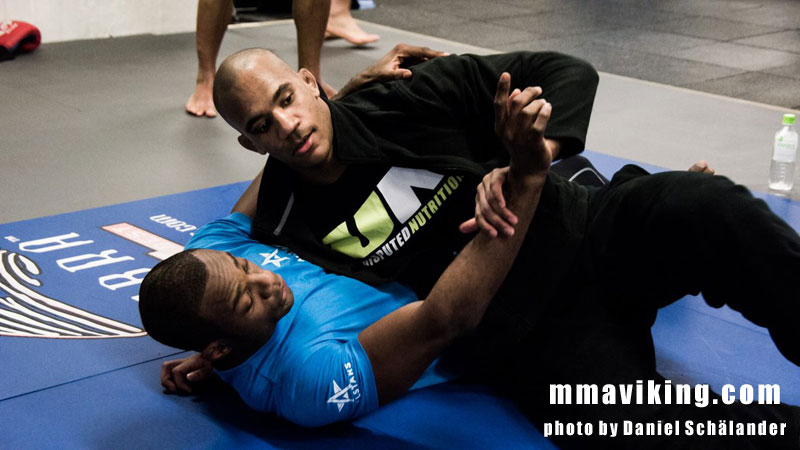 The odds are against Musoke (11-2-1) as he will now do what many fighters try to stay away from, and that is fight a Brazilian in Brazil as he faces Viscardi Andrade (17-5-0).
"It will be special to fight in Brazil. In many ways it where it all started for the sport. Fighting in front of the Brazilian crowd will be something else." Musoke tells MMAViking.com on the eve before his departure. The big bout takes place next Saturday at UFC Fight Night 36 at the Arena Jaragua, Santa Catarina.
"I feel in perfect shape and I will make sure Viscardi Andrade will see the best of me."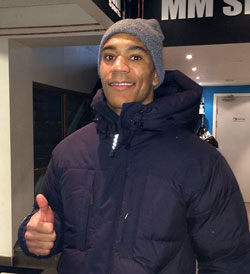 The 27 year old, has also been getting a bit of buzz outside of his home country of Sweden, as his Finnish –from his mother's side of the family– has also gotten him exposure in the neighbor to the east. "Fluent (in Finnish) would be an overstatement but I believe I can make myself understood, LOL. Same goes for German. Portuguese has always been special and some day I hope to catch up." says MMAViking's breakthrough fighter of 2013 about his language skills.
The college graduate will look for his second UFC victory as he travels with longtime coach Max Philipsson and also Brazilian BJJ champion and Allstars Training Center coach Alan Finfou. "My girlfriend will arrive before the fight as well." adds Musoke about the few in Brazil that will be rooting for him.
"As always the team has been there. Old training partners, new training partners and coaches. I can't thank them enough. Always Pushing me, teaching me and keeping me sharp. And reminding me to enjoy it." explains Musoke about his support at the gym and advice from other Allstar Training Center fighters.
Nordic fans look forward to another wonderful and surprising performance from Musoke. Let's hope nice guys don't finish last in this one.