Nordic fight fans have been waiting for the announcement of Tom Niinimäki's (21-5) next fight for months now and finally we have a date and place: May 31st in Berlin, Germany! In his second UFC appearance the Finn will lock horns with experienced Brazilian Thiago Tavares (18-5).
Tom "Stoneface" Niinimäki  made a successful UFC debut last December against grappling wizard Rani Yahya. A lot of people were surprised that Niinimäki not only survived on the ground with Yahya but also took the fight to the mat and even outgrappled Yahya for the majority of the fight. According to the information that MMA Viking received from a source near the fighter, the reason for Niinimäki's six month absence from the Octagon was due to at least three fighters saying "hell no" when offered a fight with the Finn.
"Another tough challenge for me. It's not getting easier for sure. I'm already used to going into fights as an underdog so I'm content with the match up." said Stoneface to FightSport.fi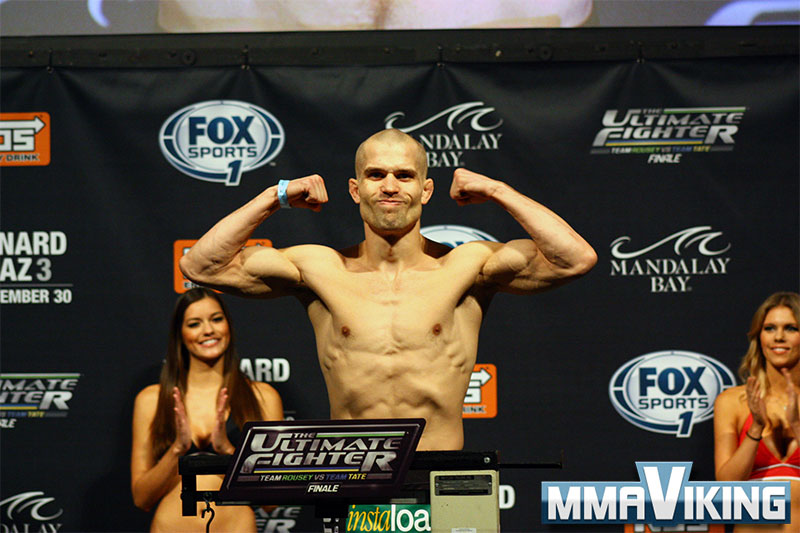 Thiago Tavares has fought previously at lightweight and even welterweight but is now making his featherweight debut in Berlin. Tavares' previous fight was against Justin Salas in November of last year, a fight he won in the first round with a submission.
UFC Fight Night 41 takes place at the 02 World Arena in Berlin, Germany. The main event for the evening is a middleweight contest between Gegard Mousasi and Mark Munoz. Swedish middleweight Magnus Cedenblad is also set to fight on the Berlin card. "Jycken" will face a tough test in Poland's undefeated Krzyzstof Jotko.