Reza Madadi will return on the UFC Hamburg card on Saturday, September 3. Mad Dog will be facing Rustam Khabilov reveals Viasatsports.se.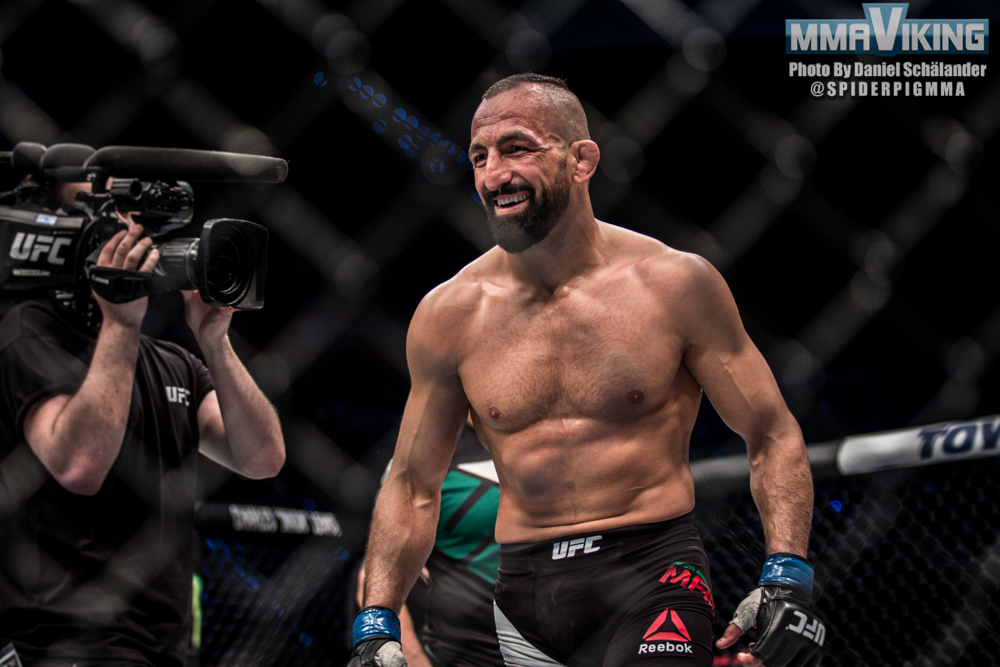 "Khabilov is a very good fighter and is a good wrestler. He has beaten good guys and has lost to good guys, but he has never been finished. But I am better than him and he suits me perfectly. It will be fun to compete against this guy" says Madadi.
The lightweight out of Allstars Training Center is coming off of a win at UFC Fight Night 87 with a finish against Yan Cabral.  He has a 14 win and 4 loss record, and will be 38 years old by the time the fight goes down.
Khabilov was also on the card in Holland, and won by unanimous decision over Chris Wade, and also has a win over common opponent in Norman Parke.  He trains out of Jackson Wink and has an overall record of 19 wins and 3 losses.  He made a splash on the MMA scene with a suplexes leading to a stoppage in his UFC debut in 2012.