MMA Viking's awards continue with the 2013 Showman of the Year.  With Nordic's most charismatic and entertaining fighters Reza Madadi of Sweden and Makwan Amirkhani of Finland previous winners, this year took us to Estonia where Jorgen Matsi (6 wins & 2 losses) put on a show for the fans at RAJU 12.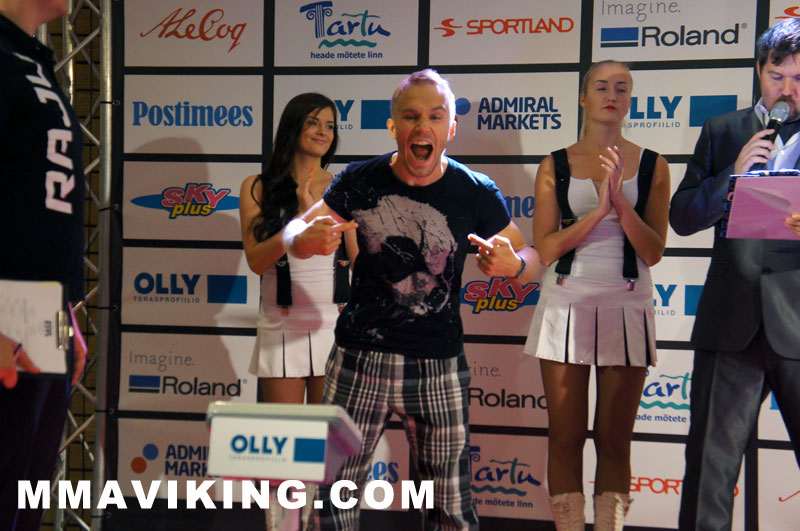 While the local Tartu fighter was supposed to face Frenchman Moktar Benkaci in his final featherweight bout before dropping down to bantamweight, a last minute change had the Aliveness Gym Estonia / Team Scared & Paranoid fighter facing the seasoned veteran Sergej Grecicho, in a not so great style matchup…. especially with only a few days to prepare.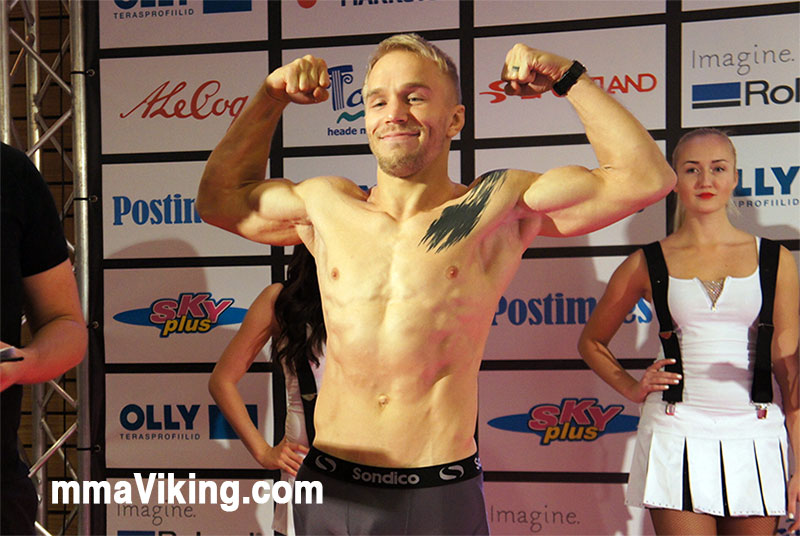 What makes a showman, is moving forward and putting on a show for the fans that paid to watch online and those that filled up the A. Le Coq Sports Hall.
Coming to the weigh-ins, Matsi wore plaid pants and in a Hulk inspired posing session let the photographers get more that just your standard weigh-in pic. Staying for interviews and bringing energy to the weigh-ins is what Matsi did.
The grand entrance into RAJU 12 sealed the showman award for the Estonian. With the hometown crowd cheering on their guy, Matsi rose to the occasion by giving high-fives to any fan near the entrance that started at the top of the arena. Zigzagging through the VIP tables on the floor, making sure they were included in the festivities was an unusual and spirited approach to the cage that thrilled the fans.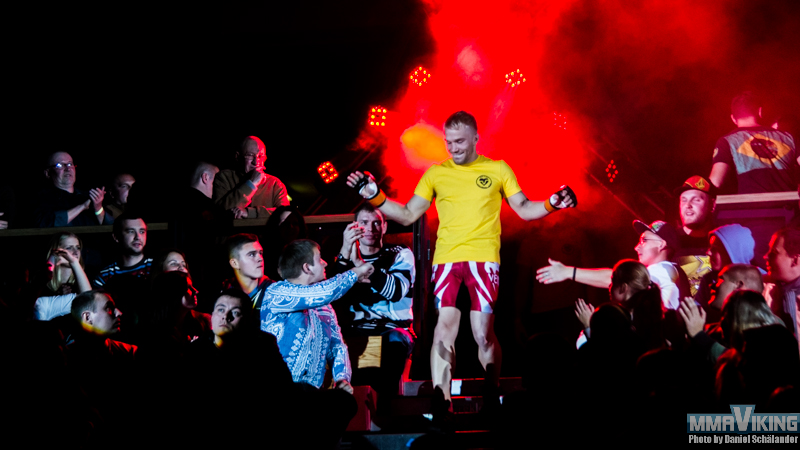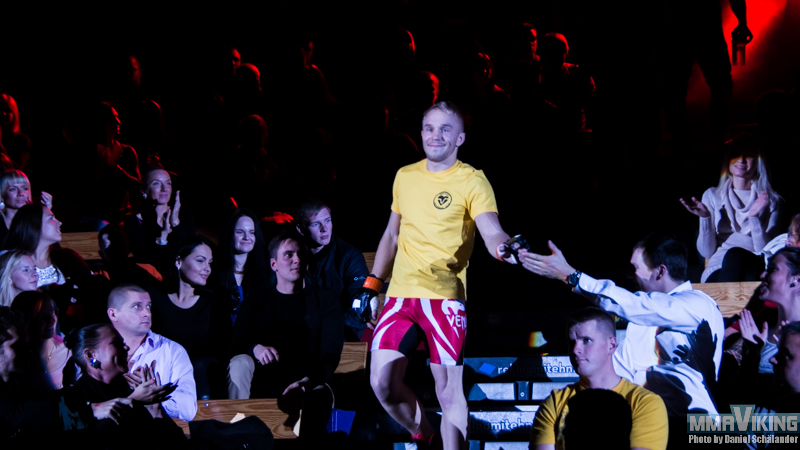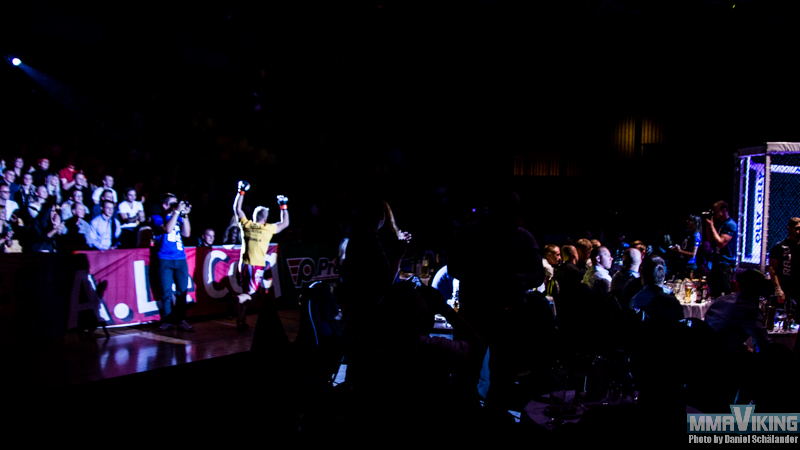 Although it wasn't Matsi's night in the cage, he did enough outside it to give the fans something to remember… and the MMA Viking award for Showman of the Year.