The main event was a really tough fight for home country hero Jorgen Matsi who had his last day opponent change to seasoned Sergej Grecicho in the last moment. Jorgen is a very talented fighter that will now be dropping to bantamweight moving forward. Check out the main event battle between the two combatants at RAJU 12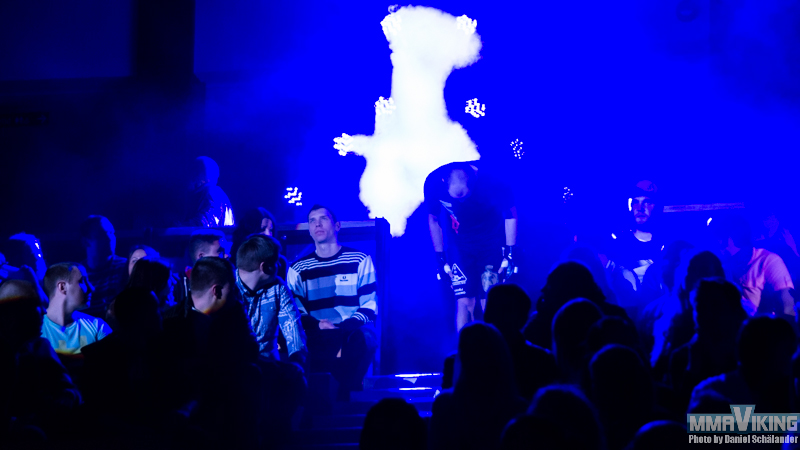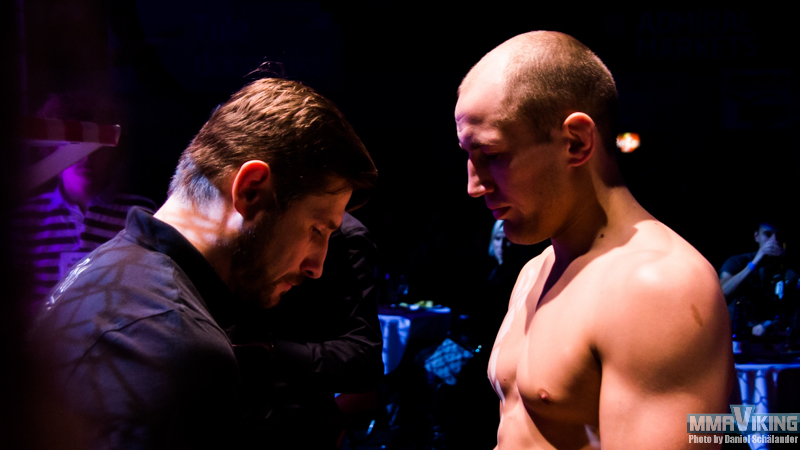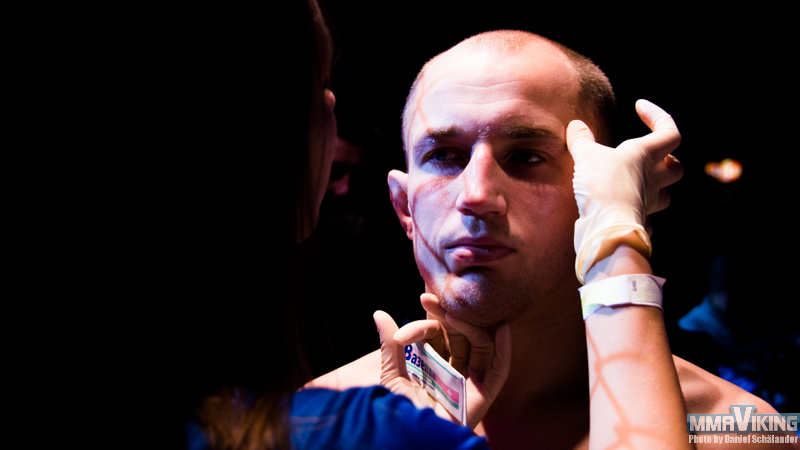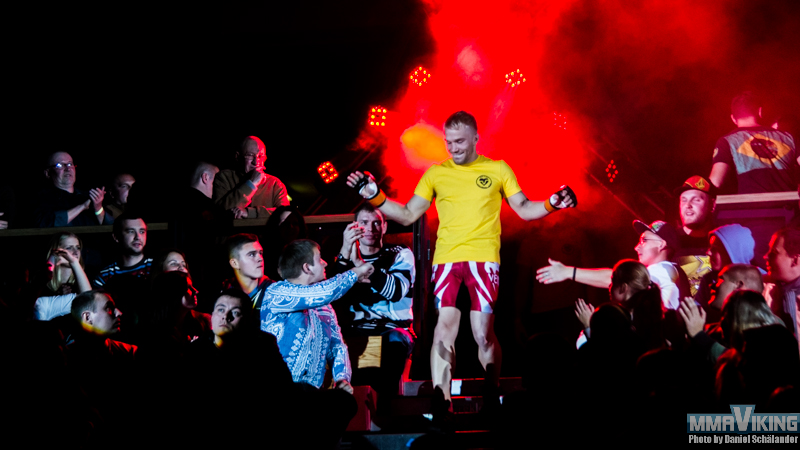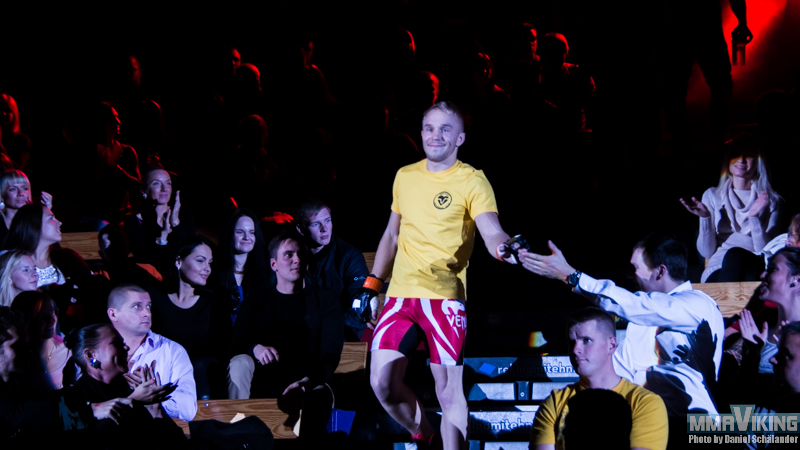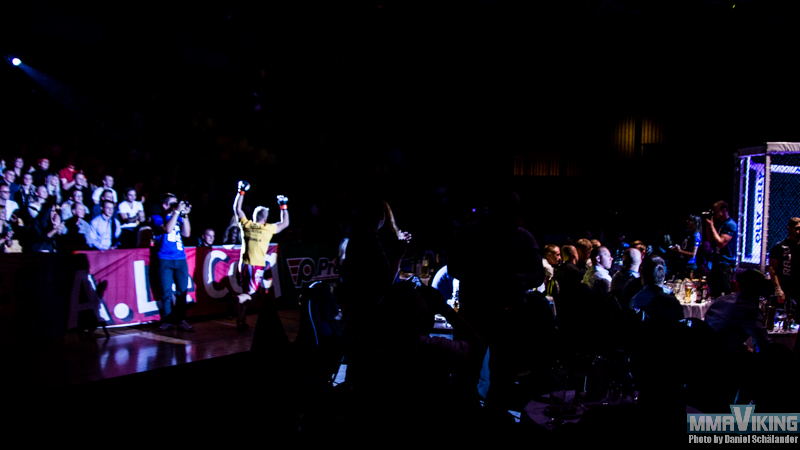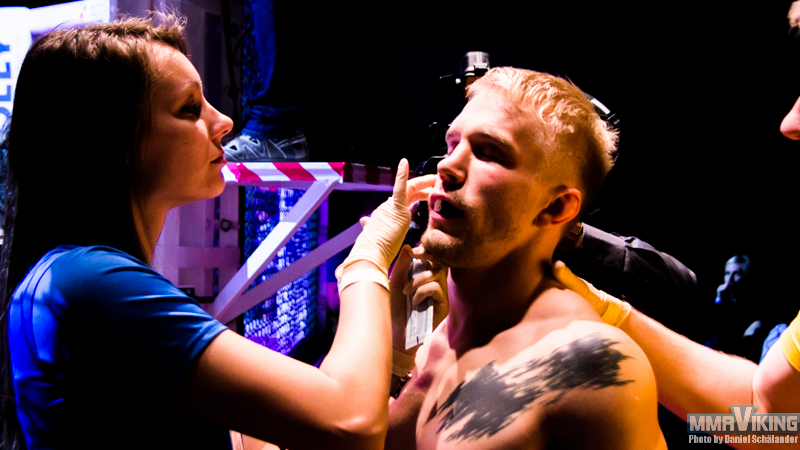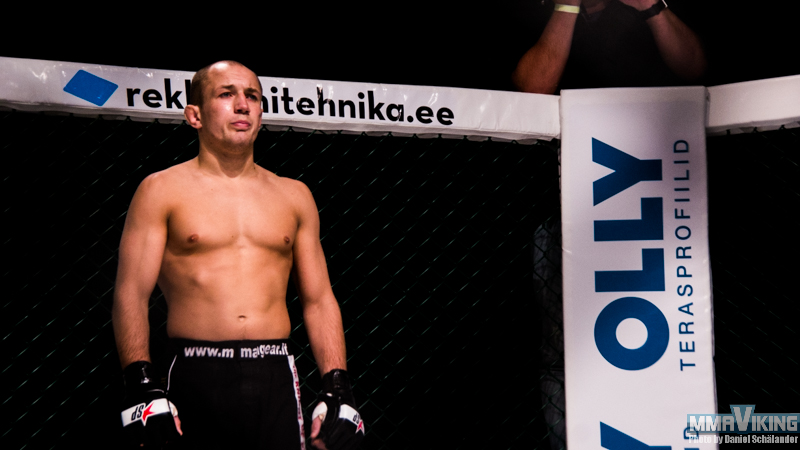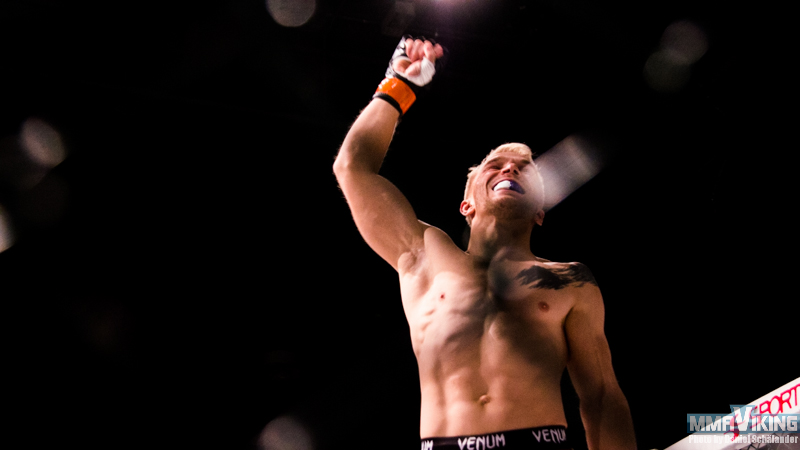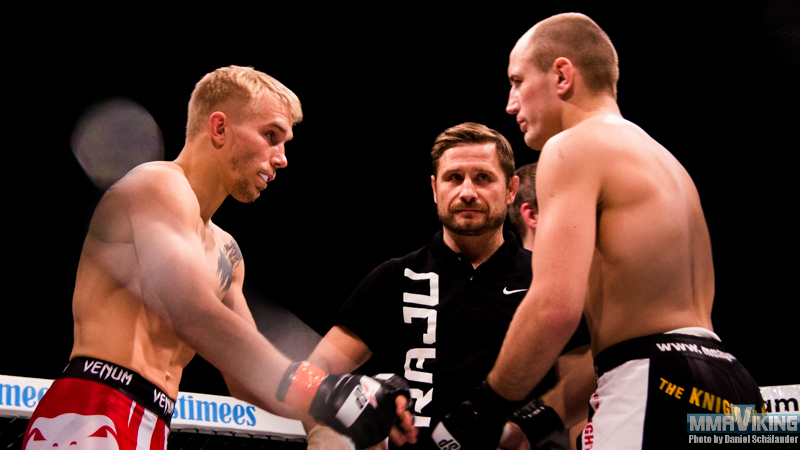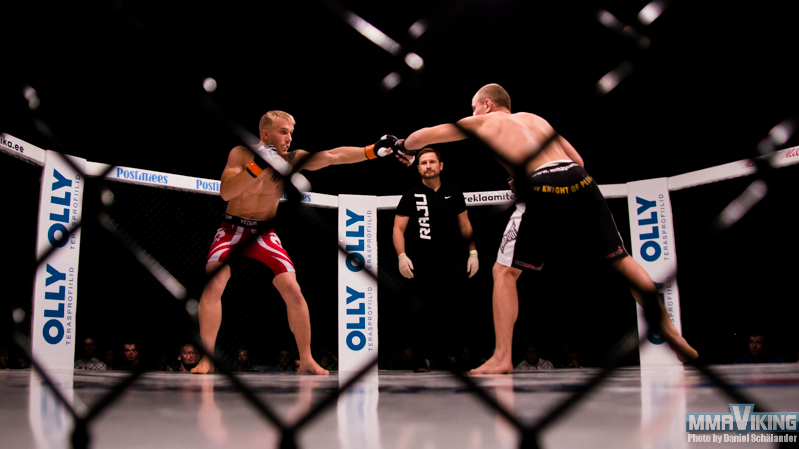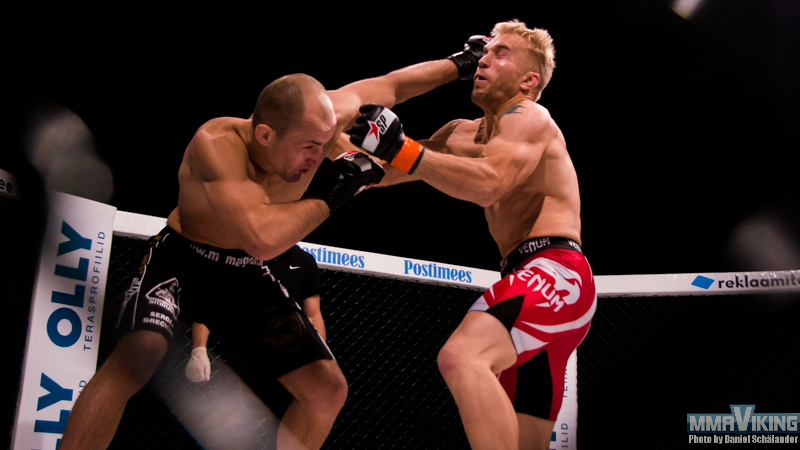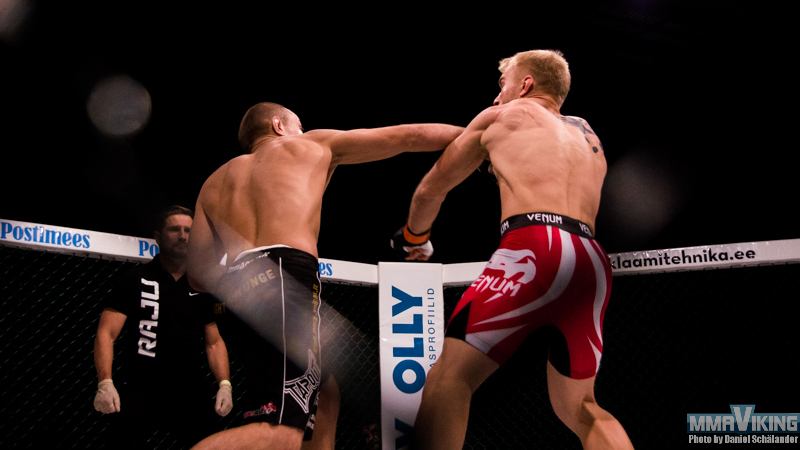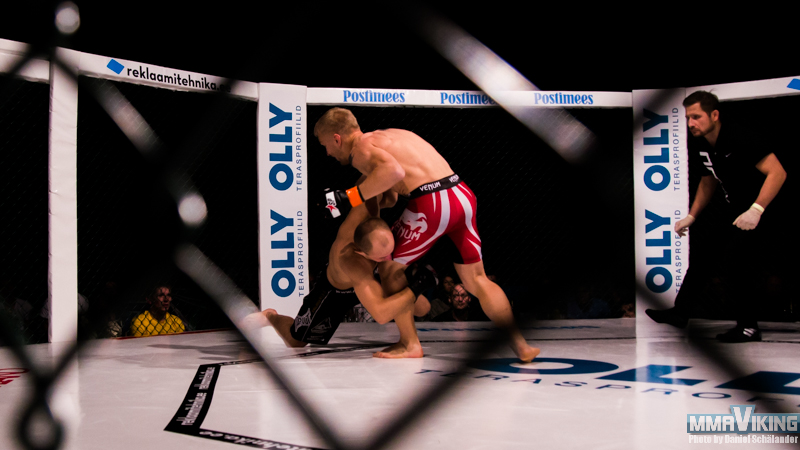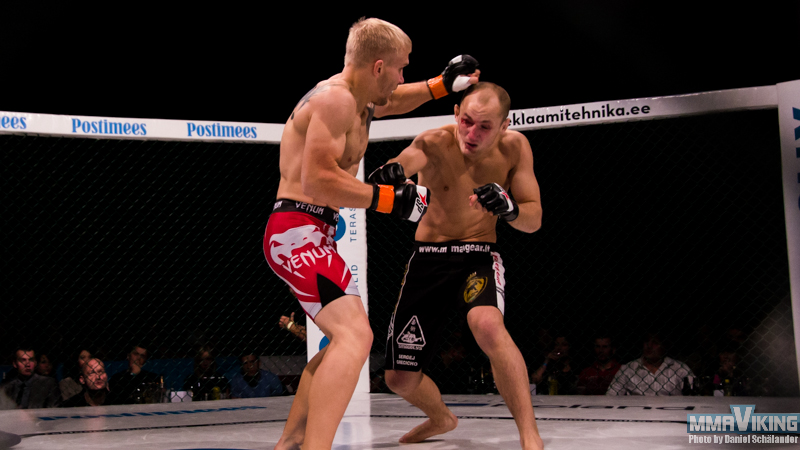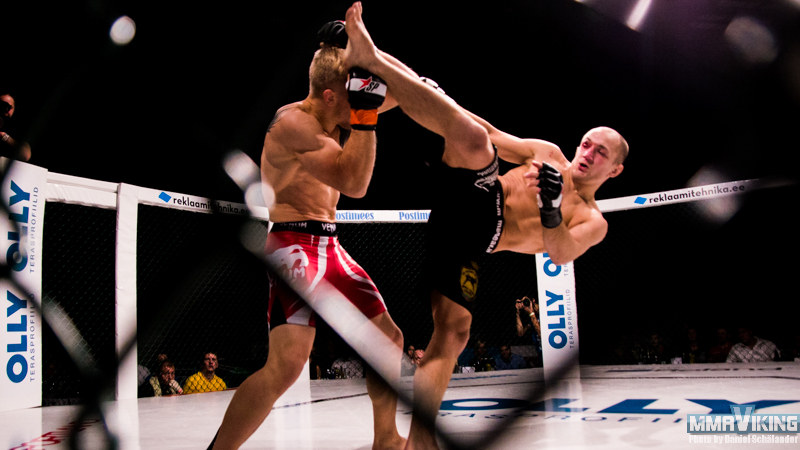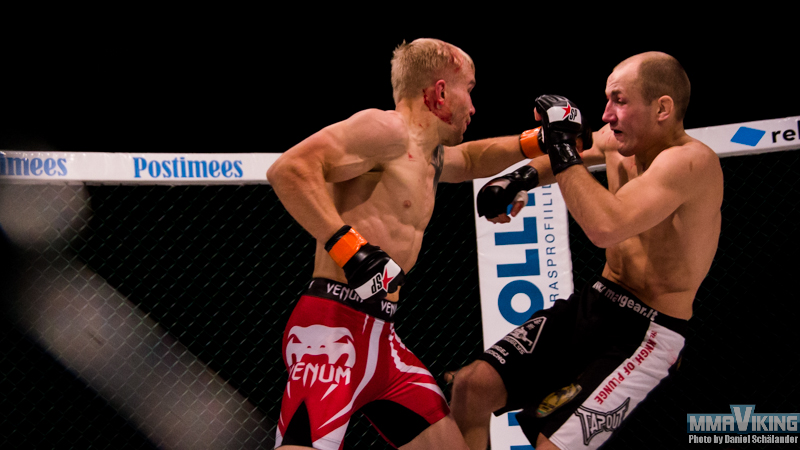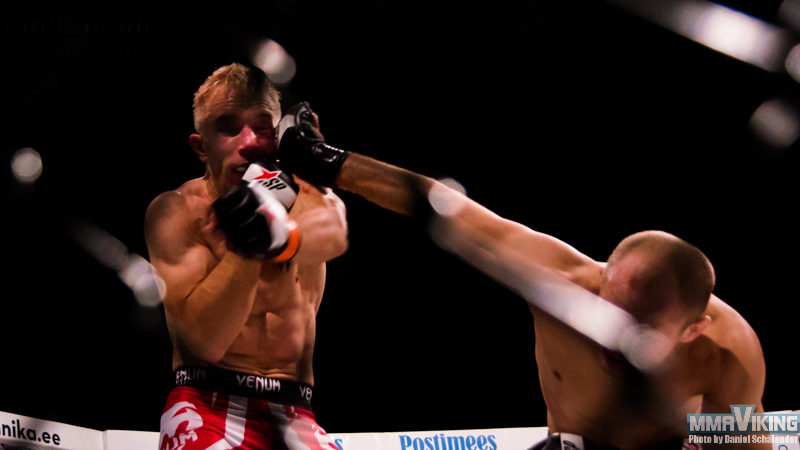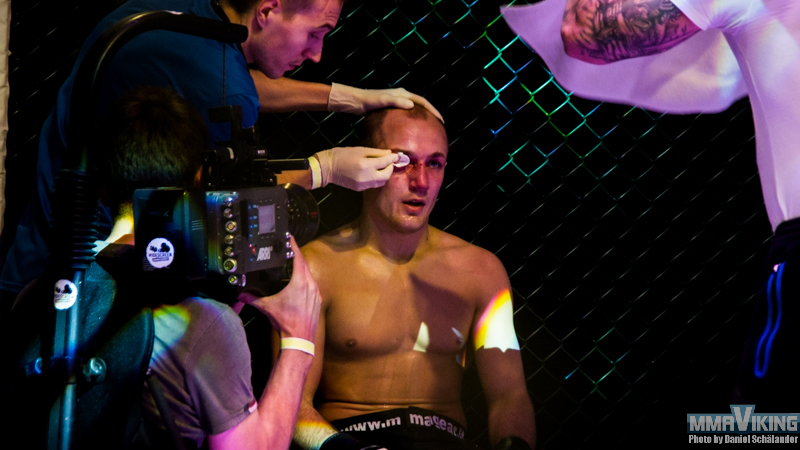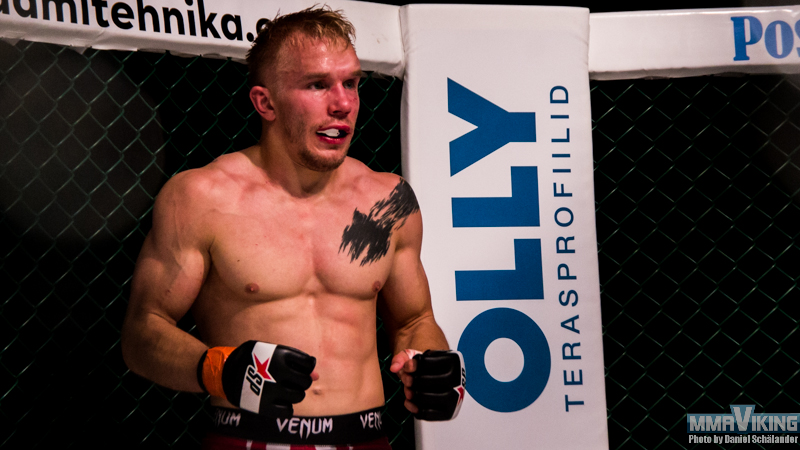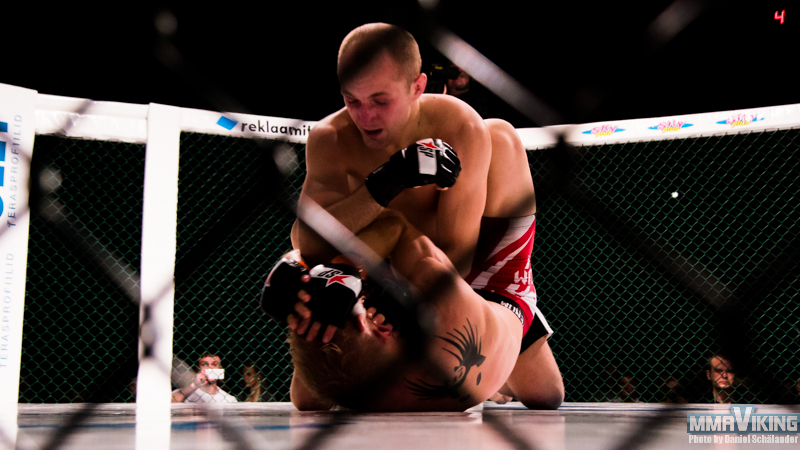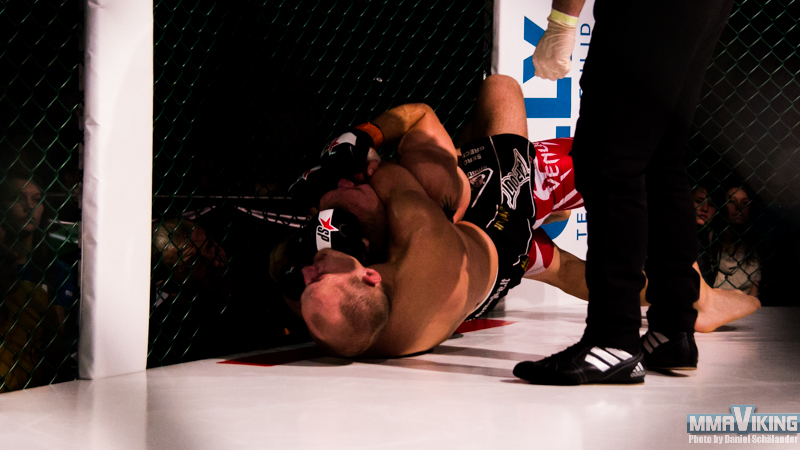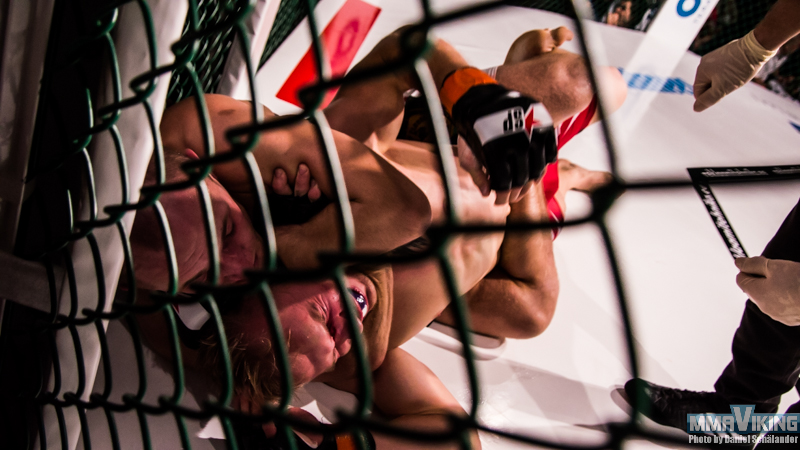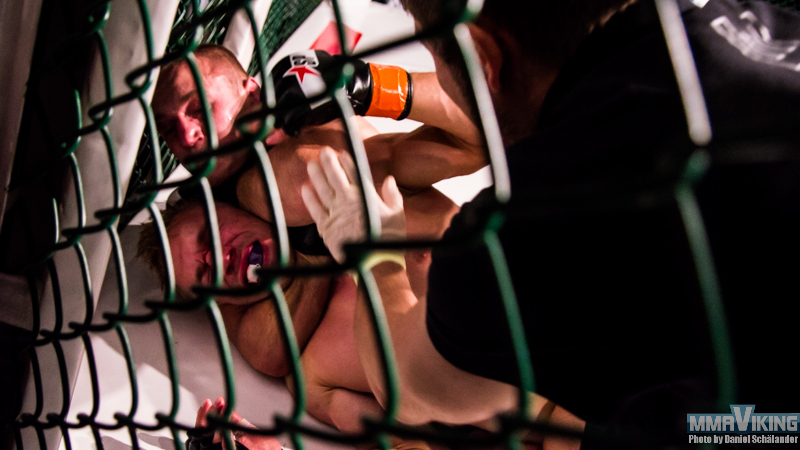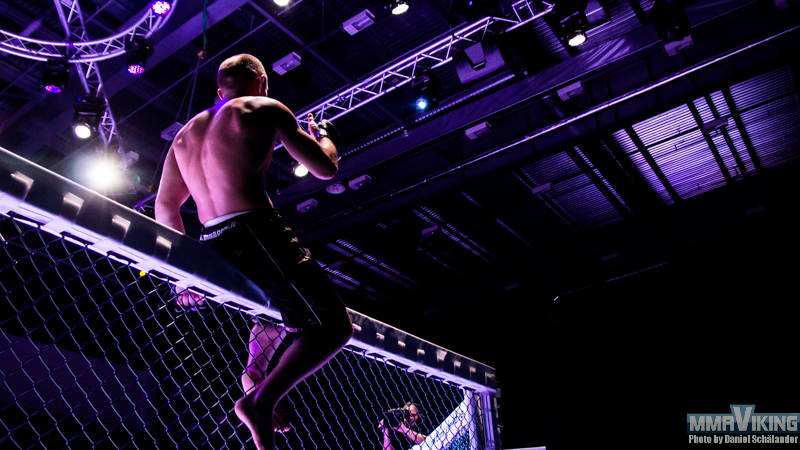 Play-by-Play
Matsi walks into the cage after about 100 high-fives throughout the crowd. What a fun and friendly guy…. but he has his hands full tonight inside the cage taking on a true veteran.
The two look very relaxed early. Each looking for an opening, and it is Grecicho first to land. Both fighters in traditional stance circle each other, and Grecicho left eye looks red… and now his right looks cut after an exchange. It looks like Matsi could have taken it to the ground, but decided to keep it standing. Grecicho face looks messed up after very little exchanges. Matsi defends a head kick, and the two are using their jabs to see who has the longer arms. Big cut under Grecicho right eye and Grecicho seems desperate going for a flying knee. The blood is pouring out. Matsi catches a kick and grabs a body lock before letting go, fearing getting the fight to the ground. The pace is picking up, nad Matsi looks for an upper cut as the spinning Lithuanian tries to land with swirling kicks and punches.
The doctor and referee look at the cut very closely, but the fight is not stopped. Round two starts as these featherweights look to land bombs… overhand rights are the preferred punch to start. Nice left hook by Matsi at the end of a missed exchange from both fighters. First kick by Matsi, and it lands. Matsi has his mouth open and is breathing a bit heavy and Grecicho is moving forward looking to land, and the tide seems to be turning here. Grecicho pushing the pace, and Matsi looks to be a bit out of his element here as he defends punches and kicks. Good punch from Grecicho, and the double-leg comes from the grappler and Matsi is taking punches on his back and against the cage. The referee is looking close as the punches go unanswered, but the bell rings.
It's the third round, and this will decide it. After a few seconds, Matsi finds himself where he ended up at the end of last round… on his back. Grecicho dominating on top with punches and looks for a rear-naked-choke as he locks it in, but Matsi is fighting it by holding one hand, and for now he is safe. But this time, the submission comes from the other side, and Matsi is forced to tap. The disapointed fighter still shows appreciation toward the victor… and they all pose for a photo together.
"You were perfect in the first round" says Grecicho of his opponent, as he thanks the crowd in Tartu in the post-fight press interview.